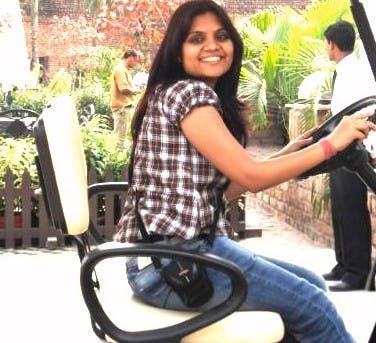 Ruchi Gupta
I'm Ruchi Gupta, a financial analyst with around 10 years of experience. Previously, I worked with BusinessDay Media Ltd in Nigeria in the capacity of senior research analyst. I was in charge of writing in-depth research reports on Nigerian companies, both listed and unlisted.
Before joining Market Realist, I worked as an assistant manager at Genpact India. In that role, I provided content in support of credit risk assessment of existing and potential clients of GE. I was also involved in financial analysis, risk profiling, ratio analysis, business overviews and business forecasts, and projections covering both company-specific analysis and wider industries.
I also had opportunities to work with YL eServices Pvt Ltd, Zacks Research Pvt, Ltd, and ABN AMRO Bank.
I hold a first degree in accountancy and a post-graduate diploma in business administration (first class) from the International School and Business and Media in India. I'm proficient at delivering colorful and in-depth content on varied subjects with clarity—and even a sense of humor—to a diverse audience.
Disclosure: I am in full compliance with all ethics and other policies for Market Realist research analysts. I am not invested in securities that I cover on Market Realist.
More From Ruchi Gupta
.

Cryptocurrency & Blockchain

Investors are paying close attention to price predictions for Chainlink. Could the cryptocurrency soon sit alongside Bitcoin and Ethereum?

.

Financials

Bank of America executive Jim Mahoney was responsible for rebuilding the company's corporate image after the 2008 financial crisis.

.

Cryptocurrency & Blockchain

Cryptocurrency staking is gaining popularity, and Ethereum is overhauling its system to support it. What exactly is cryptocurrency staking, you ask?

.

Financials

SoftBank stock has risen this year, a sign investors appreciate its efforts to reduce debt and repurchase shares.

.

Tech & Comm Services

Triller is flourishing as competitor TikTok faces a ban by the Trump administration over its China ties.

.

Guides

You can use Robinhood debit cards to make online and in-store purchases, pay bills, and for ATM cash withdrawals.

.

Cryptocurrency & Blockchain

Bitcoin is beating the stock market this year, signaling that investors now view bitcoin as a good investment amid the COVID-19 pandemic.