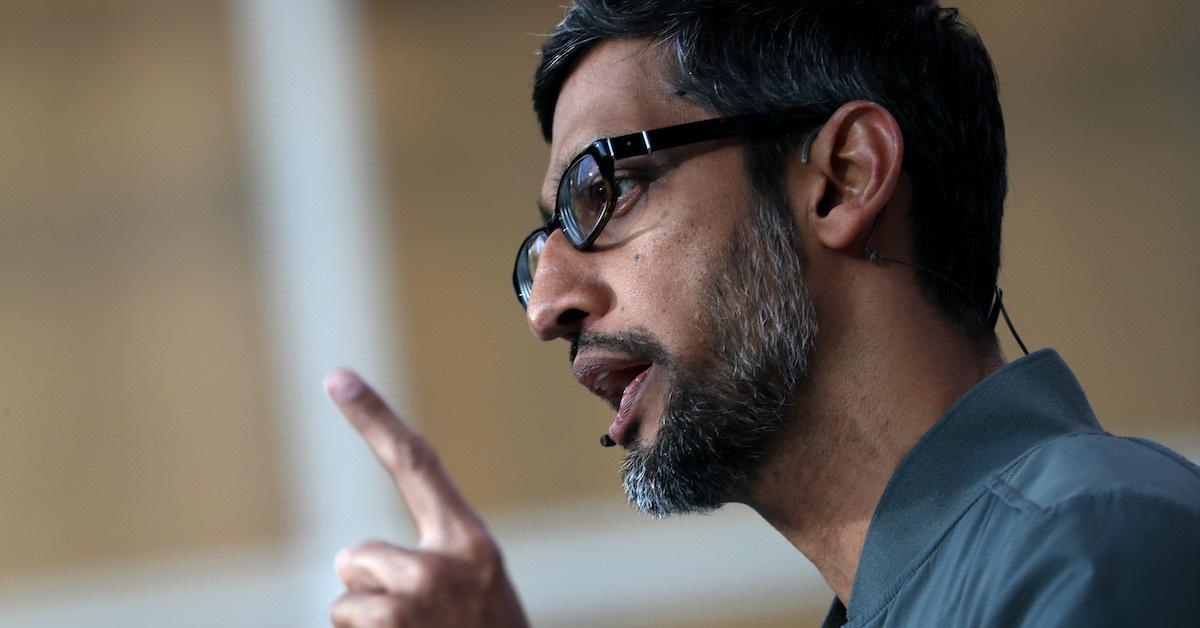 Sundar Pichai's Net Worth has Surged Since Becoming Alphabet's CEO
Indian-American technology executive Sundar Pichai currently serves as the CEO of Alphabet, the parent company of Google.
Alphabet is also the parent of self-driving company Waymo and drone delivery service provider Wing. The other Alphabet businesses that fall under Pichai's purview are video site YouTube, wireless service provider Google Fi, balloon internet technology provider Loon, and life-science business Verily.
Article continues below advertisement
Article continues below advertisement
Overall, Alphabet is valued at nearly $2 trillion, so as you can imagine, Pichai's net worth is a bit more than your standard executive. So, just how much is Pichai worth? Keep reading to find out!
Pichai net worth grew dramatically with his CEO salary boost.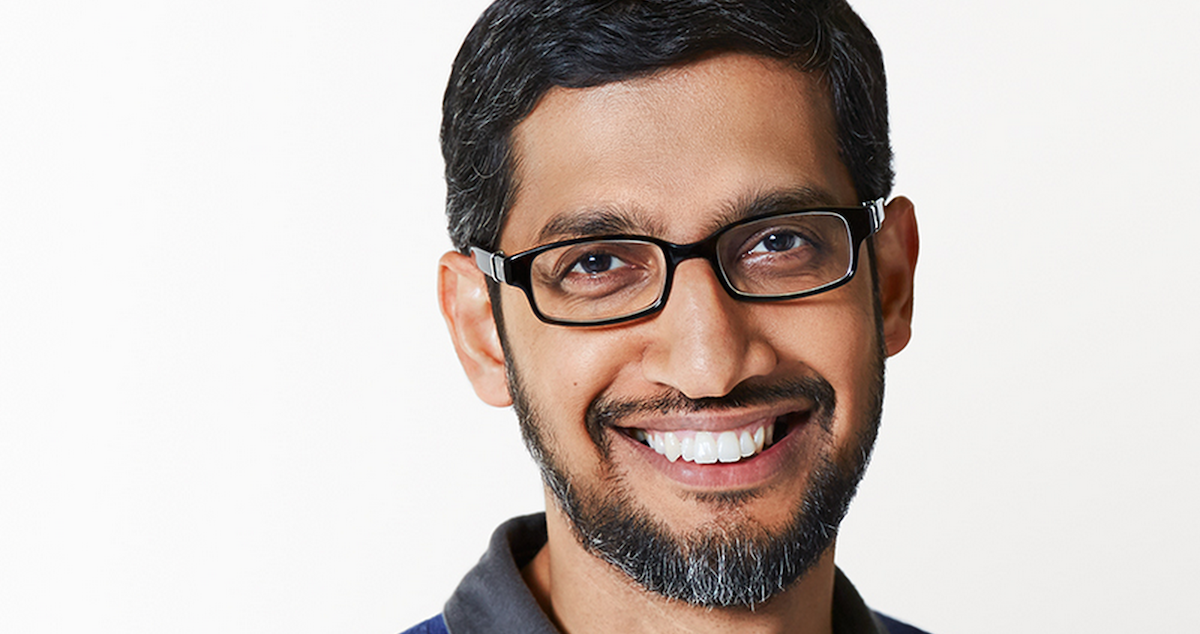 Pichai received $650,000 in annual base salary in 2019. But his total compensation for the year, according to Bloomberg, comprising mostly of stock grants, hit $281 million. Pichai became Alphabet CEO in December 2019.
The board tapped him for that top job after Larry Page and Sergey Brin stepped down from their active roles of overseeing the day-to-day running of the conglomerate. At the time, Page served as Alphabet CEO while Brin served as its president.
Article continues below advertisement
Sundar Pichai
CEO of Alphabet Inc., and Google
Sundar Pichai is the CEO of Alphabet Inc. and its subsidiary Google. He started working at Google in 2004 and in 2015 he succeeded Larry Page as Google's CEO. In 2019, Pichai was named CEO of Alphabet. He is also on the Alphabet Board of Directors and was named one of Time's 100 Most Influential People in 2016 and 2020.
Alphabet's board raised Pichai's base salary to $2 million from $650,000 as part of the deal, making him CEO of the conglomerate and its Google subsidiary.
Pichai's new salary plan took effect in January 2020. Moreover, Pichai is eligible for $120 million in time-based stock awards and $90 million in performance-based stock awards.
In 2022, his net worth is estimated at $1.3 billion.
Article continues below advertisement
Article continues below advertisement
Pichai's net worth could soar even higher in 2022, considering that Alphabet's stock surged 65 percent in 2021.
The time-based stock grant requires Pichai to stay with Alphabet until 2023. The performance-based stock award requires Pichai to run Alphabet well enough that its shares would perform better than the S&P 100 Index — something he seems to be achieving.
However, some Alphabet shareholders have challenged Pichai's generous compensation package in the past.
Pichai just seems focused on Alphabet's future and that includes blockchain and Web3. In February 2022, Pichai revealed that the company was "definitely looking at blockchain and such an interesting and powerful technology with broad applications."
"So as a company, we are looking at how we might contribute to the [Web3] ecosystem and add value," Pichai said. "Just one example, our Cloud team is looking at how they can support our customers' needs in building, transacting, storing value, and deploying new products on blockchain-based platform."
Article continues below advertisement
Pichai sends memo to Google Staff Announcing lay off 12,000 people
On Jan. 20, the Google CEO sent his staffers a letter announcing a 12,000 people lay off. Pichai follows the lead of other tech companies like Amazon and Microsoft, who laid off 28,000 employees altogether. He said in his memo to the Google staff,
"Googlers,
I have some difficult news to share. We've decided to reduce our workforce by approximately 12,000 roles. We've already sent a separate email to employees in the US who are affected. In other countries, this process will take longer due to local laws and practices."
Read the full memo here.
Article continues below advertisement
Article continues below advertisement
Sundar Pichai's journey from engineer to CEO is inspiring.
Pichai was born in 1972 in the Indian city of Chennai. He started his schooling in the local town of Ashok Nagar. Pichai later went to the Indian Institute of Technology Madras. He earned a degree in metallurgical engineering from the Indian Institute of Technology Kharagpur.
Pichai moved to the United States to further his studies, earning a Master of Sciences degree in material sciences and engineering from Stanford University. He proceeded to earn an MBA from the University of Pennsylvania.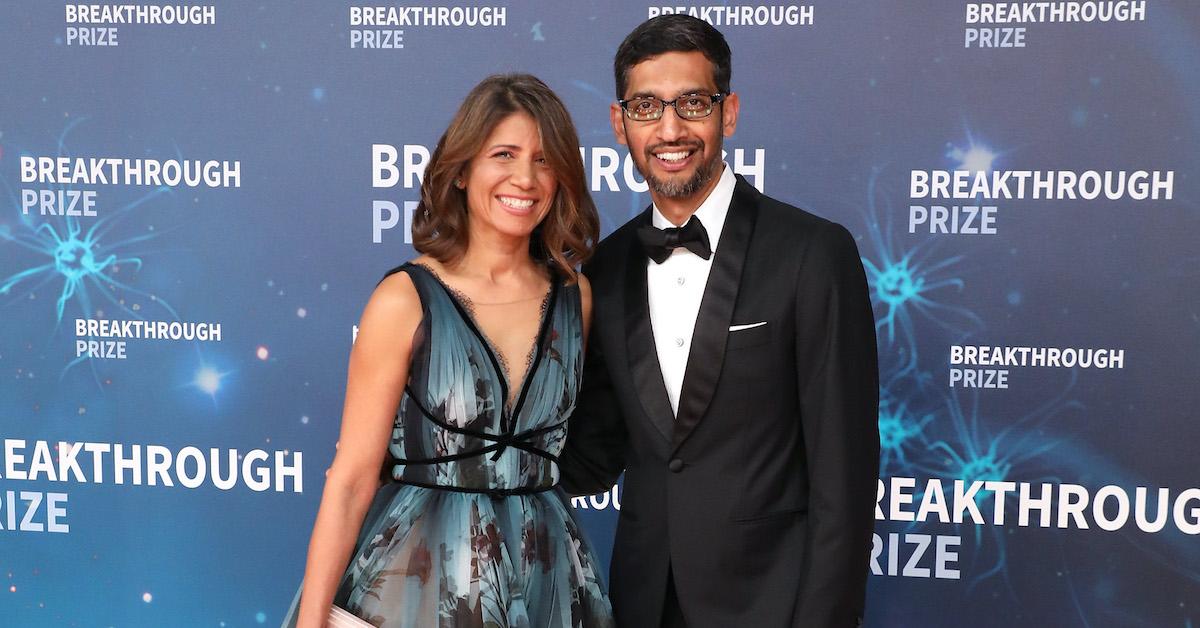 Pichai is married to Anjali Pichai. They met while both were taking their undergraduate studies at the Indian Institute of Technology.
Both studied engineering. While Pichai studied metallurgical engineering, his future wife took chemical engineering studies. They share two children, a son named Kiran and a daughter named Kavya.