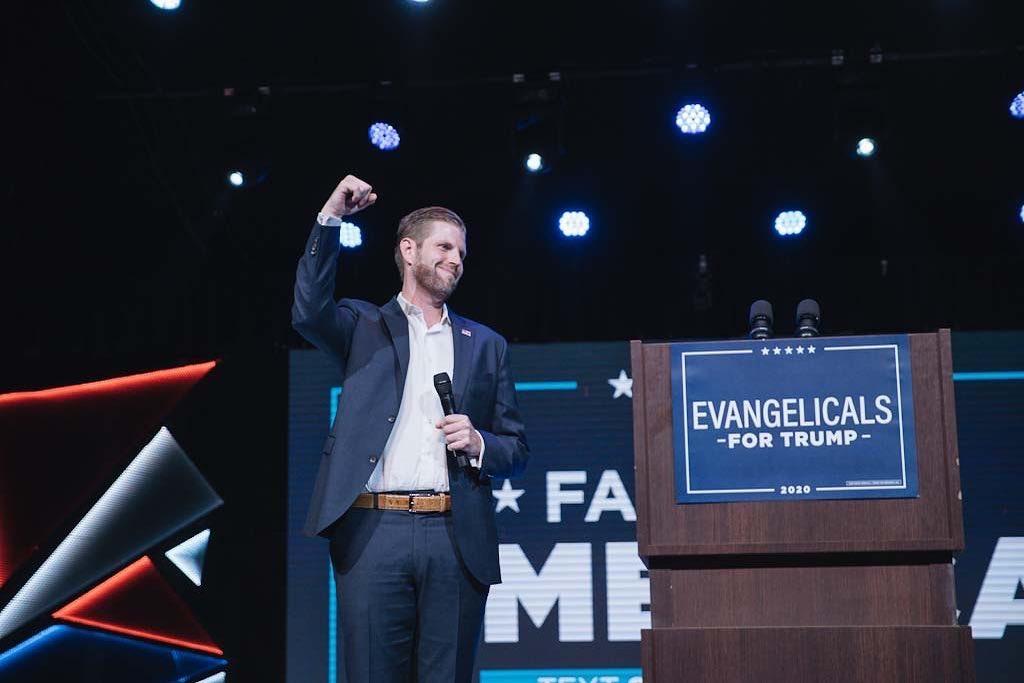 How Eric Trump Got Rich and How He Uses His Wealth
By Ruchi Gupta

Jan. 6 2021, Published 12:13 p.m. ET
Eric Trump is the third child of President Donald Trump with his former wife Ivana Trump. Born in 1984, in New York City, Trump's birthday is on Jan. 6. What is the younger Trump's net worth and how did he get rich?
Article continues below advertisement
Trump studied finance and management at Georgetown University. He considered pursuing other careers, but he decided to be part of his family's business empire alongside his siblings Donald Trump Jr. and Ivanka Trump.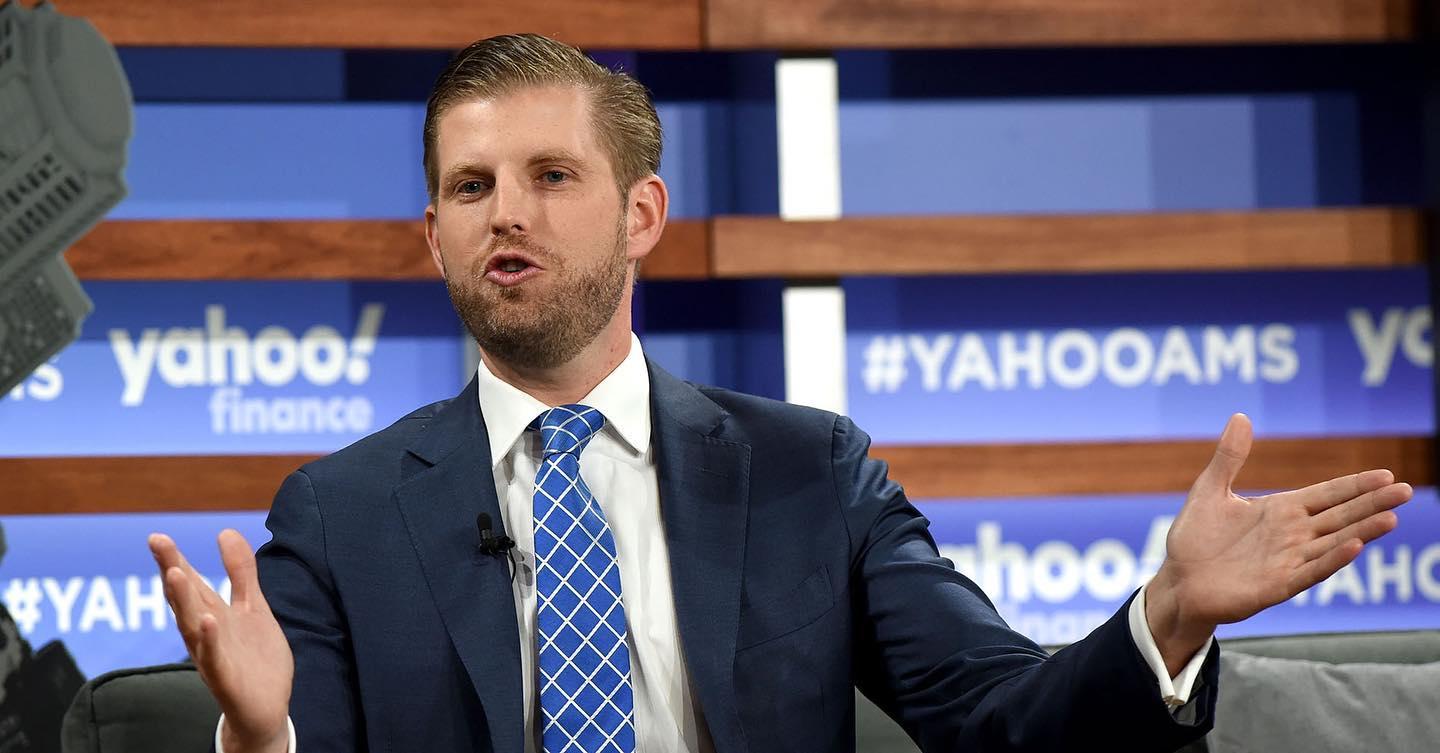 Article continues below advertisement
Eric Trump's net worth
Trump's net worth is estimated at $300 million. His brother Donald Trump Jr. and sister Ivanka have similar fortunes. The siblings' wealth is tied to their stakes in some of their family's real-estate portfolio. However, they also have their own personal investments. President Trump's net worth is estimated at about $3 billion.
How Eric Trump accumulated his wealth
Trump's substantial net worth leaves some people wondering how he got rich. First, Trump is entitled to a salary for his role in the Trump Organization. Ivanka's financial disclosures revealed that the three Trump siblings each earned $35 million in salaries over a two-decade period. 
Article continues below advertisement
In addition to the family fortune, Trump and Donald Trump Jr. teamed up in 2018 to purchase a property worth $18.5 million in Florida, which added to their fortune.
Eric Trump's role on The Apprentice
Trump often appeared alongside his father on The Apprentice reality show. He appeared in about two dozen episodes between 2010 and 2015. Trump also served as a boardroom judge on The Apprentice.
Article continues below advertisement
What Eric Trump does in the Trump Organization
When President Trump took office, his sons took over running the Trump Organization empire. Trump holds the role of executive vice president of developments and acquisitions in the organization. He has been involved in several of the organization's major projects. For example, he oversaw redesigning the Trump National Doral in Miami.
During the 2008 global financial meltdown, Trump played a central role in the Trump Organization's mass acquisition of property by taking advantage of the low real-estate prices at the time.
Article continues below advertisement
What The Eric Trump Foundation focuses on
Trump uses his net worth to focus on philanthropy. He runs his philanthropic work through The Eric Trump Foundation, which he founded in 2007. The foundation has raised millions of dollars for Saint Jude Children's Hospital, which treats children with life-threatening medical conditions. A wing at the hospital is actually named after Trump in honor of his support. The foundation has also raised money for other charities. 
To fund a charity, Trump makes personal contributions and reaches out to other donors through the foundation to provide contributions. To avoid the appearance that donors might use their contribution to the foundation as a path to access President Trump, Trump said he would step back from active fundraising for the foundation after his father became president. 
Article continues below advertisement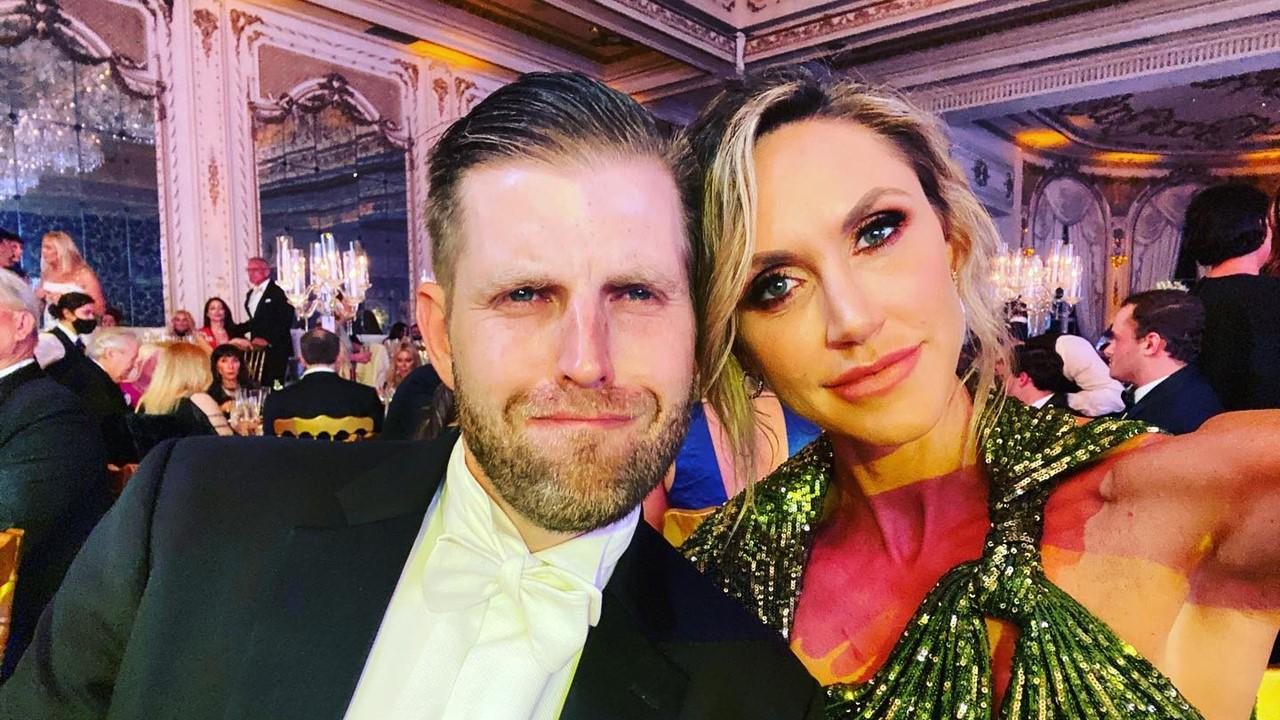 Is Eric Trump married?
Trump married Lara Lea Yunaska in 2014 after a long courtship. The couple has two children. They welcome their first child Eric Luke Trump in September 2017 and their second child Carolina Dorothy Trump in August 2019. 
Lara, who studied communications at the North Carolina State University, worked as a producer for Inside Edition before moving on to produce and host Trump Productions' Real News Update show.