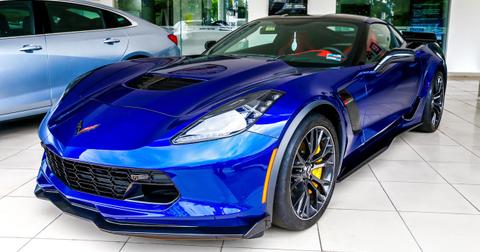 Will Chevrolet Produce an All-Electric Corvette? Joe Biden Hopes So!
By Ruchi Gupta

Updated
There have been rumors that General Motors' Chevrolet unit might make an all-electric version of the Corvette. Presidential candidate Joe Biden's campaign video just added fuel to the speculations about an all-electric Corvette.
Will Chevrolet produce an all-electric Corvette?
This week, Biden's presidential campaign released a video showing the former vice president and 2020 Democratic presidential candidate talking about driving.
"I like to drive, I used to think I was a pretty good driver," Biden said in the video. In the video, he drove a classic Chevrolet Corvette from the 1960s.
Biden said, "By the way they tell me, and I'm looking forward to…driving one, that they're making an electric Corvette that can go 200 mph."
Does Biden know about Chevoret's plans? Is the company going to manufacture an all-electric Corvette? As a former vice president and a 2020 presidential candidate, Biden may have intel about General Motors' production plans. However, Chevrolet has not confirmed plans for an all-electric model.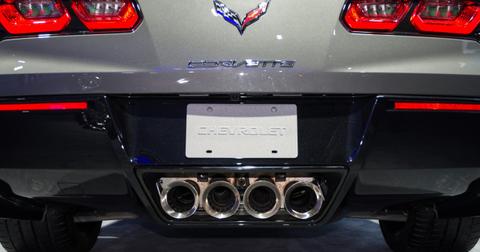 Why do the all-electric Corvette rumors keep circulating?
Whether Biden obtained intel about a future all-electric Corvette from a highly placed source at General Motors isn't clear. General Motors stated on its website that it sees a future with "Zero Crashes, Zero Emissions, Zero Congestion." Of course, that also fuels the rumors about an all-electric Corvette being in the company's future.
Joe Biden adds to the all-electric Corvette hype
Besides displaying his love for Corvettes, Biden also used the campaign video to talk about how the U.S. could take the lead in the global auto market. According to Biden, moving to electric vehicles could help the U.S. become a global auto power.
Joe Biden's $2 trillion climate plan aims to win over young progressives as well as moderates. "This new plan is the most aggressive and intersectional climate plan from any Democratic nominee in history," one young activist said.https://t.co/WIrbLc47MB

— InsideClimate News (@insideclimate) July 19, 2020
The presumptive Democratic presidential nominee is also a big advocate of green energy. Biden has outlined a $2.0 trillion environment plan that includes setting up half a million charging stations for electric vehicles across the U.S.
As a result, Biden appearing with a classic Corvette in a campaign video and talking about Chevrolet making an electric version of the vehicle fueled the all-electric Corvette rumors.
Individuals who want to drive an electric Corvette do not have to wait for Chevrolet to bring one to the market. A startup called 'Genovation' already sells modified electric Chevrolet cars.