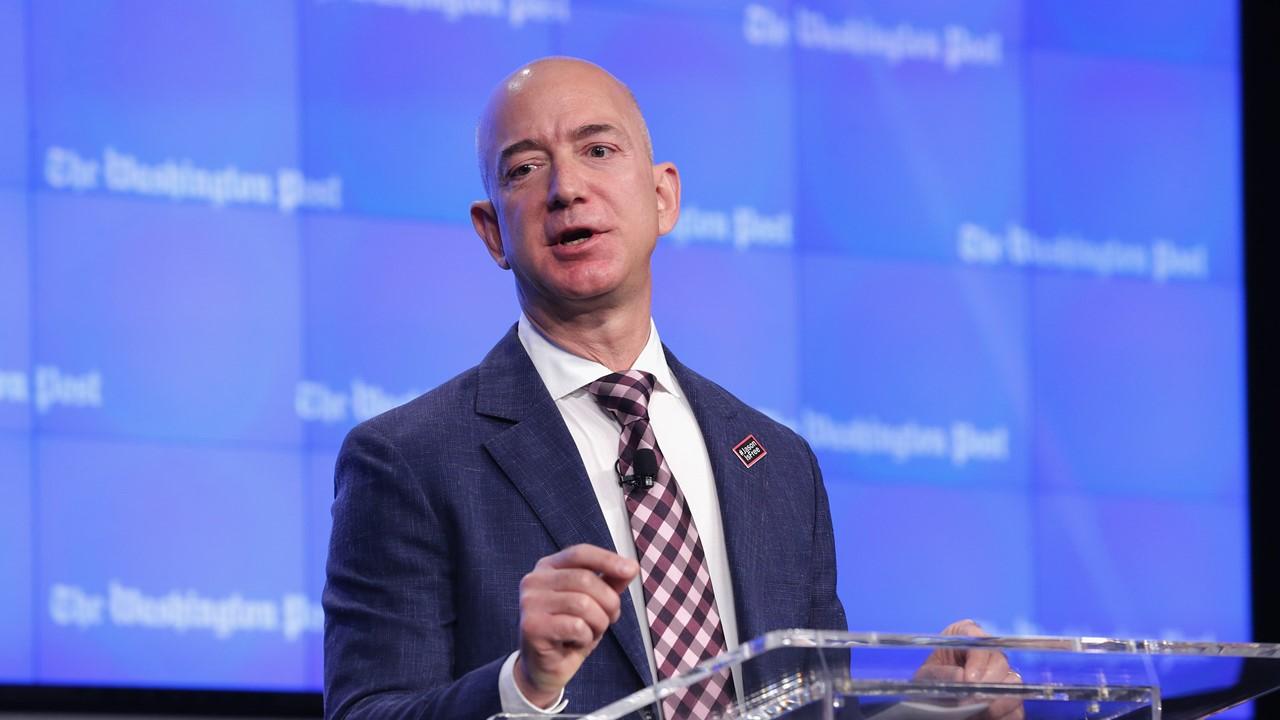 Jeff Bezos's Liquid Net Worth Amid Wealth Tax Debate
By Ruchi Gupta

Apr. 2 2021, Published 11:21 a.m. ET
Amazon founder Jeff Bezos's net worth tends to attract plenty of attention whenever there's debate about wealth tax. Amazon's struggle with labor issues, like workers pushing to unionize, also puts the billionaire's wealth under the spotlight.
Article continues below advertisement
A person's net worth represents the total value of their assets, which can include cash, cars, real estate, and investments. Then there's liquid net worth, which is the component of assets available in cash or can easily be converted to cash minus liabilities. What's Bezos's liquid net worth now?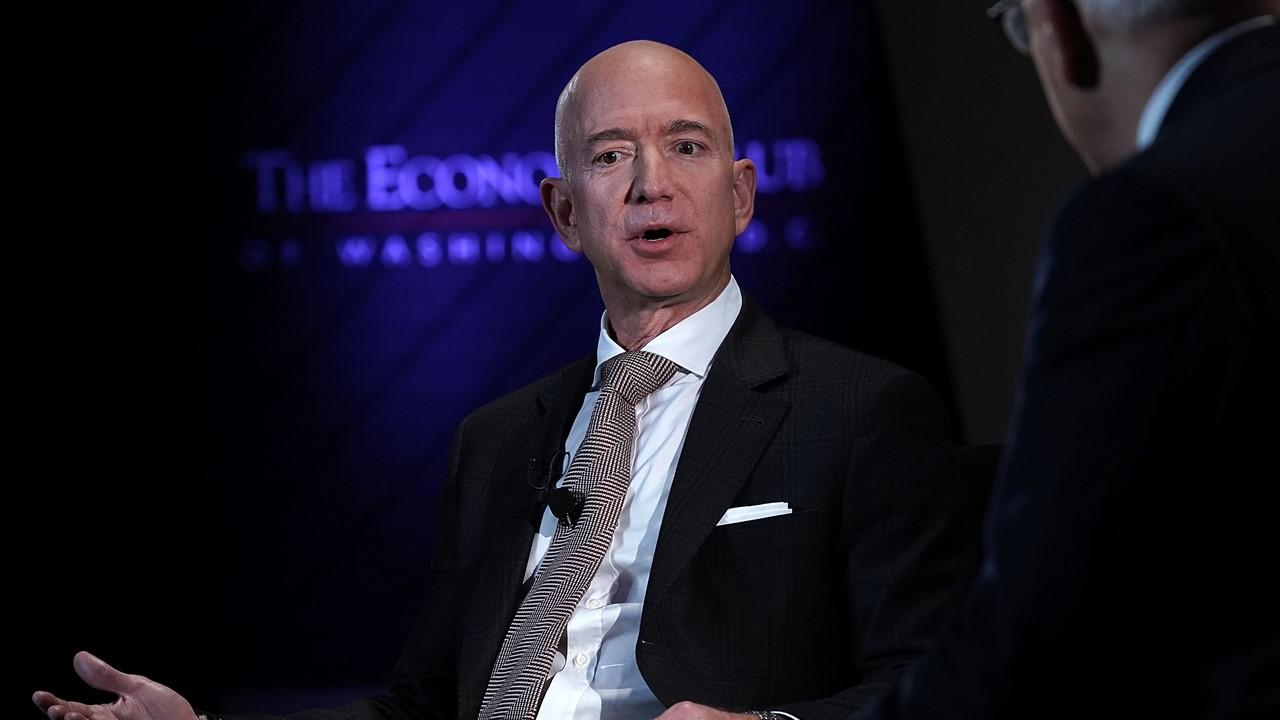 Article continues below advertisement
The assets behind Jeff Bezos's massive net worth
Bezos's wealth is spread across diverse asset classes. The billionaire owns cars, private jets, homes, and stocks, which gives him a net worth of $182 billion in April 2021. His real estate portfolio is particularly notable. In 2020, he bought a palatial mansion in Los Angeles for $165 million. In 2019, Bezos purchased several Manhattan apartments for $80 million. In 2016, he bought a $23 million home in Washington, D.C. The billionaire's real-estate portfolio is estimated to be worth at least $400 million. 
Article continues below advertisement
Bezos has many other investments. For example, he owns The Washington Post newspaper, which he bought for $250 million. He also owns Blue Origin, a space exploration company that competes with Tesla CEO Elon Musk's SpaceX. 
Jeff Bezos's fortune and the wealth tax debate
Some members in Congress have been pushing for the introduction of a wealth tax, which would certainly hit billionaires like Bezos. The idea behind the tax is to raise more money for government spending and narrow financial inequality. 
Article continues below advertisement
Bezos has been accused of enriching himself at the expense of Amazon workers, whose efforts contribute significantly to his fortune. While Bezos is worth billions of dollars and can spend $12 million to renovate a home, there have been claims of many Amazon workers are barely getting by. However, Amazon insists that it pays its workers well.
Zeroing in on Jeff Bezos's liquid net worth?
Most of Bezos's net worth is in Amazon stock, which is a liquid asset. The billionaire's 11 percent stake in Amazon stock is worth $176 billion at the company's $1.6 trillion market cap, which represents 97 percent of his fortune now.
Article continues below advertisement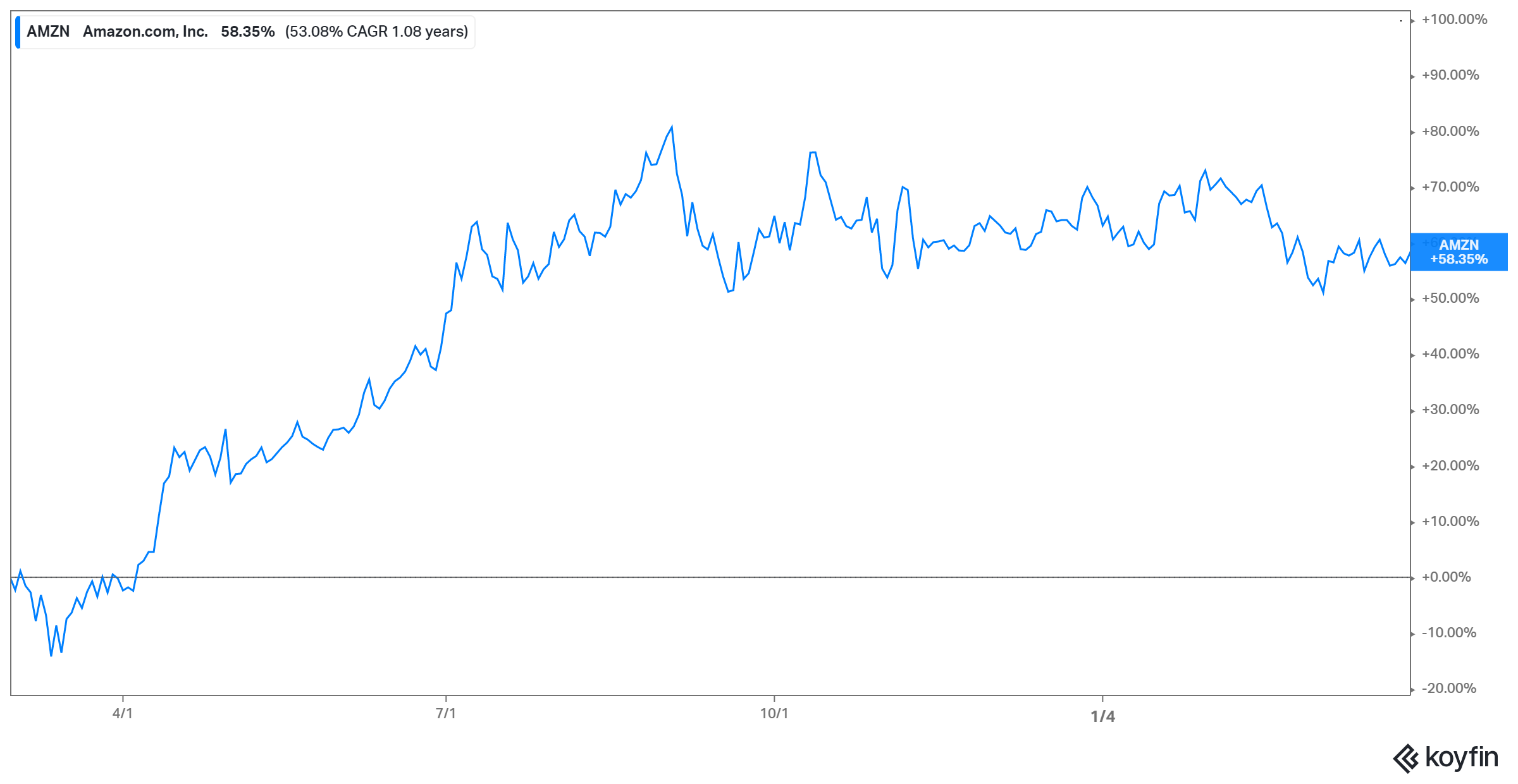 Bezos's wealth grew substantially during the COVID-19 pandemic. Amazon's retail business boomed and the stock price soared. He would be worth much more now if he hadn't got divorced. Bezos's divorce reduced his stake in Amazon stock by 4 percent.
Article continues below advertisement
Working with the $176 billion fortune in Amazon stock, we can come up with Bezos's liquid net worth. To do that, we'll look at the billionaire's liabilities. Bezos isn't known to have any debt. However, he pledged $2 billion to the Day One Fund to fight poverty, particularly homelessness, and to support pre-school education in poor communities. In 2020, the Amazon boss committed $10 billion to the Bezos Earth Fund to combat climate change. 
Between the Day One Fund and Bezos Earth Fund, Bezos's liabilities come to $12 billion. Take that from $176 billion and his liquid net worth estimate comes to $164 billion.
Article continues below advertisement
Is anyone richer than Jeff Bezos?
Comparing billionaires' gross net worth, nobody in the world is richer than Bezos right now. In fact, his liquid net worth of $164 billion is bigger than the gross fortune of the world's second-richest person—Microsoft founder Bill Gates. 
Before Bezos topped the billionaires' index, Gates had been the world's richest person. Recently, Tesla CEO Elon Musk's fortune placed him ahead of Bezos by several billion dollars. Musk's wealth soared due to rising Tesla stock, where he has a stake of about 20 percent.