Revealing OnlyFans Founder Tim Stokely's Massive Net Worth – And More
What's Tim Stokely's net worth? Learn more about the entrepreneur who formed the OnlyFans platform and how much he made from the business.
British businessman Tim Stokely reportedly racked up a 12-digit net worth through OnlyFans. Although OnlyFans initially started off advertising users who offered access to racy content, the platform has since broadened its user base to include fitness experts and musicians. So, just how rich did Tim Stokely get from creating OnlyFans?
While Stokely built himself a fortune from the subscription-based platform, his attempt to hinder others from profiting off it failed.
Article continues below advertisement
Article continues below advertisement
In October 2021, OnlyFans attempted to ban sexually explicit content, however, thanks to disgruntled users, that didn't happen. And because OnlyFans continues to pave a way for people like Bhad Bhabie to rake in $1 million in a day, people want to know more about the man who created it.
Keep reading to find out who former OnlyFans CEO Tim Stokely is and what his net worth looks like.
What is Tim Stokely's net worth?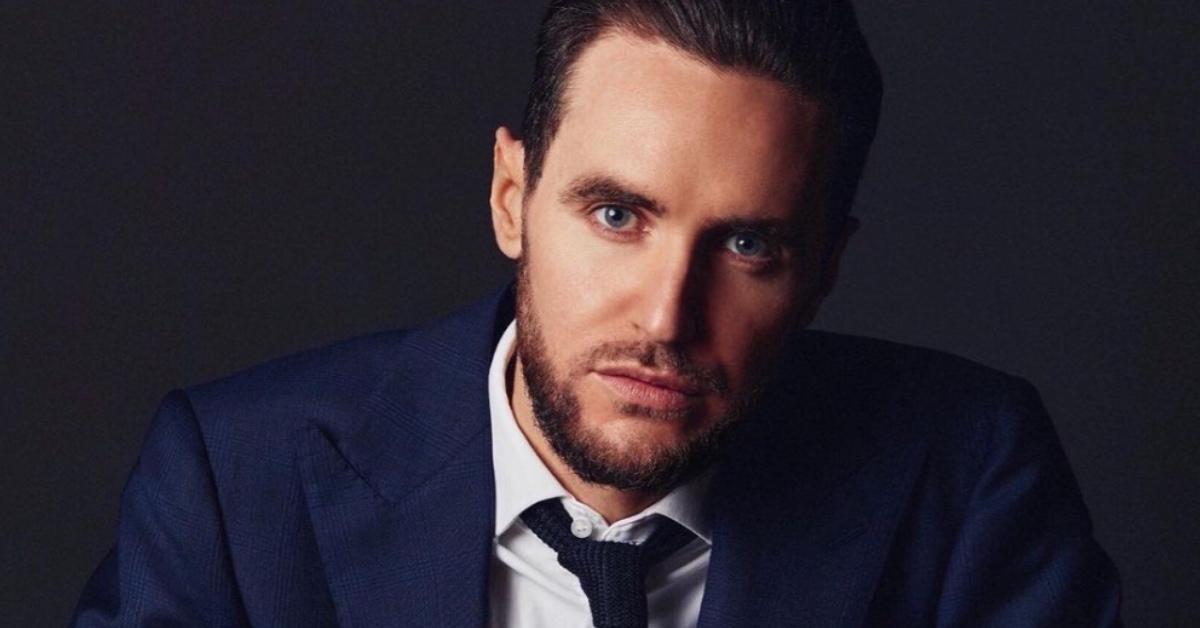 According to The U.S. Sun, Stokely's estimated net worth is $120 million. He has a $3.4-million house in Stortford, England, which features six bedrooms, eight bathrooms, a gym, a sauna, a cinema, and a marble bar. He also has a driveway full of custom cars, including a £120,000 ($163,438) matte-black Audi R8 and multiple Range Rovers. Stokely often shows off his wealth on social media. He shares photos of luxurious yachts and exclusive bars and clubs in New York City.
Article continues below advertisement
Timothy Christopher Stokely
Entreprenuer, Founder of OnlyFans
Tim Stokely reportedly founded OnlyFans with the help of one of his brothers and a £10,000 loan from his father. In December 2021, the company announced Stokely would step down as CEO and allow Amrapali "Ami" Gan to fill his shoes. Stokely left the company to pursue other opportunities.
Birthdate: July 1983
Birthplace: Harlow, Essex, England
Education: Anglia Ruskin University
Article continues below advertisement
Article continues below advertisement
Who is Tim Stokely?
Stokely is a British entrepreneur The Sunday Times once called "the king of homemade porn." He was born in Harlow, England. The youngest son of a banker, he graduated from Anglia Ruskin University in East Anglia, England, according to The U.S. Sun. Having created a BDSM and fetish site called GlamWorship.com in 2011, Stokely teamed up with his father, Guy, and brother, Thomas, to launch OnlyFans in 2016, according to Forbes.
OnlyFans charges fans $4.99–$49.99 a month for access to exclusive content from a creator, who gets 80 percent of the subscription fee. The company's success boomed during the COVID-19 pandemic when people stayed home and turned to alternative sources of income. In the 12-month span ending in November 2020, OnlyFans reaped revenues of $400 million. The revenues were 540 percent up from the year before and the post-tax profits rose from $6.6 million to $60 million, Forbes reported.
Article continues below advertisement
Article continues below advertisement
Why did OnlyFans want to ban explicit content?
Before the ban announcement, OnlyFans was pursuing a valuation of more than $1 billion, according to Bloomberg, but it was also struggling to find investors, according to an Aug. 19 Axios report. "OnlyFans has a porn problem," Axios' Dan Primack wrote, adding that some VC funds can't invest in adult content. Some investors worried that minors would subscribe to OnlyFans, while others worried that OnlyFans couldn't attract brand partners.
That same day, OnlyFans announced the crackdown on porn. "In order to ensure the long-term sustainability of the platform, and to continue to host an inclusive community of creators and fans, we must evolve our content guidelines," OnlyFans said in a statement, according to Axios.
However, before the ban could take effect on Oct. 1, 2021, an outcry from users and fans of the platform stopped the company in its tracks. The ban was then reversed.