Jeff Bezos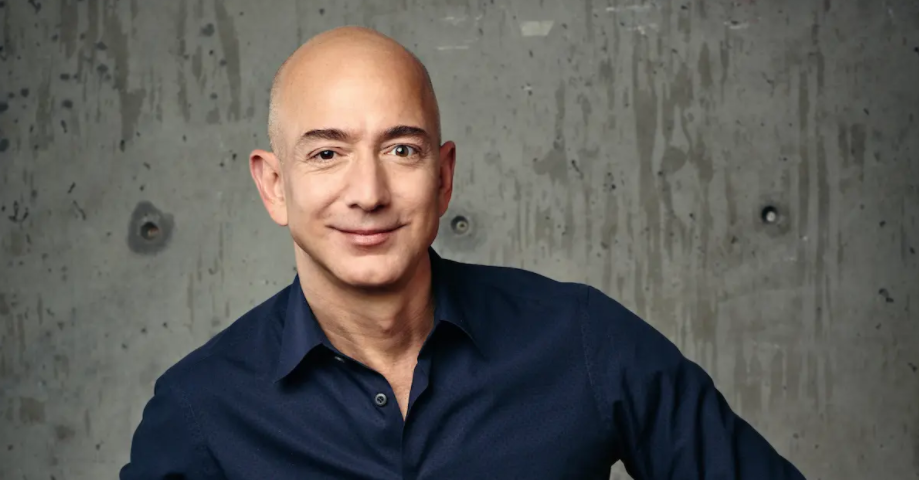 Jeff Bezos was born Jeffrey Preston Jorgensen on January 12, 1964, eventually taking the name of his stepfather, Miguel "Mike" Bezos, when he adopted him at the age of 4. Bezos is best known as the founder, CEO, and president of Amazon, which he started in his Seattle garage in 1994 with the help of a $300,000 investment from his parents. Since 2017, Bezos has been the world's richest person and is projected to be a trillionaire by 2026.
Though Bezos started with an online bookstore, he always intended to grow the company's reach and has since expanded Amazon to become the largest online retailer in the world. The company's assets include but are not limited to:
Amazon Web Services (AWS), which exceeded $10 billion in revenue in 2020 and accounts for more than 13 percent of the company's total revenue
The Washington Post, acquired in 2013.
Whole Foods Markets, acquired in 2017
Amazon Prime streaming services, launched in 2006 as Amazon Unbox.
Amazon Alexa smart home products and AI.
Bezos is also the owner of the privately held aerospace innovation company Blue Origin, whose chief competitor is Elon Musk's SpaceX.
What is Jeff Bezos' net worth?
As of August 2020, Jeff Bezos is worth more than $188 billion. The figure is calculated based on his annual salary and other compensations as well as the value of his stock holdings. The founder holds more than 57 million shares, which account for more than 11 percent of total Amazon stock.
Since the majority of Bezos' wealth is tied to the value of his stock, the 56-year-old's net worth is ever-changing. On July 20, 2020, Bezos's wealth grew by $13 billion, the largest ever single-day wealth increase on record for an individual.
When will Jeff Bezos become a trillionaire?
In 2020, a viral projection from a company called Comparisun predicted the world's richest man would become the world's first trillionaire by 2026. While the analysis was widely aggregated by prominent news outlets, it by no means is certain. It is predicated on the assumption that Bezos's wealth trajectory for the next five years would mirror that of the previous five. That, as Vox points out, relies both on the market and on the company's ability to maintain its growth, which tends to slow as a company of its size matures.
Bezos' wealth would be even larger if not for his 2019 divorce from Mackenzie Bezos.
In 2019, Bezos and his ex-wife, Mackenzie Scott (formerly Mackenzie Bezos), reached a divorce settlement granting her 25 percent of the couple's communally held stock, worth an estimated $38 billion. Scott became the third richest woman in the world as the ink on their divorce dried.
With the dissolution, she also opted to change her married name, and rather than revert back to her maiden name Tuttle adopted her middle name as her last. Scott and Bezos were married in 1993, a year before Amazon was founded, so the novelist and philanthropist was an instrumental contributor to the establishment of the corporation since its infancy.
Bezos and Scott share four kids.
Bezos' extreme wealth is not his only legacy. His 24-year marriage to Scott also produced four children. The eldest, Preston, was born in 2000. Scott gave birth to two more sons and the Bezos' adopted a daughter from China. It is likely deliberate that not much information about the Bezos' minor children is public to protect them from media scrutiny.
Jeff Bezos is currently in a relationship with Lauren Sanchez.
While Bezos' personal life has rarely grabbed more headlines than his wealth accumulation, the year of 2019 was an exception. The billionaire responded to an alleged blackmail and extortion attempt by AMI, which publishes the National Enquirer, by posting the contents of the email exchange in a Medium blog post.
According to Bezos, the tabloid shared information and assets it had obtained about Bezos' relationship with Lauren Sanchez, who was also married at the time. Bezos alleges AMI attempted to extort a statement from the mogul, who owns the Washington Post, that he has "no knowledge or basis for suggesting that AMI's coverage was politically motivated or influenced by political forces." The extortion claims are currently under FBI investigation.
Jeff Bezos' politics are best described as libertarian.
While Bezos does not speak publicly about his political views, he has shown support for many progressive social issues. He and then-wife Mackenzie contributed to same-sex marriage ballot initiatives in Washington state, and Bezos has shown support for climate change initiatives and other issues central to progressive platforms. However, like many wealthy individuals, Bezos appears to oppose higher taxes on the wealthy and on corporations.
Bezos maintains an adversarial relationship with President Donald Trump, who invited the Amazon CEO to join his Defense Innovation Board. Bezos declined the invitation, but this was not the start of the chilly relationship between the two billionaires. In 2015, the Blue Origin CEO tweeted in response to the then presidential candidate's attacks on Bezos and the Washington Post by offering to send Trump to space.
How much does Jeff Bezos give to charity?
Much scrutiny has been placed on the charitable contributions of billionaires, especially the world's richest man, who is the only one of the five top billionaires in the world who has not signed the Giving Pledge. This non-binding pledge encourages the wealthy to promise to give more than half of their fortune to philanthropic or charitable causes either during their lifetimes or in their wills.
While Bezos regularly donates to charity and other causes both personally and through his Day One Fund foundation, his contributions between 2000 and 2018 comprise 0.12 percent of his worth at the end of 2018, according to the Chronicle of Philanthropy's record of billionaire contributions.
Jeff Bezos leadership style has influenced a number of executives.
One philosophy of Bezos' that gets a lot of attention from executives and experts on human resource management is his leadership style regarding the size of teams. Famously called the "two pizza rule," Bezos says any team that cannot be fed at a meeting by two pizzas is too big. This isn't just about cutting down expenses on team lunches but about ensuring a group is not so large that no one's ideas are drowned out or not given adequate time and voice.
The customer-focused CEO also is known to keep an empty seat at meetings, with that empty chair representing the customer, "the most important person in the room."
Latest Jeff Bezos News and Updates