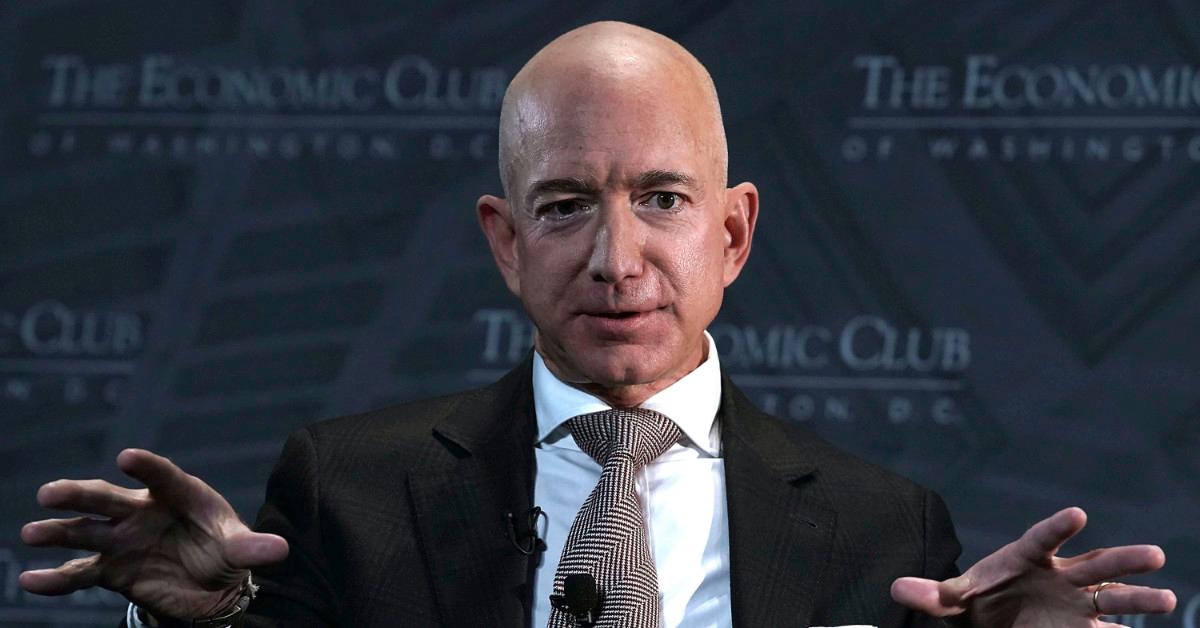 Could Jeff Bezos Become Owner of the Los Angeles Chargers?
By Dan Clarendon

Apr. 5 2021, Published 1:30 p.m. ET
Is professional football the next frontier for Jeff Bezos? Rumors are swirling that the Amazon founder—who's stepping down as the e-commerce company's CEO later this year—is buying the Los Angeles Chargers.
Article continues below advertisement
But is there any truth to the talk? Or is this just more gossip? After all, the chatter follows previous reports that Bezos is interested in the Detroit Lions, the Seattle Seahawks, and the Washington Football Team.
Is Jeff Bezos buying the L.A. Chargers?
So far, Bezos has not announced that he's buying the Chargers. But the prospect of owning an NFL team has crossed his mind, according to Dea Spanos Berberian.
Article continues below advertisement
Berberian, sister of Chargers controlling owner Dean Spanos, recently filed a petition in Los Angeles Superior Court to force the sale of the team, according to The Los Angeles Times. As the co-trustee of the family trust, she argued that with debt and expenses exceeding $353 million, the trust is too imperiled for the family to wait for Dean to find a new owner for the team.
Article continues below advertisement
"Dean refuses to consider a sale of the Trust's Interest of the Chargers, insisting that the Co-Trustees continue to borrow more and more, and to force the charities and beneficiaries to wait for years and to 'hope' while Dean speculates further on a football team," the petition states, reports the Times. "Dean has failed to present any plan to address the Trust's bleak financial picture, because there is no other plan than the one urged by [Berberian]. Dean simply refuses to discuss it. … His plan is hope."
The petition also notes that Bezos has expressed interest in becoming an NFL owner, and the Chargers present a "perfect opportunity" for the retail mogul to own a football team.
Article continues below advertisement
Jeff Bezos has reportedly been eyeing several sports teams
And in 2019, No Filter Sports podcast host Eli Zaret cited a source who claimed Bezos was weighing ownership of the Detroit Lions. "Here's my bold prediction for 2020: this is one step removed from the actual source, but the step is a friend of mine who've had for many, many years who I trust totally, tells me to make this prediction in 2020 that Jeff Bezos will buy the Lions," Zaret said, reported the Times. "He has been here at least twice under the dark of night to have serious conversations."
That same year, The Washington Post—a newspaper Bezos owns—cited a source who said Bezos expressed interest in buying the Seattle Seahawks. "I'm sure that eventually it would be in everyone's best interests if someone [who's] as community-oriented as him gets involved in the Seattle situation," New England Patriots owner Robert Kraft said at the time.