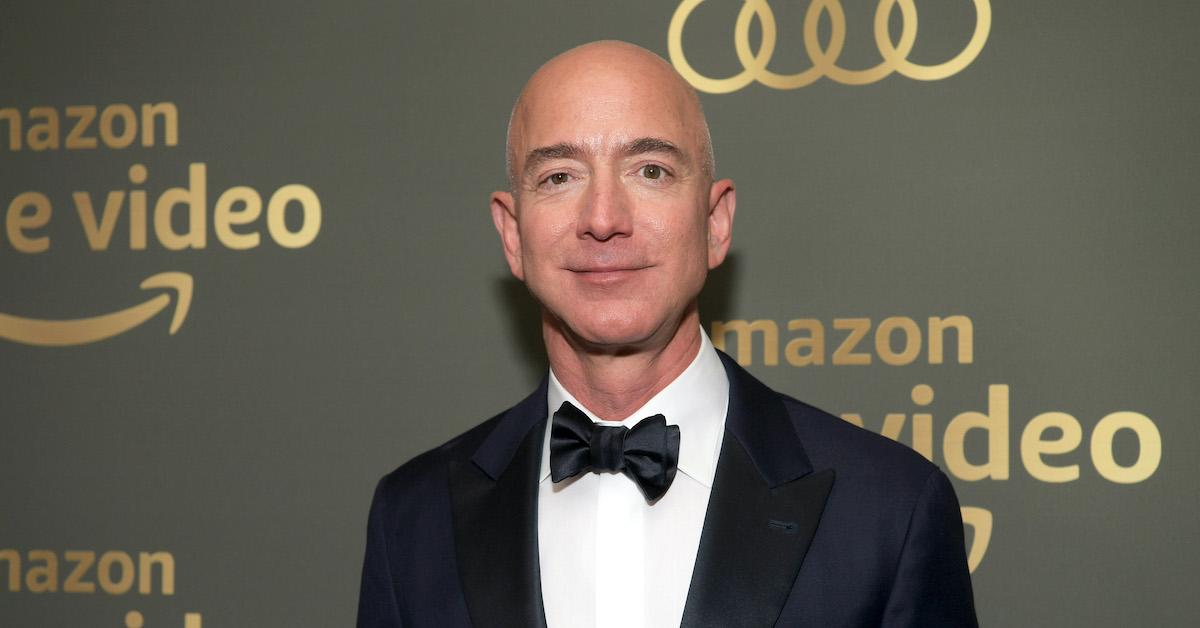 Jeff Bezos Makes More in a Minute Than Most People Make in a Year
In February, Jeff Bezos launched the Bezos Earth Fund and pledged $10 billion the fight against climate change. Turns out, however, that monumental amount is just a small fraction of his net worth, due to the amount of Amazon shares he owns.
The founder, CEO, president, and chairman of the company has spent the last three decades building an online bookselling marketplace into one of the world's most valuable brands which has only thrived during the coronavirus crisis.
Article continues below advertisement
How many shares of Amazon does Jeff Bezos own?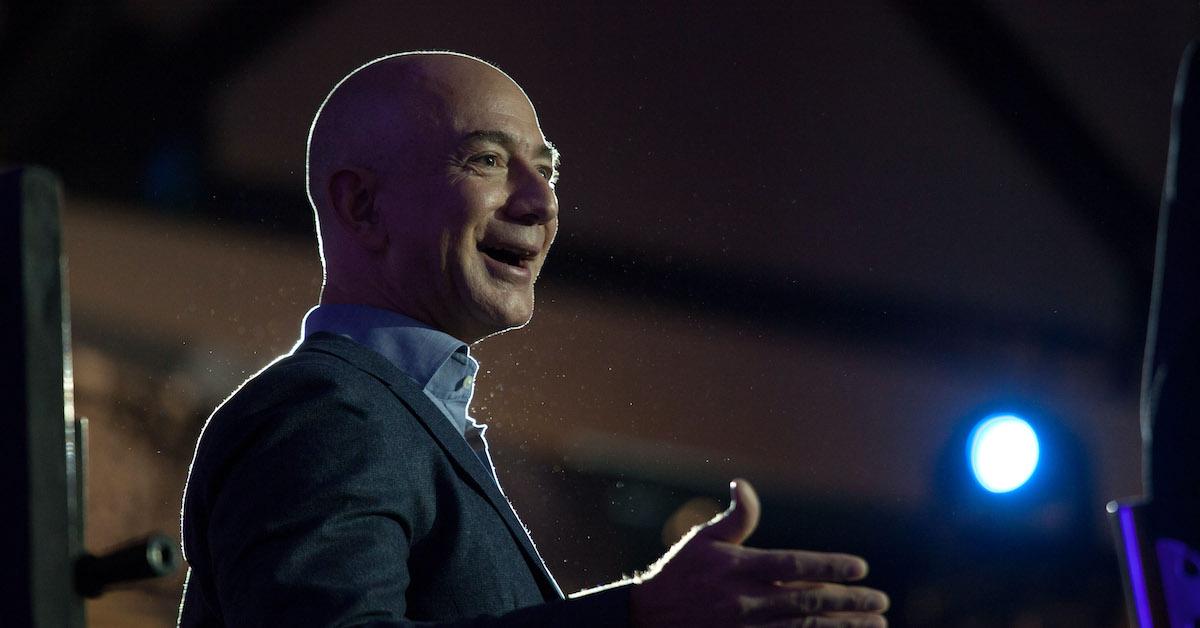 As of August 16, 2020, Jeff Bezos held 54.5 million shares, representing 10.88 percent of the total outstanding shares and valued at $172.8 billion, according to Morningstar.
Article continues below advertisement
Andrew Jassy, CEO of Amazon Web Services, is the next biggest individual stakeholder, with 87,852 shares, which are valued at $277.7 million. And Jeffrey Blackburn, Amazon's Senior Vice President of Business Development, is in third place, with 48,967 shares valued at $154.7 million.
What is Jeff Bezos' net worth in 2020?
Bezos' net worth was $188.7 billion as of August 16, according to Forbes. Amazon stock has soared during the pandemic, going from around $1,700 per share in mid-March to around $3,100 per share in mid-August.
In April, Bezos' wealth earned him the top spot on Forbes's list of the richest people in the world in 2020—above Bill Gates ($98 billion) and Warren Buffet ($67.5 billion)—although Bezos' net worth was only $113 billion at the time.
Article continues below advertisement
The entrepreneur lost part of his fortune last year as he finalized his divorce from ex MacKenzie Scott. As part of the settlement, Scott kept 25 percent of the couple's Amazon stock, which was worth $35 billion at the time, per CNN Business. This led to Scott ranking 22nd on Forbes' list of the richest people in the world. In July, Scott revealed she had already donated a total of $1.7 billion to 116 organizations focusing on "areas of need."
Article continues below advertisement
How much does Jeff Bezos make in a day?
Bezos accrued $56.7 billion between January 1 and July 1, according to Bloombergfigures cited by BuzzFeed. That means he made $311.5 million per day, which translates to more than $216,000 per minute.
In February, Bezos purchased the Jack Warner estate from Dreamworks cofounder David Geffen for $165 million, setting a record for a home purchase in California, according to the Los Angeles Times.
Article continues below advertisement
"The only way that I can see to deploy this much financial resource is by converting my Amazon winnings into space travel," he said at the time. "That is basically it. Blue Origin is expensive enough to be able to use that fortune. I am liquidating about $1 billion a year of Amazon stock to fund Blue Origin. And I plan to continue to do that for a long time."
He went on: "I am very lucky that I feel like I have a mission-driven purpose with Blue Origin that is, I think, incredibly important for civilization long term. And I am going to use my financial lottery winnings from Amazon to fund that."