Jeff Bezos Can't Give Everyone $1 Million, Could Still Help Millions
If Jeff Bezos gave everyone $1 million, he would be quadrillions in debt. However, the Amazon founder could still help millions with his $200 billion net worth.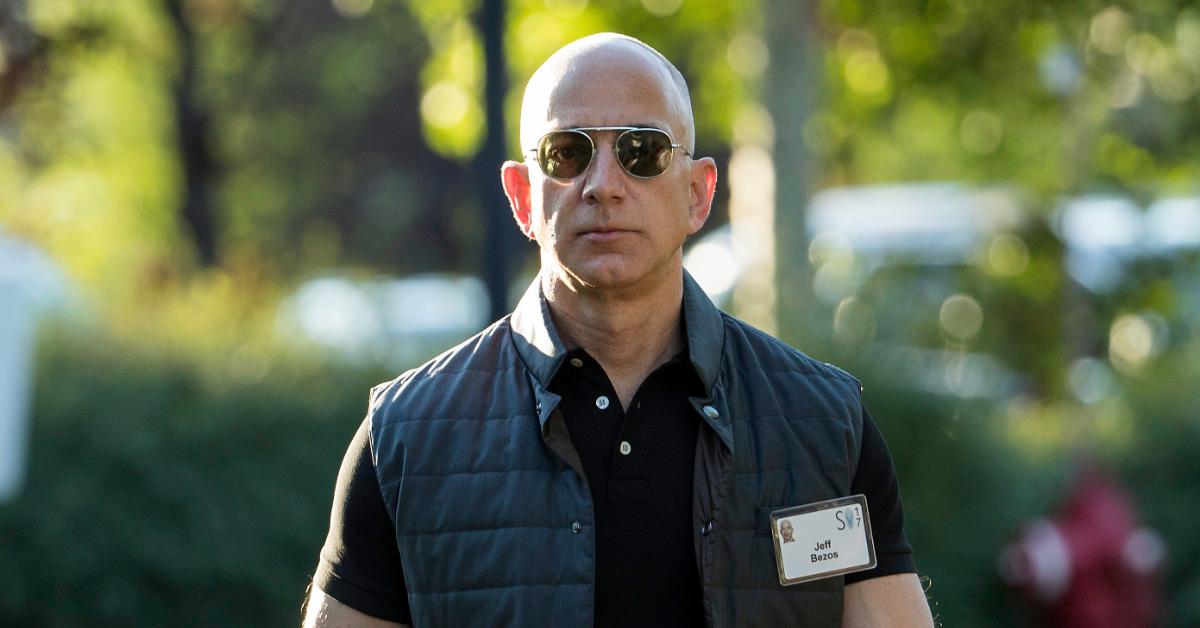 Some social users have asked what would happen if Jeff Bezos gave everyone $1 million, which led commenters to leave snarky responses.
"Jeff Bezos would be on the nightly news for counterfeiting charges," one person wrote on Quora.
Responding to that question on Reddit, one user commented, "You know he doesn't have 7 trillion dollars, right?" (That person's comment got snark in return: "Even $7 trillion would only get everyone $1,000.")
Article continues below advertisement
Article continues below advertisement
Yes, with the world population currently around 7.8 billion, the Amazon founder would need $7.8 quadrillion to make everyone in the world a millionaire.
Instead, Bezos's worth is $200 billion at the moment, according to Forbes. So, he could make 200,000 millionaires if he cashed out all of his net worth—or he could give everyone in the world around $25.
But there's still a lot Bezos could do with that money. (Shout out to the Quora user who asked, "Can Jeff Bezos give me some money?")
Jeff Bezos could help people around the world with his fortune.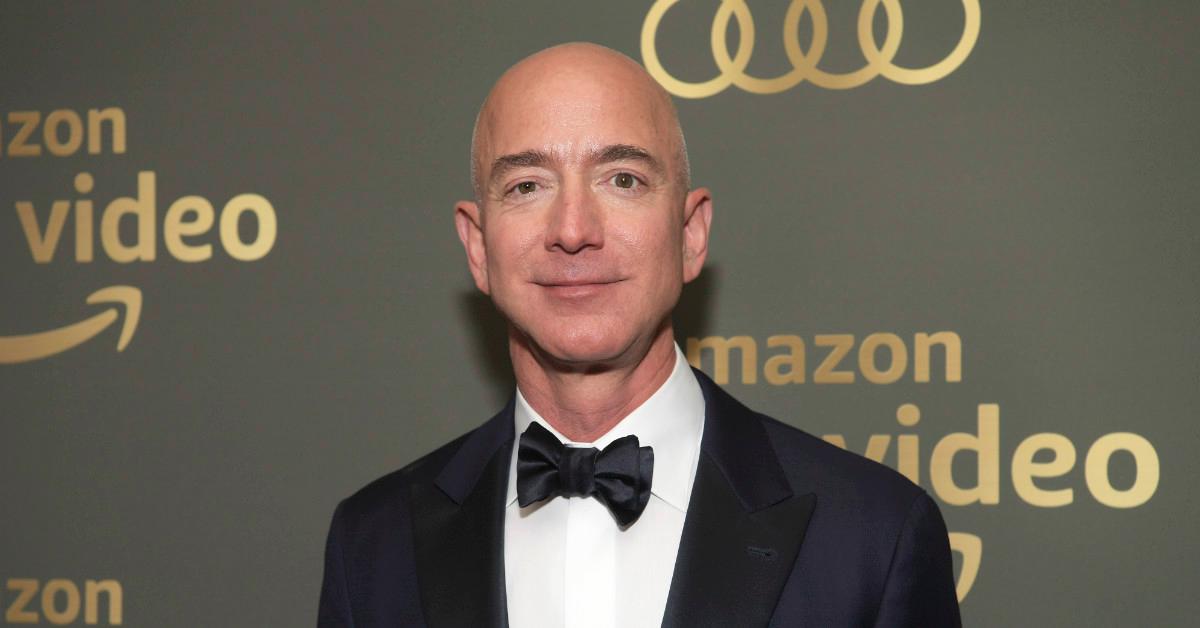 As Nexstar pointed out inFebruary, when Bezos had $196 billion, the e-commerce mogul could give Amazon's 1.13 million employees a $173,000 bonus, he could give every American $597, or he could give every Washington State resident $25,764.
Article continues below advertisement
Meanwhile, GOBankingRates, listed the global catastrophes Bezos could help solve. He could stave off world hunger for a year since Global Giving says it would cost as little as $7 billion to do so, depending on the year. He could spend the $1.05 billion that the World Bank says it would take to get the 804 million people in extreme poverty around the world out of extreme poverty for one day. Or, if Bezos cashed out his entire fortune, he could do so for half a year.
Alternatively, as the site notes, Bezos could spend $7.5 billion to cover the education fees, books, and school supplies for 10 million children. He could spend $50 billion to replace lead pipes in municipal water systems across the U.S. Or he could give Save the Children $40 billion to sponsor the healthcare of 5 million children for 17 years.
Article continues below advertisement
Article continues below advertisement
MacKenzie Scott has outpaced Bezos's public charitable giving.
As Forbes reported in July, Bezos's known charitable giving to date totals $13 billion, but he has delivered only about $1.5 billion of that money so far. The rest is pledges of future money.
In contrast, author-turned-philanthropist MacKenzie Scott—who got $34 billion of Amazon stock in her divorce from Bezos—has given away nearly $9 billion so far, according to MarketWatch. In a Medium post in June, Scott wrote that she and her team were "attempting to give away a fortune that was enabled by systems in need of change.'
She said, "In this effort, we are governed by a humbling belief that it would be better if disproportionate wealth were not concentrated in a small number of hands, and that the solutions are best designed and implemented by others."
Bezos said in a 2018 conversation with Axel Springer CEO Mathias Döpfner that the "only way" he can imagine deploying "this much financial resource" is by funding Blue Origin, his spaceflight company.
"Blue Origin is expensive enough to be able to use that fortune, and I'm currently liquidating about a billion dollars a year of Amazon stock to fund Blue Origin, and I plan to continue to do that for a long time," he explained. "I'm very lucky because I feel like I have a mission-driven purpose with Blue Origin that is I think incredibly important for civilization long-term, and I am gonna use my financial lottery winnings from Amazon to fund that."