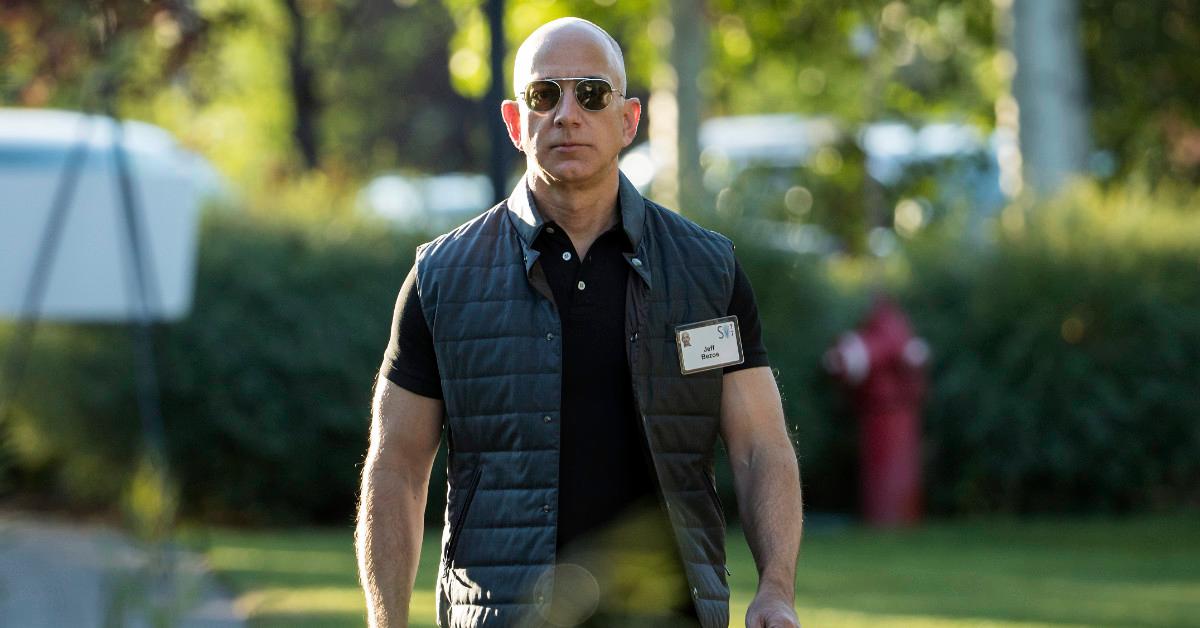 Some People Are Convinced Jeff Bezos Is on Steroids
By Dan Clarendon

Apr. 16 2021, Published 3:45 p.m. ET
The Internet isn't just fixated on Jeff Bezos, his career trajectory, his space exploration dreams, and his unimaginable wealth: Social media users are also obsessed with the Amazon founder's physique, with many speculating that he's on steroids.
Article continues below advertisement
In fact, there's even a whole Quora thread about whether Bezos is using steroids. "Most likely he's on testosterone or taking a legal prohormone like [dehydroepiandrosterone] or something," one user said. "I doubt he's on anabolic steroids, because he's a rich white dude with access to the best hormone replacement and longevity doctors. I'm not saying he doesn't also train and eat right, but the reality is that 56-year-old dudes don't get that jacked that fast through diet and exercise."
The steroid talk is all over Twitter, too. "You should start taking steroids like Jeff Bezos does, Elon," one Twitter user tweeted to Elon Musk recently.
Another Twitter user even attributed Bezos' bulk-up to his relationship with Lauren Sanchez. "You can tell Bezos is upping his testosterone/HGH/steroids protocol for this woman," the user wrote. "She was married to Tony Gonzalez. He may overdose on this stuff trying to keep up with an NFL player."
Article continues below advertisement
Bezos' muscles became a talking point—and a meme—in 2017.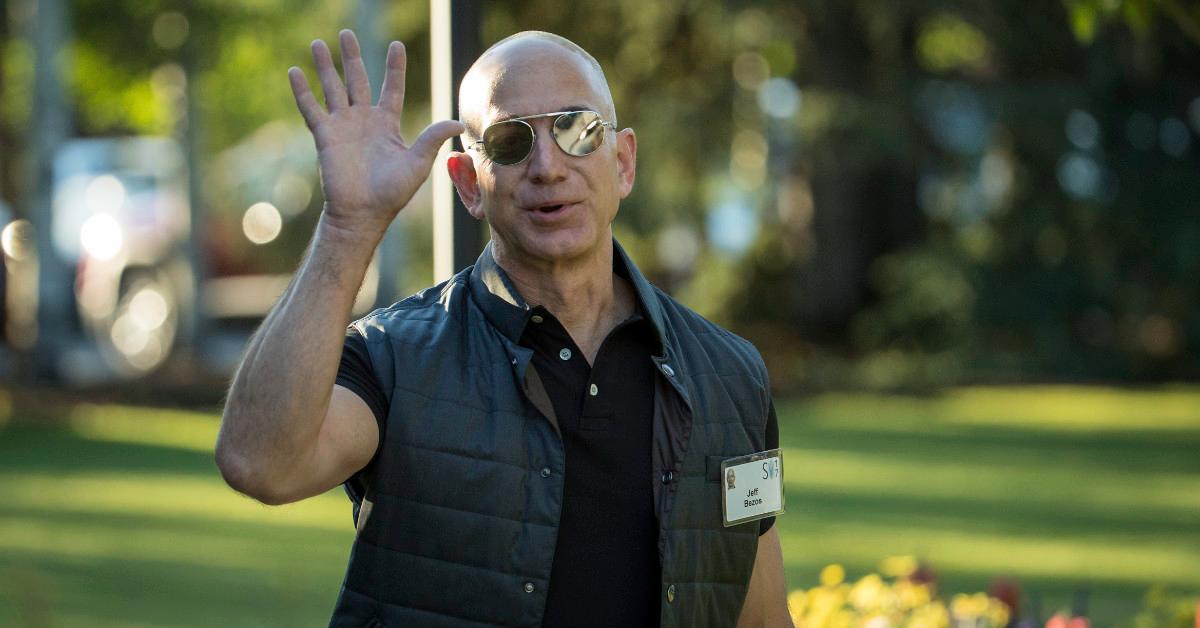 A photo of Bezos at the Allen and Company Conference in Sun Valley, Idaho, in July 2017 seems to have sparked the fixation on his physique. In the image, the CEO shows off serious arm muscles in a short-sleeved shirt.
Article continues below advertisement
Various websites covered that particular "gun show" with fawning headlines. Examples: 
Even TheStreet, a website devoted more to financial news than workout tips, ran a piece titled "How To Get Your Body Ripped Just Like Amazon Billionaire Jeff Bezos."
The photo also inspired the Swole Jeff Bezos meme, with Photoshoppers superimposing Bezos into action movie poses and adding him to a pic of America's other "favorite bald daddies," Dwayne Johnson and Vin Diesel.
Article continues below advertisement
He might be "bio-hacking," one dermatologist said.
According to Town & Country, Bezos has attributed his fitness to his diet, his workout regimen, and his eight hours of sleep every night.
But people like Jessie Cheung—a cosmetic dermatologist who administers testosterone and growth hormone substitutes as part of a holistic approach—aren't exactly convinced.
Article continues below advertisement
"The tech titans are all looking much better than they used to," Cheung told Town & Country. "Access to bio-hacking tools such as stem cells and hormones is allowing men to look, perform, and think better. … I'm pretty sure he's gotten a taste of some good stuff."
Article continues below advertisement
Bezos might also be in "astronaut training."
Bezos laughed about the photo at a 2017 Summit Series event in Los Angeles He credited then-wife Mackenzie Scott with getting him to think more about his eating habits. 
But journalist Brad Stone—author of The Everything Store: Jeff Bezos and the Age of Amazon—thinks Bezos' fitness regimen relates to his out-of-this-world ambitions. "I definitely think he's going to space. I think he wants to," Stone said in 2013, per GeekWire. "One sort of interesting physical transformation is that as Amazon has grown, Jeff is in pretty good shape now. He looked a little pasty and rumbled after the 90s, and now he's clearly working out every day. And the reason I bring that up is that I think he's in astronaut training."