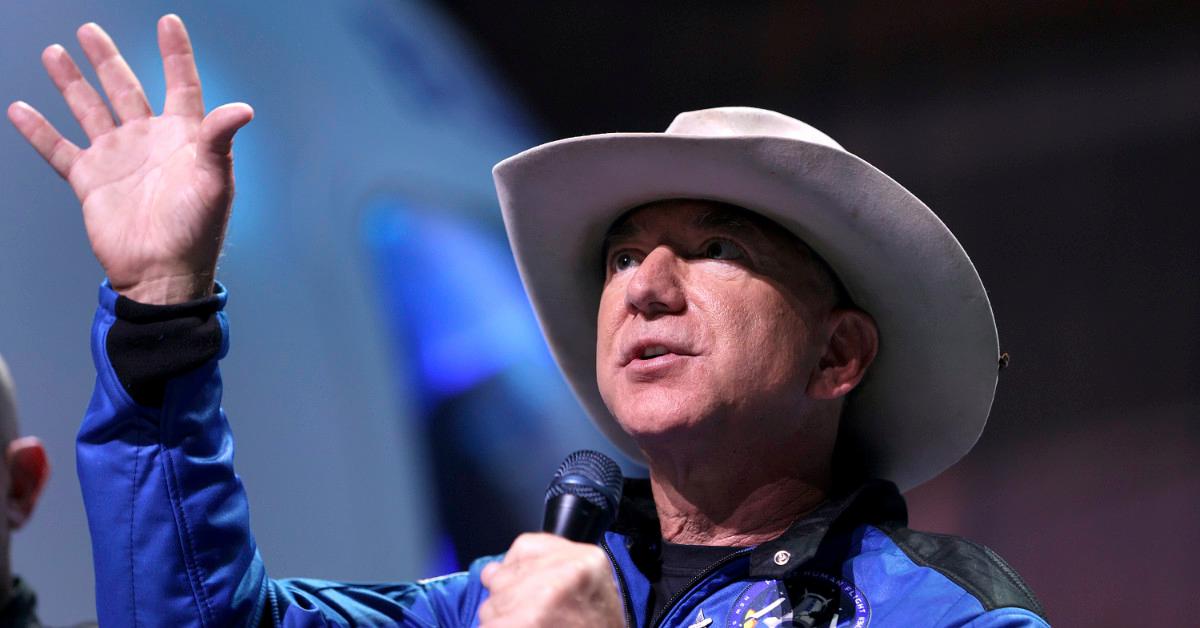 Blue Origin vs. SpaceX: Inside the Jeff Bezos and Elon Musk Rivalry
In one small step for man and one giant leap for billionaire mankind, Amazon founder Jeff Bezos traveled to space aboard Blue Origin's New Shepard reusable suborbital rocket system on July 20. Along for the ride were Mark Bezos, Jeff's brother; Wally Funk, a former NASA Mercury Program trainee; and Oliver Daemen, the 18-year-old who is Blue Origin's first paying customer.
The spaceflight also marked a big development in the Blue Origin versus SpaceX rivalry between Bezos and fellow billionaire Elon Musk.
Article continues below advertisement
Article continues below advertisement
Musk appeared to be a good sport about Bezos beating him to space. When Blue Origin tweeted a photo of the New Shepard's four passengers on the eve of the launch, Musk replied and wrote, "Best of luck tomorrow!"
Then again, Musk also laughed about a Twitter meme that apparently mocks Bezos's suborbital flight.
Here's more about the rivalry between the two businessmen.
SpaceX beat out Blue Origin for NASA's lunar lander contract earlier this year.
Even though Bezos traveled to space before Musk did, NASA picked Musk's SpaceX over Bezos's Blue Origin for a $2.9 billion contract to build a lunar lander for future missions to the moon. NASA announced the decision this April and said that SpaceX "has been working closely with NASA experts during the HLS base period of performance to inform its lander design and ensure it meets NASA's performance requirements and human spaceflight standards."
Article continues below advertisement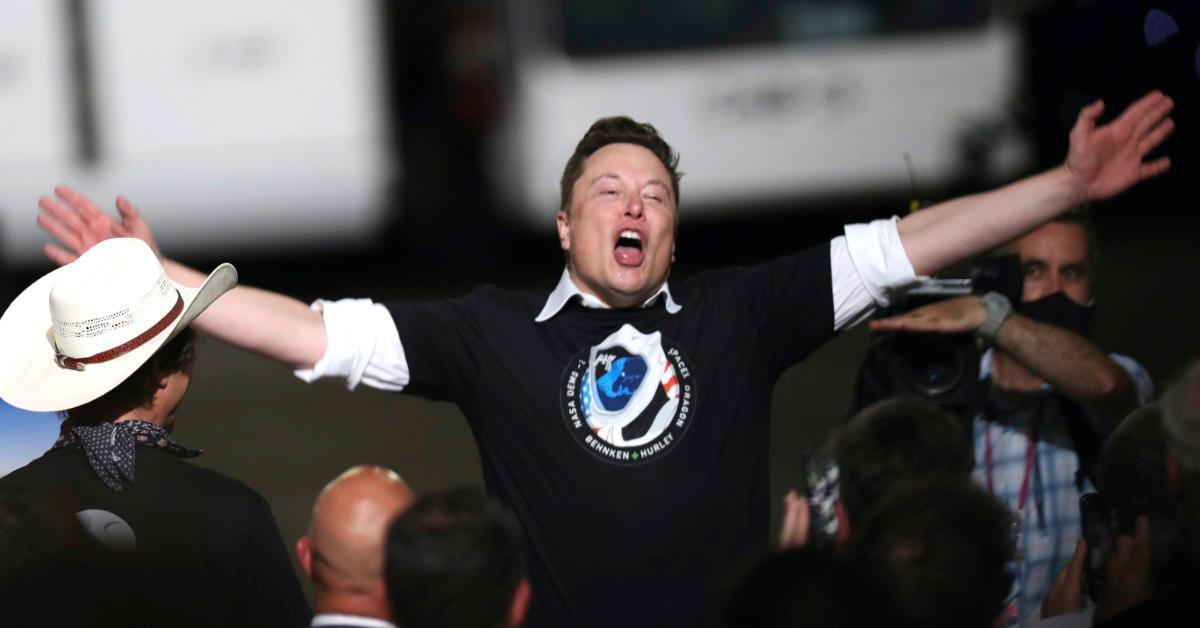 Later that month, Blue Origin filed a 50-page challenge to the decision with the Government Accountability Office. CEO Bob Smith claimed that there were flaws in NASA's evaluations of the proposals, according to The New York Times.
Musk responded to the news of that challenge on Twitter and wrote, "Can't get it up (to orbit) lol."
Article continues below advertisement
Article continues below advertisement
Musk "enjoys" the rivalry, while Bezos is "broiling" about it, according to Brad Stone.
Stone wrote:
Musk later told me that he "thought it was cool that Jeff created Blue Origin and that there was someone else with similar philanthropic goals with regard to space, and a lot of resources." He recalled their early meetings as friendly and remembered getting into a technical debate with Bezos over the merits of Blue Origin's planned fuel mix.
Article continues below advertisement
But Stone told Inverse that the two billionaires' competition has gone from friendly to all-out. "Elon, I think, enjoys it," he adds. "Bezos doesn't say anything about it. But you can imagine that he's kind of broiling a little bit. It'll be fun to watch these two duke it out over the next couple of decades."
Article continues below advertisement
Musk might win the billionaire space race yet.
A new Washington Post article speculates that Musk might be the one who ultimately wins the billionaire space race. The newspaper cites SpaceX's success with its 100 rocket launches, its missions to the ISS, and its contracts with NASA and the military.
Article continues below advertisement
"Elon started SpaceX from a very different place than Branson and Bezos and their respective aerospace companies," Ashlee Vance, author of Elon Musk: Tesla, SpaceX, and the Quest for a Fantastic Future, tells the Post. "He had zero interest in space tourism. His interest was always more around deeper exploration of the solar system. [He feels] like the human species could be wiped out and that we need a backup plan on Mars or somewhere else."
Previously, Musk said that he would like to settle on Mars by 2050. In fact, he wants to die on the Red Planet, as he said at SXSW in 2013, but "just not on impact."