How Did Elon Musk, One of the World's Wealthiest People, Build His Fortune?
Elon Musk is an ambitious entrepreneur who reinvested profits from successful ventures. Here are the details on how he became filthy rich.
Tesla CEO Elon Musk continues to stand in the top five of the world's richest people, just a few billion shy of being number one (that place is currently held by Bernard Arnault). As thenew owner of Twitter, Musk's rise to success has been documented in a number of documentaries not only to shed light on the milestones he has reached in his lifetime but also to explain the steps Musk took to get rich.
Article continues below advertisement
Article continues below advertisement
Whether you like him or not, there's no denying Musk has done some pretty astounding things in his 51 years on this planet — and has made a lot of money in the process. If you want to know which company got Musk off the ground and living "lavishly" (surprisingly, he isn't keen on spending his money on materialistic things), keep reading!
How did Elon Musk get rich?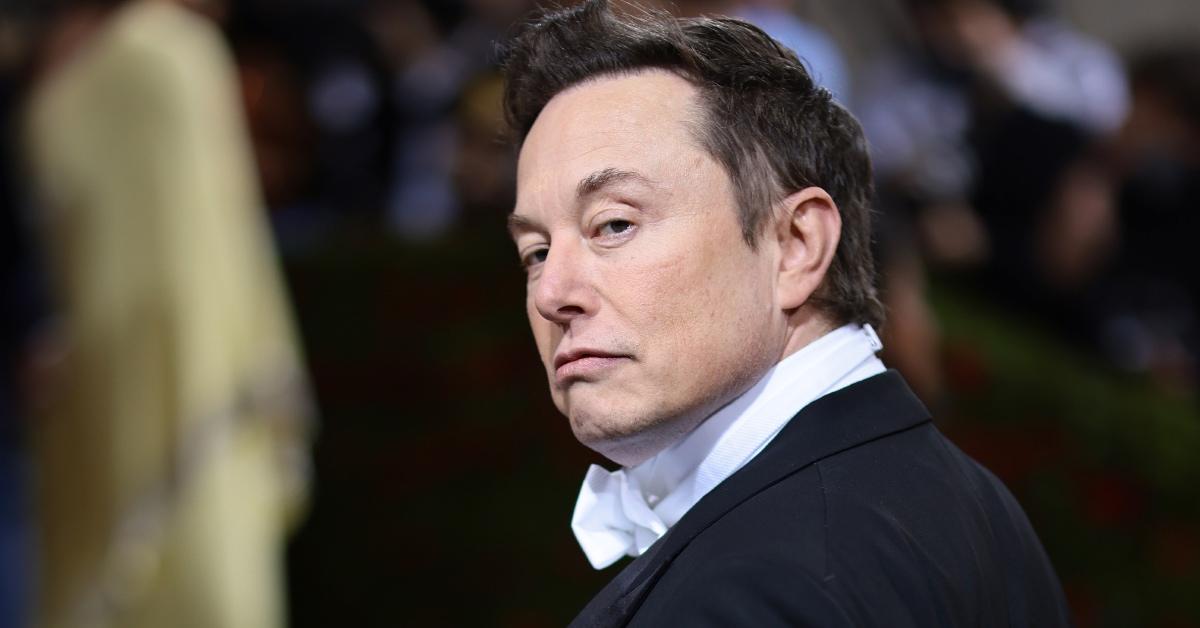 In the 1980s, Musk developed and sold video game software for $500. In 1995, he launched an online city guide platform, Zip2. The startup was so successful that, four years later, Musk sold it for more than $300 million. He reinvested the proceeds in other ventures that have made him even more money.
Article continues below advertisement
How many companies does Elon Musk own?
Musk used some of the money he made from the Zip2 sale to launch X.com, an online payment platform. X.com merged with another startup to form PayPal. In 2002, eBay purchased PayPal for $1.5 billion, making Musk, you guessed it, a lot of money!
He went on to launch space exploration company SpaceX, EV company Tesla, and solar energy company SolarCity. Tesla acquired SolarCity to diversify its business outside the auto market. Musk's other company is the Boring Company, which constructs tunnels for underground transportation systems with zero emissions.
Article continues below advertisement
Article continues below advertisement
Musk invested in DeepMind, an artificial intelligence startup that Google acquired in 2014, and Neurovigil in 2015, a startup that develops brain monitors. In 2016, Musk founded Neurlink, a startup focused on developing brain-machine interfaces.
Article continues below advertisement
Elon Musk's net worth is built on his Tesla stake.
In November 2021, Musk became the first person worth more than $300 billion. Today, the bulk of Musk's wealth is tied to his Tesla stake, which is about 23 percent between stock and options, according to Forbes. Tesla ranks as the world's most valuable auto company at more than $104 billion.
Musk's stake in the company shrank after he sold some shares to cover tax bills. Part of Musk's fortune is also tied to his stake in SpaceX, which is valued at more than $100 billion. Musk now owns about 42 percent of the business, per The Wall Street Journal.
Article continues below advertisement
Article continues below advertisement
How much does Elon Musk make per hour?
As of March 13, 2023, Musk's wealth increased to $165 billion. In 2022, it was estimated that Musk earned an estimated $333.33 million per day, which equates to about $51.30 million per hour, based on GOBankingRates calculations.
Will Musk be the first trillionaire?
In addition to swapping positions several times at the top of billionaires' list, Musk and Jeff Bezos have invested in competing businesses. Bezos backs Tesla's EV rival Rivian, which now seeks to lead the electric pickup truck market, and Musk and Bezos run rival space exploration companies — SpaceX for Musk and Blue Origin for Bezos.
SpaceX, which develops reusable rockets and has secured lucrative contracts with NASA, helps NASA transport its scientists and cargo to the International Space Station. SpaceX is also planning a moon mission with NASA. The company is expected to contribute the bulk of Musk's future wealth, and Morgan Stanley analysts have predicted that it could make Musk the world's first trillionaire.