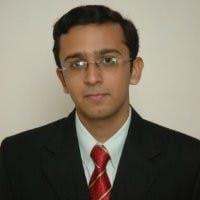 Ambrish Shah
Ambrish Shah has worked at Market Realist since September 2016, and his research focuses on technology, media, and telecom (TMT)–sector stocks. He earned his MBA in finance in 2010. Prior to joining Market Realist, Ambrish worked for a leading analytics advisory firm.
Overall, he has close to nine years of hands-on experience in conducting in-depth fundamental analysis and writing research reports of the analysis to provide prospective investment ideas.
Disclosure: I am in full compliance with all ethics and other policies for Market Realist research analysts. I am not invested in securities that I cover on Market Realist.
More From Ambrish Shah