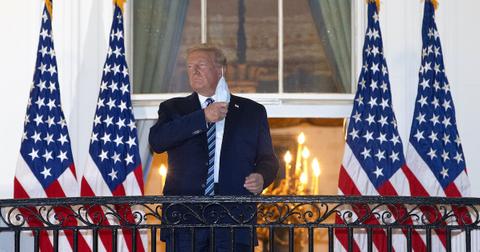 What in Democrats' Stimulus Bill Caused Trump to Kill Talks?
By Anuradha Garg

Updated
Yesterday, Donald Trump halted the talks of the stimulus package amid the deadlock between Republicans' and Democrats' version of the package. Many voters were left wondering, what were the exact points of contention between the two versions and why were the talks halted?
Article continues below advertisement
Nancy Pelosi is asking for $2.4 Trillion Dollars to bailout poorly run, high crime, Democrat States, money that is in no way related to COVID-19. We made a very generous offer of $1.6 Trillion Dollars and, as usual, she is not negotiating in good faith. I am rejecting their...

— Donald J. Trump (@realDonaldTrump) October 6, 2020
Why did Trump stop stimulus talks?
On October 6, Donald Trump abruptly halted the stimulus package talks. He tweeted that he has instructed his "representatives to stop negotiating until after the election when, immediately after I win, we will pass a major Stimulus Bill that focuses on hardworking Americans and Small Business."
Article continues below advertisement
Republicans and Democrats could not agree on the size of the package. Last week, House Democrats had pushed through a $2.2 trillion stimulus plan. The bipartisan deal, however, was not forthcoming as Republicans were favoring a package roughly worth $1 trillion. The deadlock mainly related to the amount of bonus unemployment benefits and the size of aid to state and local governments.
Trump thus said he is ending the stimulus talks and will only resume talks after the election. He implied that he will win the election, which takes place on November 3, 2020 (though early voting is currently underway). Trump also reiterated that the U.S. economy and the stock markets were doing very well.
Article continues below advertisement
The stock markets were already giving a thumbs up to the proposed relief package as the Dow Jones surged by 466 points on October 5. The markets were also rising on October 6 ahead of Trump's tweet regarding the halt to stimulus package. On October 6, however, the markets tanked after Trump's tweet. The Dow Jones tumbled 1.3 percent while the S&P 500 declined by 1.4 percent.
Not long after the first stimulus package passed in March, market participants felt the need for a second round of stimulus as coronavirus pandemic raged on. The second round, in fact, is now seen as crucial towards gearing up the economy. The Federal Reserve chairman, Jerome Powell had also urged Congress on October 6 to pass a robust stimulus. He said, "Too little support would lead to a weak recovery, creating unnecessary hardship for households and businesses."
Article continues below advertisement
How much was the first stimulus package?
The first stimulus package for COVID-19 relief was passed by the U.S. Senate in March 2020. It was the biggest stimulus package in the U.S. history at $2.2 trillion. The stimulus package was aimed at providing relief to millions of Americans who were impacted by the pandemic, as well as aid to affected businesses, and to hospitals. Some of the key points of the package were:
· Direct cash payments of up to $1,200 for individuals, plus $500 per dependent.
· $150 billion aid to healthcare industry
· $500 billion for state and local governments
· $350 billion for small businesses
In addition to the above package, the U.S. Senate passed a new stimulus bill in April worth $480 billion to prop the U.S. economy further. This was aimed at helping small businesses and hospitals, and boosting coronavirus testing.
Article continues below advertisement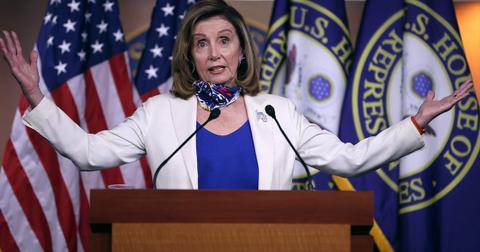 Is there a Republican stimulus bill?
The Republicans' proposed stimulus package is nearly worth $1 trillion. Among the details of the Republicans' version, unemployment benefits would only be extended to 70 percent of a person's lost wages. They also reduced the $600 weekly supplemental benefit provided under the CARES Act to $200. These benefits expired on July 31.
Article continues below advertisement
The Republican stimulus package didn't include any additional funding for states or cities. The package proposed by Democrats, on the other hand, had called for $500 billion to states and $375 billion to local governments.
The House & Senate should IMMEDIATELY Approve 25 Billion Dollars for Airline Payroll Support, & 135 Billion Dollars for Paycheck Protection Program for Small Business. Both of these will be fully paid for with unused funds from the Cares Act. Have this money. I will sign now!

— Donald J. Trump (@realDonaldTrump) October 7, 2020
Shortly after halting the stimulus package talks, however, Trump slightly backtracked. Through a series of tweets, he called on Congress to send him standalone bills for stimulus checks worth $1,200, which he said "will go out to our great people IMMEDIATELY." He also called upon the Senate to approve $25 billion for airline payroll support and $135 billion for Paycheck Protection Program.