How Quicken Loans Founder Dan Gilbert's Net Worth Skyrocketed Over the Years
How did Dan Gilbert get so rich? For starters, Gilbert founded Quicken Loans in 1985. What's his net worth and how did he earn billions?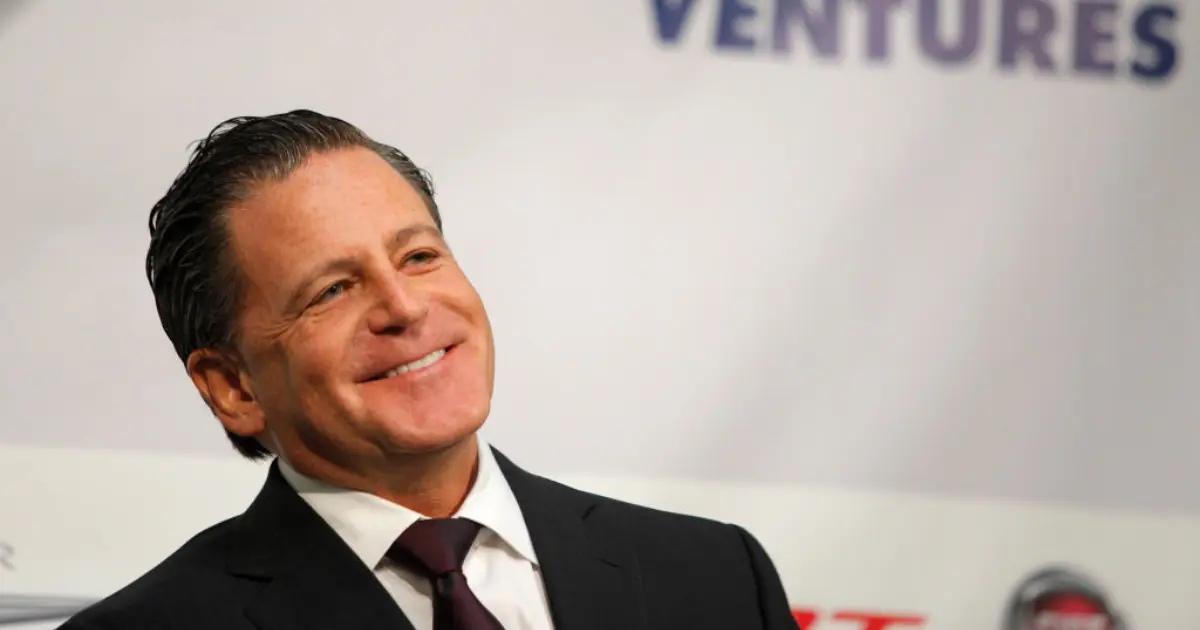 Billionaire Dan Gilbert's net worth has grown significantly over the years. In 2016, Gilbert was worth an estimated $4.9 billion and by 2021, his net worth had jumped to $46 billion. At the time, he was the 21st richest person in the world.
In 2020, Forbes listed Gilbert, the founder of Quicken Loans, as the 69th richest person and the 230th to billionaire in the U.S. So, how has Gilbert's net worth changed since then?
Article continues below advertisement
Article continues below advertisement
Gilbert launched Quicken Loans (then called Rock Financial) in 1985 with his younger brother Gary. At just 22 years old, Gilbert started the company with $5,000 he earned selling pizzas (yes, pizza!). Little did he know then that Quicken Loans would become one of the largest independent mortgage lenders in the U.S.
Given how successful the Cleveland Cavaliers owner has been, we thought it be appropriate to dig a little deeper into his personal life and how he got so rich.
Dan Gilbert
Founder and CEO of Rocket Mortgage (formerly known as Quicken Loans)
In addition to founding Rocket Mortgage, Gilbert is also the majority owner of the Cleveland Cavaliers. According to his Twitter bio, Gilbert is a "retired pizza delivery guy."
Birthdate: Jan. 17, 1962
Birthplace: Detroit, Mich.
Education: Michigan State University (BA)
Wayne State University (JD)
Spouse: Jennifer Gilbert
Kids: 5 (Nick Gilbert passed away on May 6, 2023)
Article continues below advertisement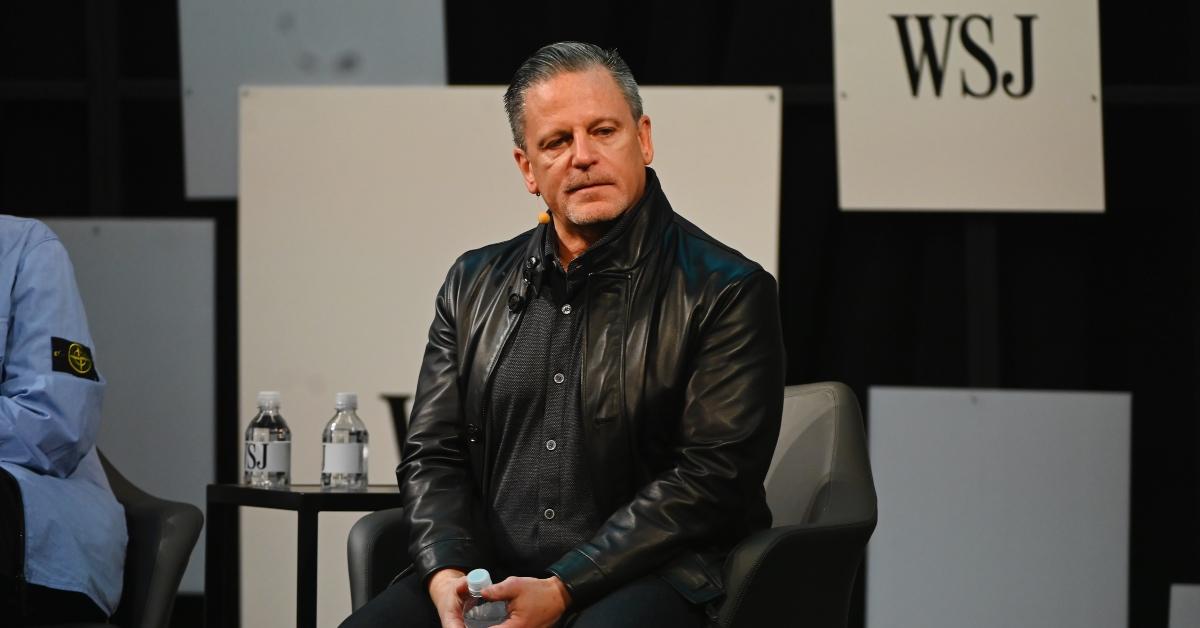 Dan Gilbert was raised in a suburb of Detroit.
Gilbert was born in Detroit and raised in Southfield, a suburb of Detroit. He attended Southfield-Lathrup High School and later received his bachelor's degree from Michigan State University and a law degree from Wayne State University Law School.
During college, Gilbert earned his real estate license and worked part-time for his parents' real estate agency.
Article continues below advertisement
Article continues below advertisement
Dan Gilbert sold Quicken Loans to Intuit Inc. but later bought it back.
By the late 1990s, Rock Financial had become the fastest-growing online mortgage lender. The move caught the eye of software maker Intuit Inc., which purchased the company from Gilbert for $532 million and renamed it Quicken Loans.
After three years, Gilbert bought back Quicken Loans and its affiliated national title company, Title Source, Inc., for $64 million–$468 million less than he sold it for.
Article continues below advertisement
Quicken Loans went public in 2020 under the name Rocket Companies (NYSE: RKT). At the time, its valuation was $36 billion. Gilbert still serves as the chairman and majority owner of the company. He controls 79 percent of the company's shares.
Going public helped increase Gilbert's net worth even during the economic challenges brought on by the COVID-19 pandemic. As of May 2023, Gilbert had an estimated net worth of $19.7 billion.
Article continues below advertisement
The Quicken Loans founder now owns the NBA's Cleveland Cavaliers.
In March 2005, Gilbert became a majority owner of the NBA's Cleveland Cavaliers. Under Gilbert's leadership, the team was able to end the 52-year Cleveland sports curse with six Central Division championships, five Eastern Conference championships, and one NBA championship.
Article continues below advertisement
Gilbert continued to purchase sports teams, including the Cleveland Monsters AHL hockey team, Canton Charge NBA G League team, and the Cleveland Gladiators arena football team.
Article continues below advertisement
Article continues below advertisement
Dan Gilbert has made other notable investments over the years.
Since his early start at Quicken, Gilbert has added more to his portfolio than sports teams. Some of his business dealings include:
Founding partner in Rockbridge Growth Equity LLC (RBE)
Investor in Courtside Ventures
Founding partner in Detroit Venture Partners (DVP)
Co-founder of StockX
Founder of the non-profit Bizdom
Article continues below advertisement
Dan Gilbert is deeply connected to Detroit.
Gilbert has continued to maintain a close connection to Detroit. He moved the Quicken Loans headquarters there in 2010. The move was seen as a way to help revitalize downtown Detroit. To date, the company employs over 17,000 people in the city.
Article continues below advertisement
The Detroit News reported that Gilbert plans to invest another $500 million to revitalize Detroit's neighborhoods. He has already invested $5.6 billion to purchase and rehab part of downtown Detroit.
Article continues below advertisement
Gilbert's efforts in the city's redevelopment led to Politico Magazine naming him as one of America's 11 Most Interesting Mayors in 2017, even though he didn't hold the title.
Gilbert still lives in the Southfield, Mich. area with his wife, Jennifer, and their children.
Dan Gilbert lost his son Nick to neurofibromatosis in 2023.
In May 2023, the Cleveland Cavaliers posted their condolences on Twitter to Gilbert's family after his son Nick had passed away from complications related to neurofibromatosis type 1.
Neurofibromatosis type 1 is a condition that causes the "growth of tumors along nerves in the skin, brain, and other parts of the body," according to the National Library of Medicine. There currently is no cure for the condition.
Article continues below advertisement
Article continues below advertisement
Prior to his passing, Nick's condition prompted his father to start a foundation with the mission of finding a cure for type 1 neurofibromatosis. In addition to funding the foundation, Gilbert is also a widely recognized philanthropist who became a member of The Giving Pledge in 2012.