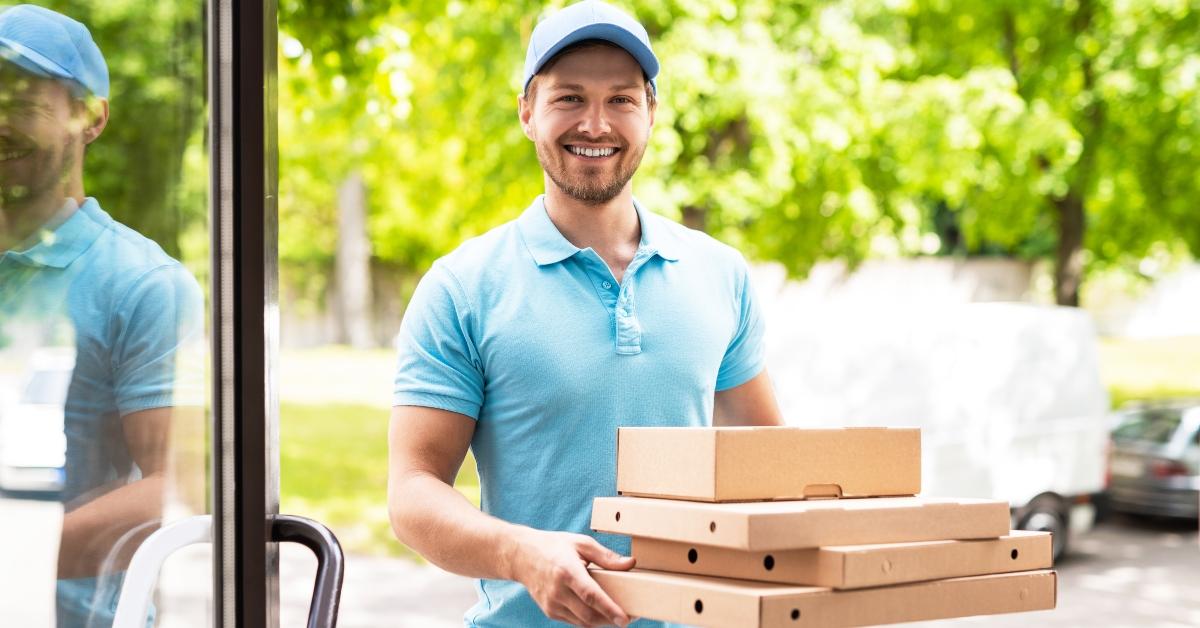 Don't Forget to Tip the Pizza Delivery Guy — TikTok Weighs In
Article continues below advertisement
"Tip?" the pizza delivery woman says as she hands the pizza over. When it's apparent the customer isn't going to tip her, she says, "So you have a car… Just so you know. Come get it next time."
"I'm paying for the convenience," the customer says. So, should you tip the pizza delivery guy (or girl)? Keep reading to find out what most TikTokers think.
Article continues below advertisement
How much should you tip a pizza delivery guy? TikTok responds.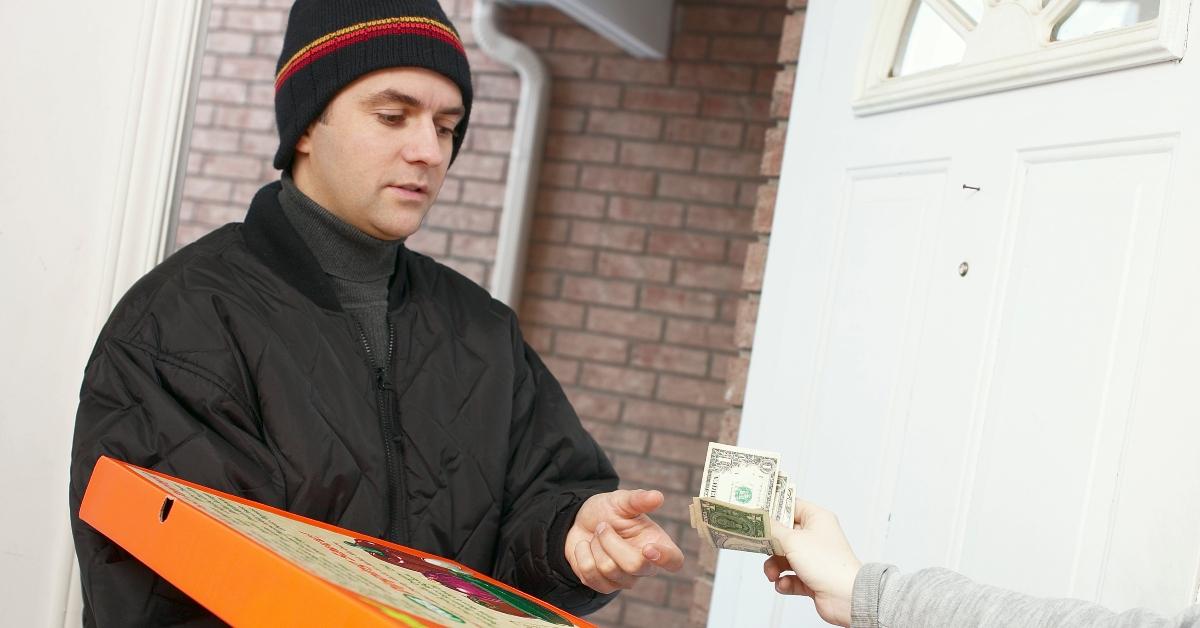 Most of the almost 16,000 comments on the TikTok video support the delivery driver.
Article continues below advertisement
"Lol, you're cheap!! Lmao! Who doesn't tip?" one comment says.
"No tip is insane, especially in the snow. I'm in the driver's side," said another.
Article continues below advertisement
The social media debate begs the question, how much should you tip a pizza delivery guy? Well, there's a website, TipThePizzaGuy.com, dedicated to answering that question and others on tipping etiquette. The website was created by a group of former pizza delivery drivers who "feel short-changed by the number of customers who did not tip."
"You're supposed to tip the pizza delivery driver like you tip the waiter," the website states. "They rely on tips and use their own car. Your tips are greatly appreciated. It's what keeps drivers moving."
Article continues below advertisement
Why should customers pay tips?
Restaurants, sandwich shops, and pizza places usually pay their wait staff, bartenders, and delivery drivers minimal salaries. Hence, people in these jobs depend on tips to help them pay their bills.
Article continues below advertisement
According to TipThePizzaGuy.com, it's a common courtesy to tip at least 15 percent for normal service, 20 percent or more for excellent service, and 10 percent or less for poor service. Only if the service is horrible should you consider leaving no tip.
You should add a little extra to your tip during bad weather, such as rain, snow, or extreme cold, according to TipThePizzaGuy.com. In the TikTok video that has gone viral, you can see snow covering the yards of the surrounding homes, but the roads are clear.
Article continues below advertisement
For orders less than $20, you should give the pizza delivery guy at least a $3 tip, says TipThePizzaGuy.com.
Article continues below advertisement
Do I still tip if there is a delivery charge?
Yes, you should still tip the pizza delivery driver if you are charged for delivery. Those delivery and service charges usually go to the restaurant or food delivery app company, not the driver. Some pie shops may use the delivery fees to help pay the driver for the gas they use for deliveries, but that's independent of the tip.
Is it OK not to tip for pizza delivery?
You aren't obligated to tip your pizza delivery driver, but it's a nice thing to do. Having someone deliver your food right to your door rather than you having to get in the car and go pick it up yourself is a convenience for you. So, you should tip the delivery person for making your life easier.
Article continues below advertisement
Some situations where you may consider NOT tipping your pizza delivery driver are:
You get the wrong pizza, and they have to deliver the right one to you. You don't tip twice.

The driver got lost after not calling for directions as you instructed.

The driver gives you attitude.
Do delivery drivers from online orders know if you tip?
Yes, when ordering pizza or other food through apps like Door Dash and Uber Eats, the delivery drivers picking up your order can see how much you include for a tip on your order if you've added it in the app. They also know if you don't include a tip.