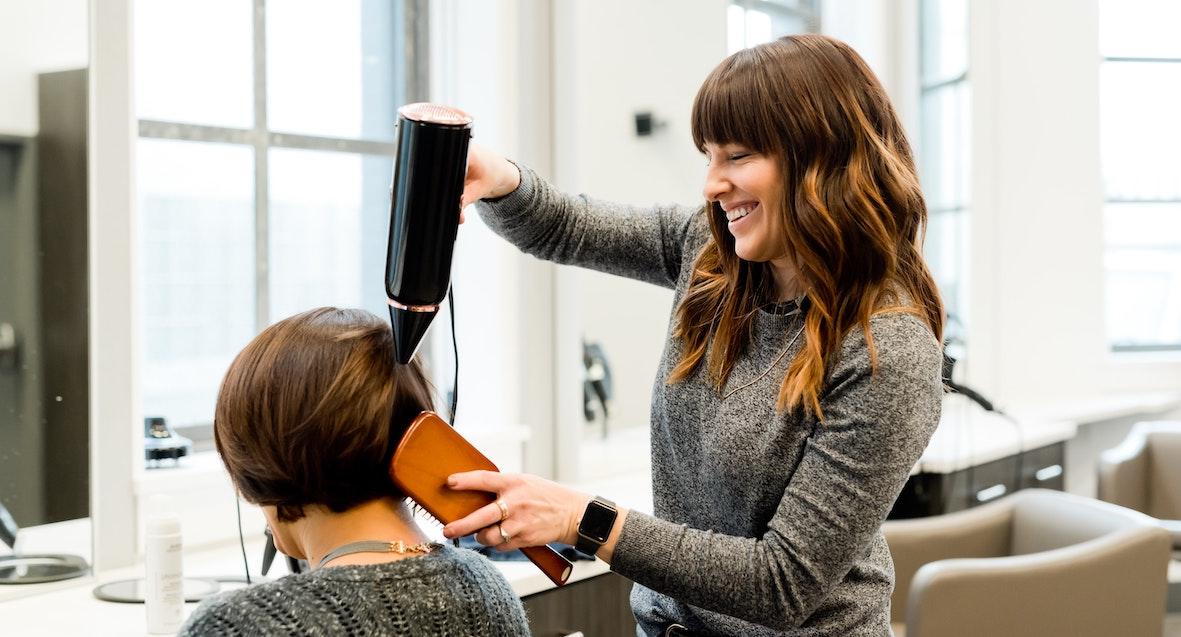 Here's How Much You Should Be Tipping Your Hairdresser, According to TikTok
These days, it's hard to know how much to tip in every scenario. While it's a given that you should tip your server at a restaurant or your Doordash driver, other situations remain unclear.
Article continues below advertisement
For example, are you supposed to tip the barista who literally just typed your coffee order into a system while someone else in the back made it? And if so, how much?
Today, we dive into the tipping protocols around getting your hair done.
TikTok argues over what's the prefect amount to tip your hairdresser.
One brave woman, TikTok user @midlifevlogger, asked a question many of us probably have but are too afraid to ask. "Are we supposed to tip our hairstylists? I honestly do not know the answer to that question," she said in her TikTok below.
Article continues below advertisement
"Before you come for me, yes I tip my hairstylist. I usually tip her $20 or $30, depending on the level of service," @midlifevlogger said, but added, "If we're being totally honest, the prices are so high that I think the tips are already built in."
That said, she called on the hairstylists of TikTok to do their thing and inform us of the tipping expectations for hairstylists.
And it seemed it wasn't just @midlifevlogger who wanted to know. Questions from users regarding tipping hairstylists are all over Twitter and Reddit.
Article continues below advertisement
So, what's the answer? TikTok users — many of whom claimed to be hairstylists — weighed in.

... And the answer is, hairstylists can't seem to come to an agreement either. Some seem to expect a tip, while others think it's optional.
Article continues below advertisement
A stylist of over 30 years commented that she felt "newer stylists nowadays are charging outrageous prices," and understood why @midlifevlogger's was unsure if some stylists' prices included the tips.
But as another hairstylist mentioned, these high prices are due to inflation. And not because hairstylists are secretly building tips into their prices.

Article continues below advertisement
Many users suggested that tipping 20 percent is ideal. One user even noted that if you don't leave a tip, the hairstylist might stop taking you as a customer.
Another user reminded folks that tips are supposed to reflect the quality of the service — and not just be a handout.
So, what's the best practice? Try to tip if you can. Make sure to leave an amount that won't break the bank, but enough to reward the hairstylist for their work.
This article originally appeared on Distractify.