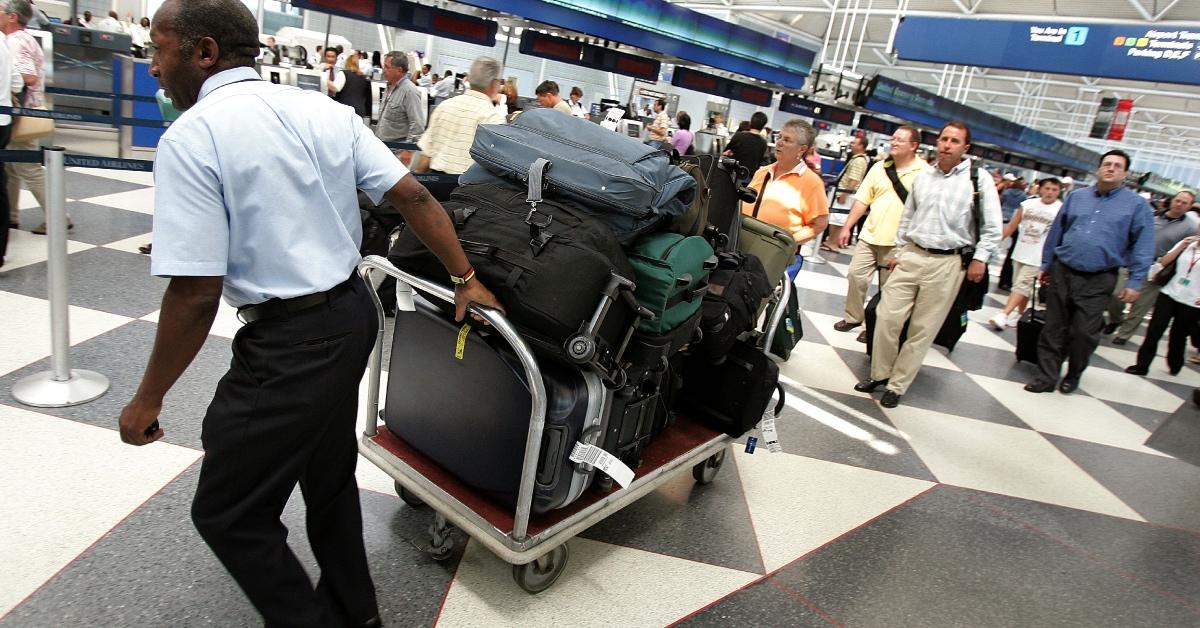 Airport Tipping Etiquette — TikTok Weighs In on When You Should Tip
The days of traveling (with luggage) at an affordable price are long gone. Despite some airlines advertising flights for as low as $39, you'll still incur those exorbitant baggage fees and even have to pay extra if you want the luxury of choosing where you get to sit. And let's not forget about tipping at the airport.
Article continues below advertisement
Article continues below advertisement
While it's customary to tip most individuals who provide a service, one TikTok video has brought into question whether those working for airport baggage are entitled to a tip. After reviewing the comments the viral video received, we're giving you the general consensus and a few suggestions on how to tip airport baggage staff should you feel the gesture is warranted.
Is tipping at the airport necessary? TikTok weighs in.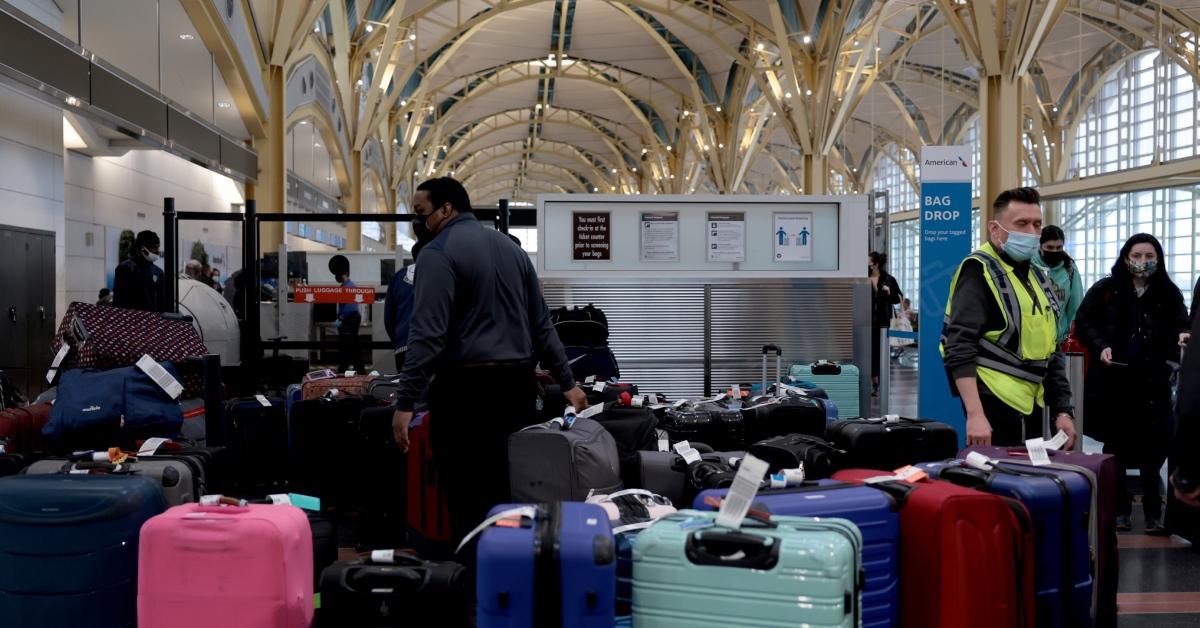 There was a time (believe it or not) when the tipping system wasn't quite so complex. You go out for a bite to eat, you tip your server who waits on you hand and foot. You visit your local nail salon for some much-needed pampering, you tip the kind lady (or gentleman) who was brave enough to tackle your pedicure.
These days, however, tipping has gotten much more confusing, perhaps because people are getting paid less and expected to work harder.
Article continues below advertisement
In Addysen Drake's TikTok video, she questioned why, after having spent $435 on her flight and baggage fees, she had to tip the baggage worker who was persistent in collecting a tip. Drake says the worker first mentioned that she could pay for her baggage with a credit card but would need to tip in cash.
After handing over her credit card (and no cash), the worker then provided her with the credit card pin pad and asked, "What would you like to leave for a tip?"
Surprised by this, Drake shared her reaction via TikTok. She also mentioned that she works in the service industry and that the baggage employee was quite rude (implying that he didn't exactly deserve a tip).
Article continues below advertisement
Article continues below advertisement
While many commenters agreed that you should tip baggage workers who help check in bags outside of the airport, it isn't customary to tip airport employees who work inside. A number of other commenters shed light on just how complicated tipping has gotten.
Article continues below advertisement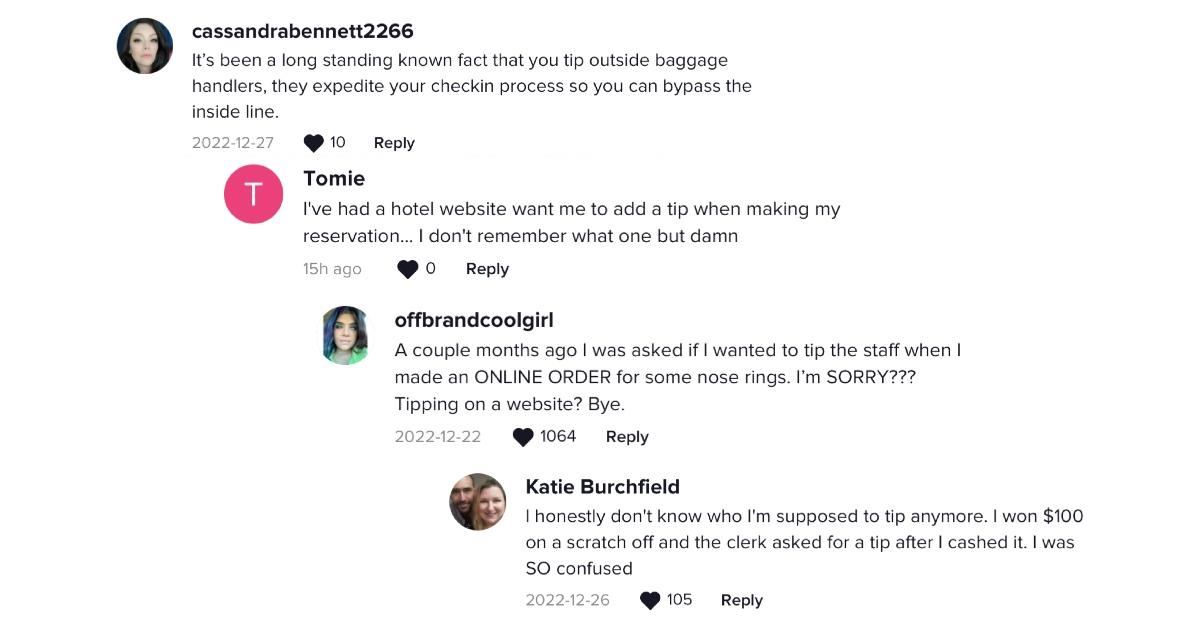 Article continues below advertisement
How much should you tip airport baggage workers?
Although airline ticket prices were up 25 percent in November 2022 and have remained quite high, tipping is still expected if you receive certain services at the airport. Yahoo! spoke with the owner of a travel agency who shared reasonable tipping amounts when traveling through an airport. If you're transported via a shuttle and have your bags loaded and unloaded, it's recommended you tip at least $2 per bag.
And if you decide to let the airport bellhop check in your bags for you before you enter the airport, consider tipping them at least $5.