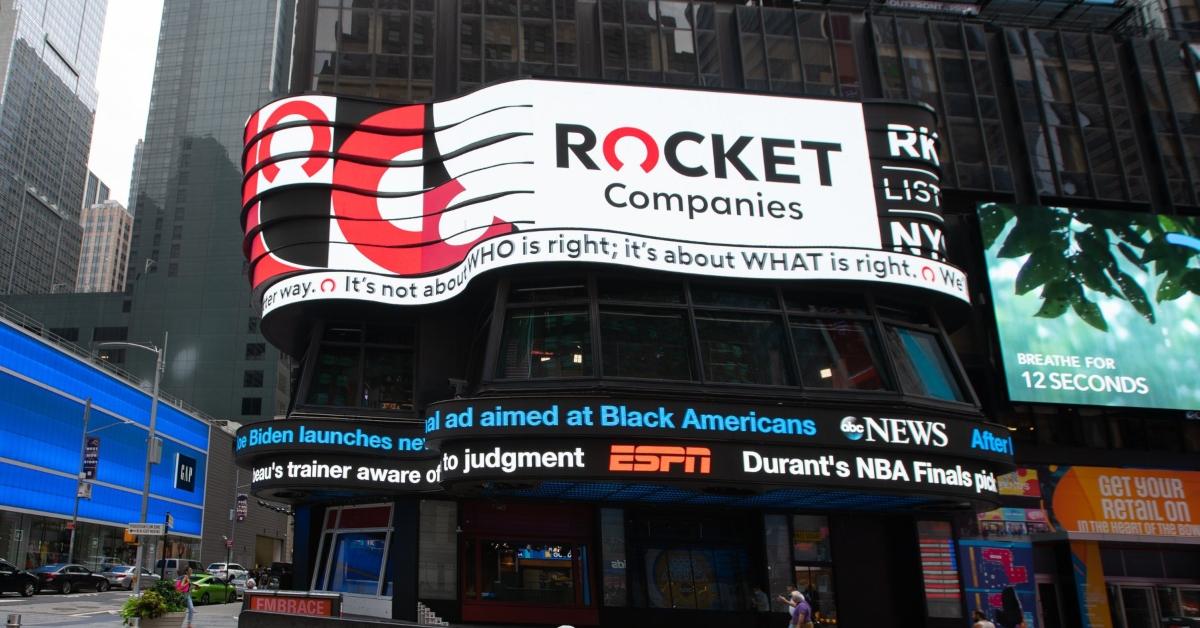 If You're Torn Between Rocket Companies and LoanDepot, Choose RKT
Rocket Companies (RKT), the largest home mortgage company in the U.S., is the parent company of Rocket Mortgage and Quicken Loans. RKT stock began trading on the NYSE in Aug. 2020. It's now trading at a 20 percent premium to its IPO price of $18. On Feb. 5, the stock rose 0.3 percent and closed at $21.63.
Article continues below advertisement
Mortgage lending peer LoanDepot is also planning to go public this week to benefit from the record-low interest rates. LoanDepot is offering 15 million shares at $21 each. Is Rocket Companies or LoanDepot a better stock to buy?
Rocket Companies focuses on mortgage lending
Founded by Dan Gilbert in 1985, Rocket Companies has grown its mortgage market share. The Detroit-based company became the U.S.'s largest residential mortgage originator in 2017, and in 2018, it surpassed Wells Fargo to become the largest U.S. mortgage lender by volume. In 2019, Rocket closed $145 billion in mortgages.
Article continues below advertisement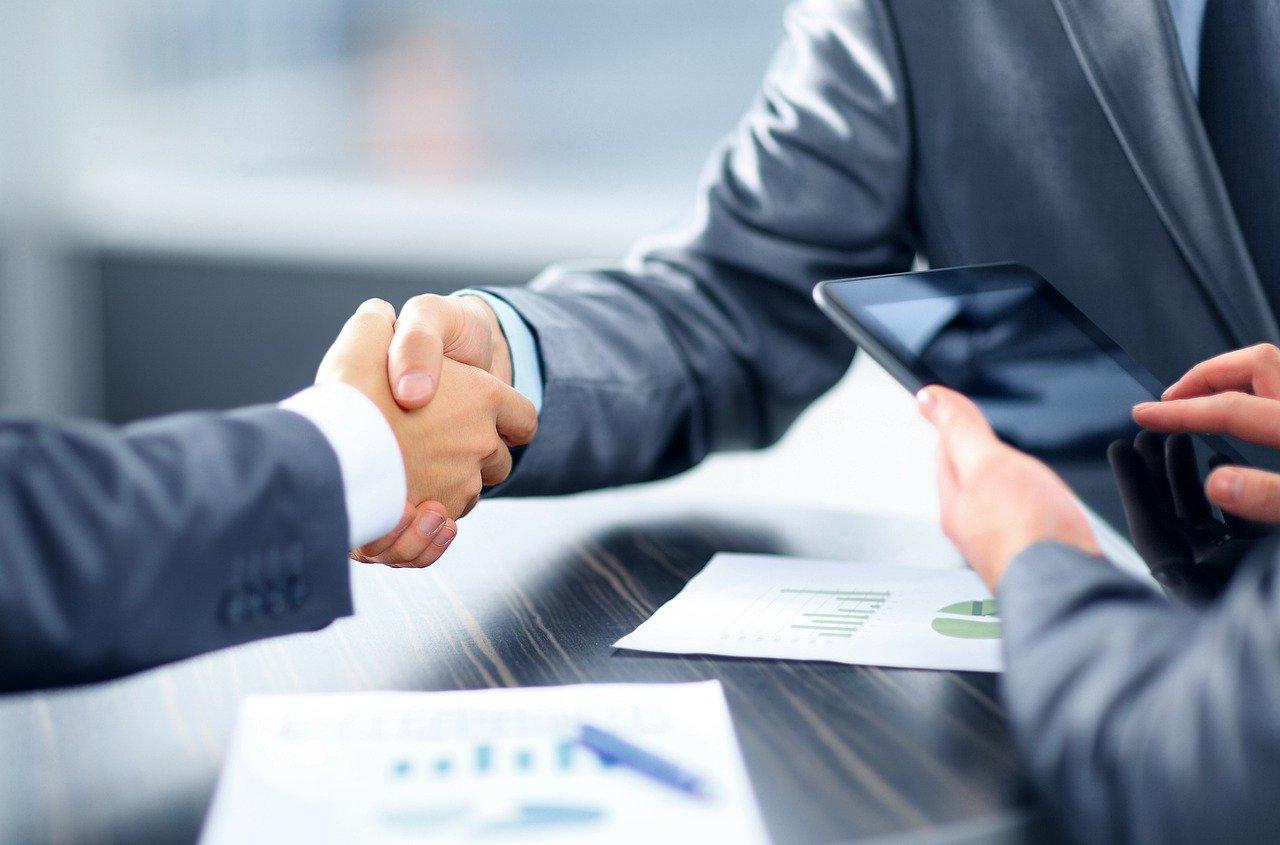 Rocket's market share increased to 8 percent at the end of the third quarter of 2020 from 5 percent in 2019. Currently, 98 percent of all home loans originated by Quicken Loans use Rocket Mortgage Technology.
Article continues below advertisement
How does Quicken Loans compare with LoanDepot?
Quicken Loans has a nationwide footprint and offers competitive rates with a fast and easy online mortgage application process. In 2020, J.D. Power ranked Quicken Loans as the best lender based on overall customer satisfaction.
Quicken Loans offers fixed-rate mortgages, FHA (Federal Housing Administration) loans, and VA jumbo loans. However, the company doesn't offer adjustable-rate mortgages or the option to meet a loan officer in person. In addition, it may not be the best option for borrowers with credit scores under 580.
Article continues below advertisement
In contrast, LoanDepot suits cash-strapped borrowers. The company offers adjustable-rate mortgages, fixed-rate mortgages, FHA loans, HARP (Home Affordable Refinance Program) loans, VA jumbo loans, and 203k loans. LoanDepot's Mello Smartloan platform aims to make the mortgage process simpler and more efficient. To get information on the annual percentage rate and fees, you need to give your personal details. You should have a credit score of about 620 for a new application.
Article continues below advertisement
Rocket Companies' Super Bowl 2021 ads
Rocket Companies aired two new commercials during Super Bowl 2021. The ads, featuring Tracy Morgan, Dave Bautista, and Liza Koshy, pushed "certainty" over "pretty sure" when it comes to purchasing a home. It's estimated that the company spent about $20 million on the two 60-second commercials.
Rocket Companies' valuation compared with LoanDepot's
Rocket Companies stock is trading at a next-12-month price-to-sales multiple of 3.2x. Meanwhile, LoanDepot is set to have a valuation of $6.5 billion after its IPO, with a price-to-sales multiple of 1.5x.
Article continues below advertisement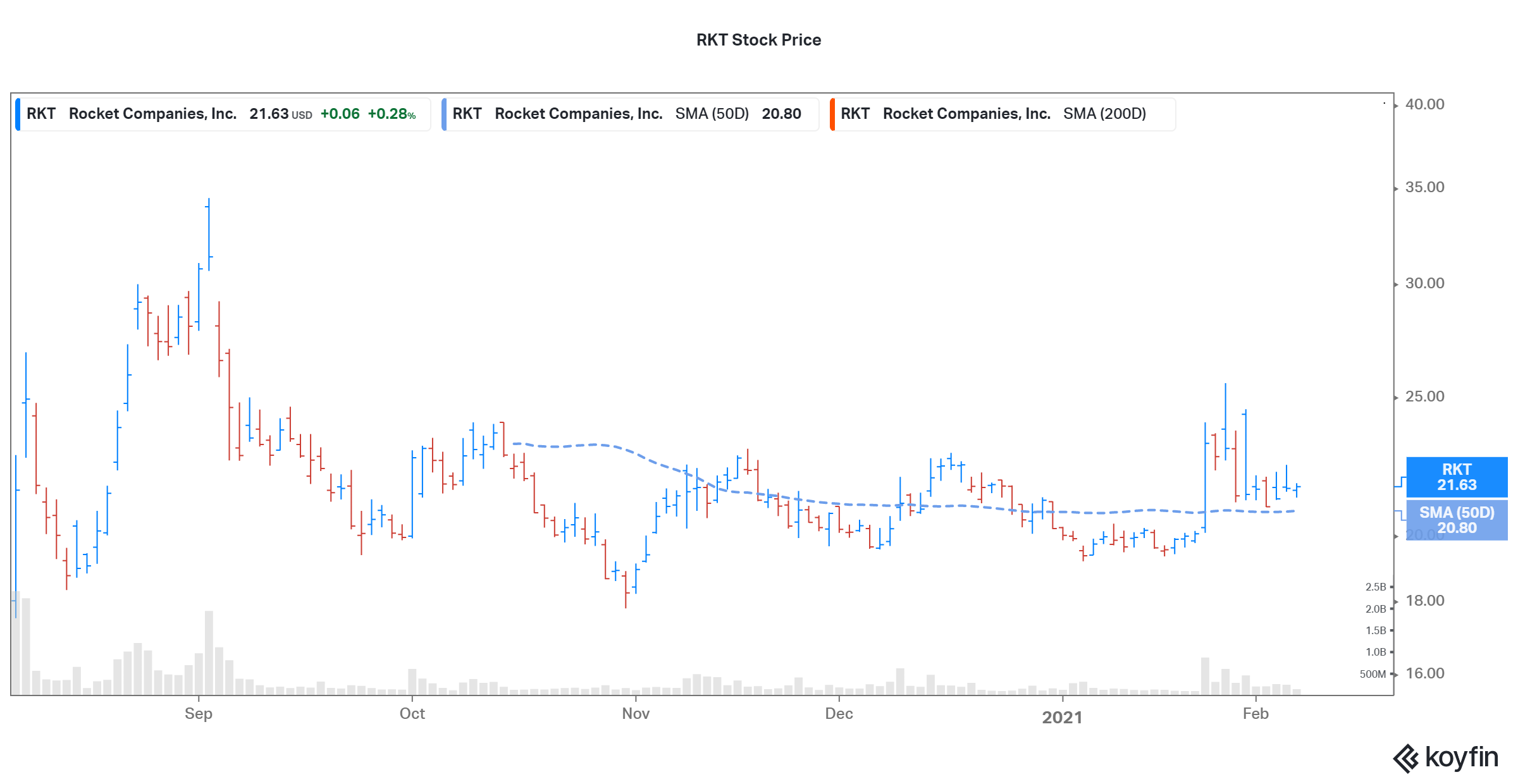 Is RKT a better stock than LoanDepot?
Although Rocket's valuation is higher than LoanDepot's, it still looks reasonable. Rocket Companies expects to capture 25 percent of the market by 2030. To gain market share, the company has been investing in its brand. In 2020, the company invested $900 million in marketing and $500 million in technology to expand its monthly loan production capacity.
In the last five years, Rocket's annual earnings have grown at a double-digit rate. Amid the low interest rates, RKT stock looks like a buy given its competitive advantage and strong cash position. The stock is currently trading above its 50-day moving average of $20.80. In contrast, LoanDepot has a high debt load because of its rapid expansion. As of September 30, LoanDepot had $637 million in cash against $7 billion in total liabilities.