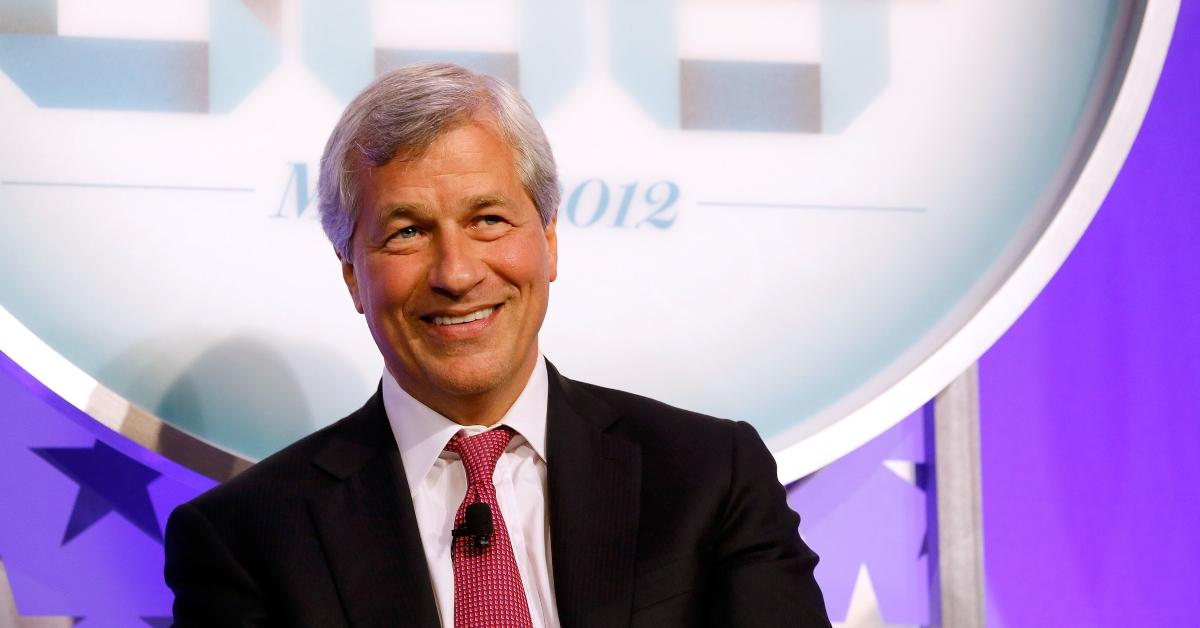 JPMorgan CEO Jamie Dimon Is Part of the Billionaires Club
By Danielle Letenyei

Apr. 14 2021, Published 2:58 p.m. ET
In January, the JPMorgan Chase & Co. board decided against giving CEO Jamie Dimon a raise from his current salary of $31.5 million. 
Article continues below advertisement
Despite the raise denial, Dimon's salary history clearly shows why he's still considered one of the richest men in banking.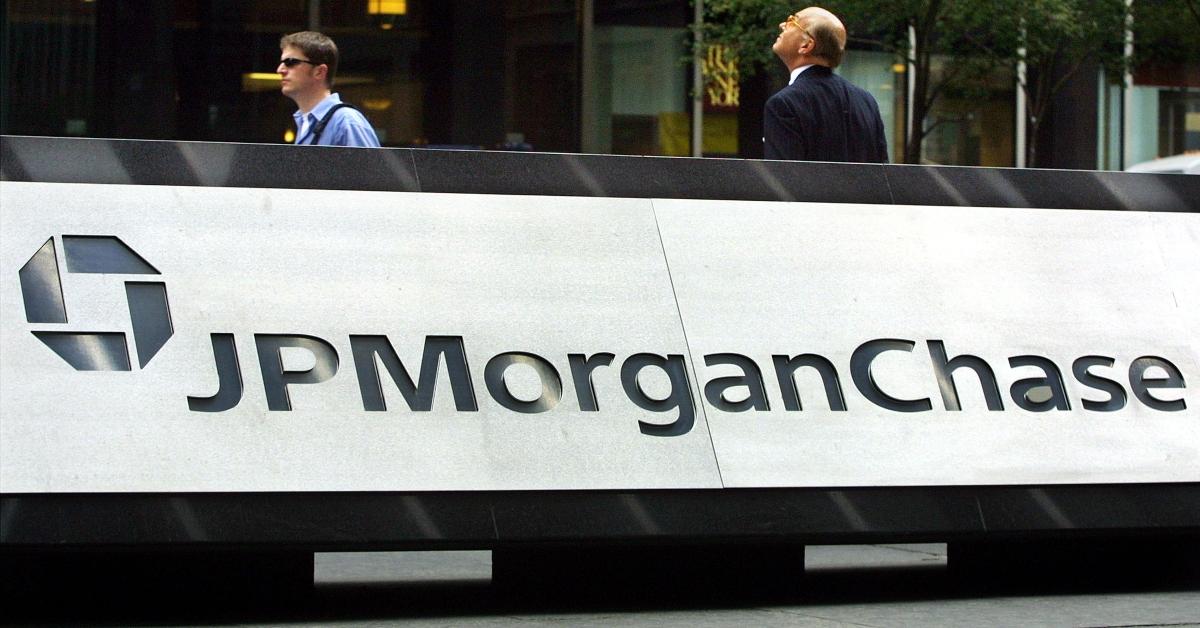 Article continues below advertisement
Jamie Dimon's net worth is $1.9 billion
Listed on the Forbes Billionaires list for 2021, Dimon's net worth is estimated at $1.9 billion. He first joined the billionaires club in 2015 with a net worth of $1.1 billion. He's one of only a few bank managers to reach that level of wealth. 
Dimon's current compensation includes an annual base salary of $1.5 million and a performance-based incentive of $30 million, which is split between $5 million in cash and $24.5 million in performance shares, according to a regulatory filing with the SEC.
Article continues below advertisement
Dimon, 65, has been with JPMorgan Chase since 2004. In 2020, he got a 1.6 percent raise in his income for his work in helping the company bring in record earnings during 2019. That year was a good one for the bank, which produced the largest profit of any bank in history at $36.4 billion. To coincide with the boost in profits, shares also climbed more than 40 percent. 
In 2020, JPMorgan's earnings took a bit of a hit. The bank's net income of $29.1 billion was down about $7.3 billion from 2019. Its return on tangible common equity at 14 percent was also down from the prior year when it was 19 percent. 
Article continues below advertisement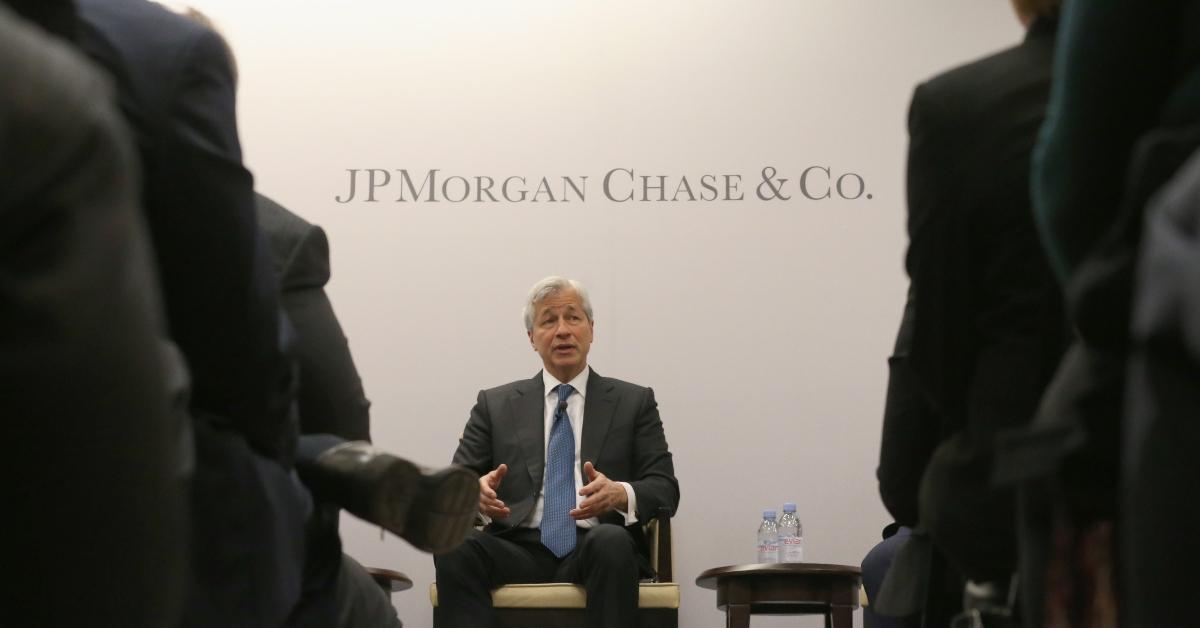 Jamie Dimon built an impressive career in finance.
Born and raised in Queens, N.Y., Dimon received his undergraduate degree from Tufts University, followed by an MBA from Harvard Business School. 
Article continues below advertisement
He started his career in finance at American Express in 1982. It was there that Dimon met his mentor Sandy Weill. He followed Weill to Travelers insurance but, soon after the company merged with Citigroup and Weill asked Dimon to resign.  
In 2000, Dimon took the reins as the CEO for Chicago-based Bank One, where he led the bank to a record profit of $3.5 billion over three years. 
Article continues below advertisement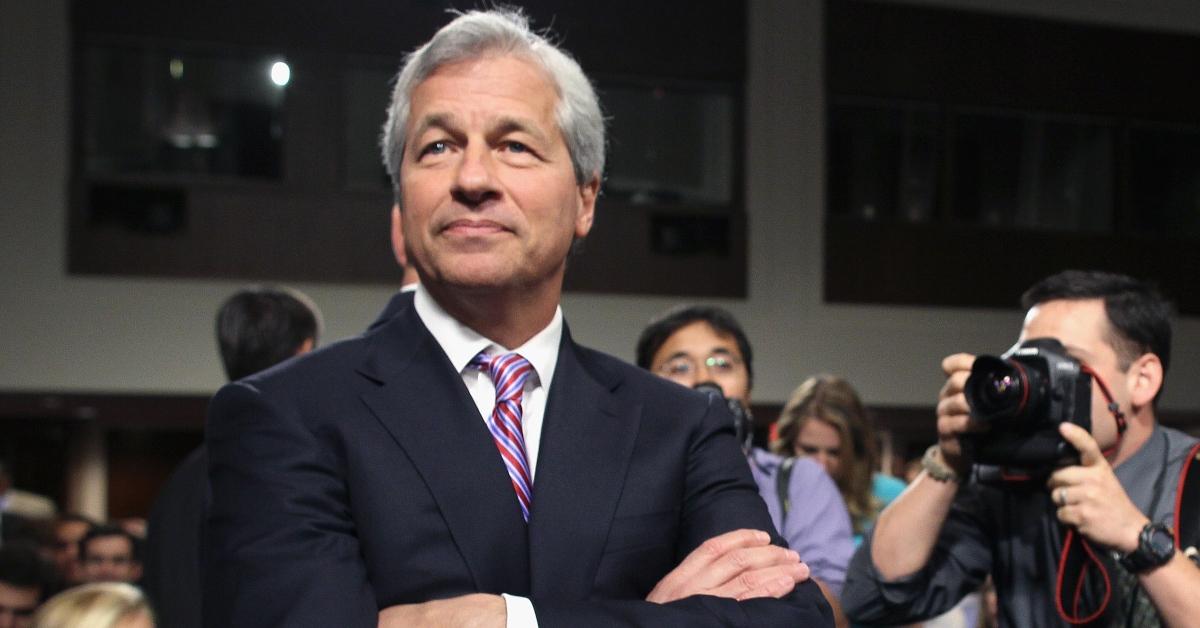 A year after JPMorgan Chase bought Bank One in 2004, Dimon was named the CEO. Under Dimon's leadership, JPMorgan Chase has become the largest lender in the U.S., surpassing Bank of America and Citigroup. 
Article continues below advertisement
Jamie Dimon has been married to his wife, Judith, for 38 years.
Dimon met his wife, Judith Kent Dimon, when the two were students at Harvard. According to a story in Money Inc., Dimon was so strapped for cash in his college days that his future wife had to pick up the tab. 
The couple married in 1983. They have three daughters—Laura, Julia, and Kara. 
Dimon spent some of his accumulated wealth on real estate. He purchased a $10 million apartment in a historic pre-war building on Fifth Avenue in New York City and an expansive 34-acre estate in Bedford, N.Y.