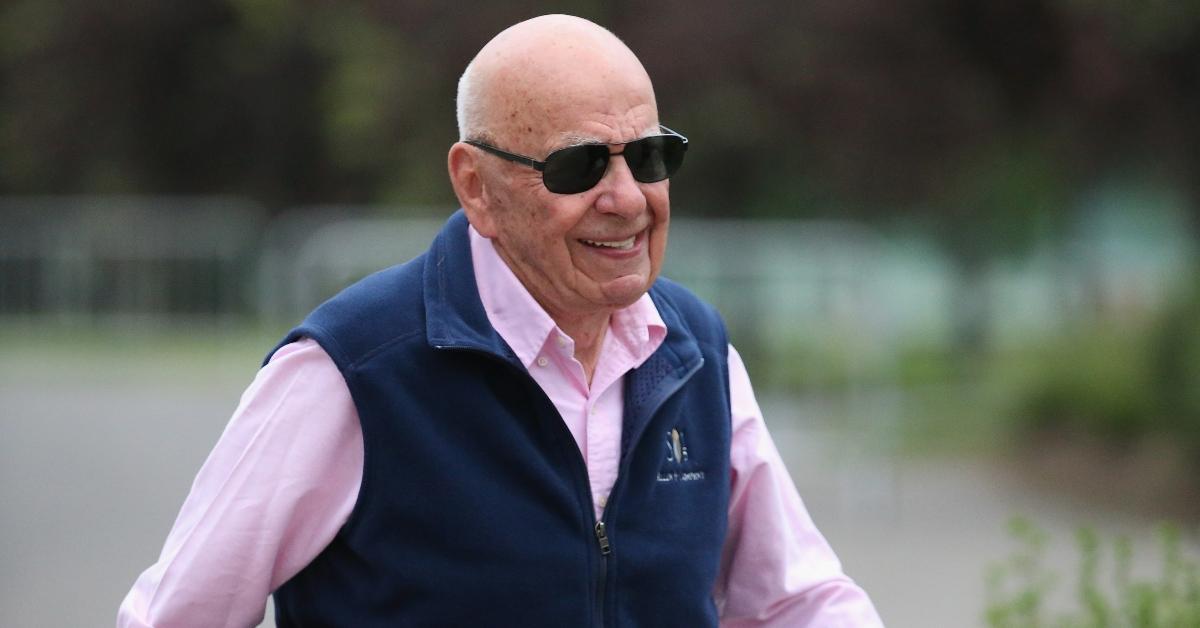 What Does Billionaire Rupert Murdoch Own? Extensive List of Media Brands
By Danielle Letenyei

Mar. 7 2022, Published 3:37 p.m. ET
The legacy of media mogul Rupert Murdoch is the topic of a documentary series that will air on the new CNN+ streaming service when it launches this spring. The six-part series, The Murdochs: Empire of Influence, will look at Murdoch's rise as a media tycoon, his influence around the world, and the succession battle between his children over control of his media empire. What does Murdoch own?
Article continues below advertisement
Murdoch's company, News Corp., owns hundreds of local, national, and international media outlets around the globe. His media empire includes the following and many more:
The Wall Street Journal

Fox Sports

Fox Network

HarperCollins publishing

New York Post

MarketWatch

Barron's

Austrailan News Channel

The Sun (British tabloid)

The Times (Britain daily newspaper)

Investor's Business Daily

Realtor.com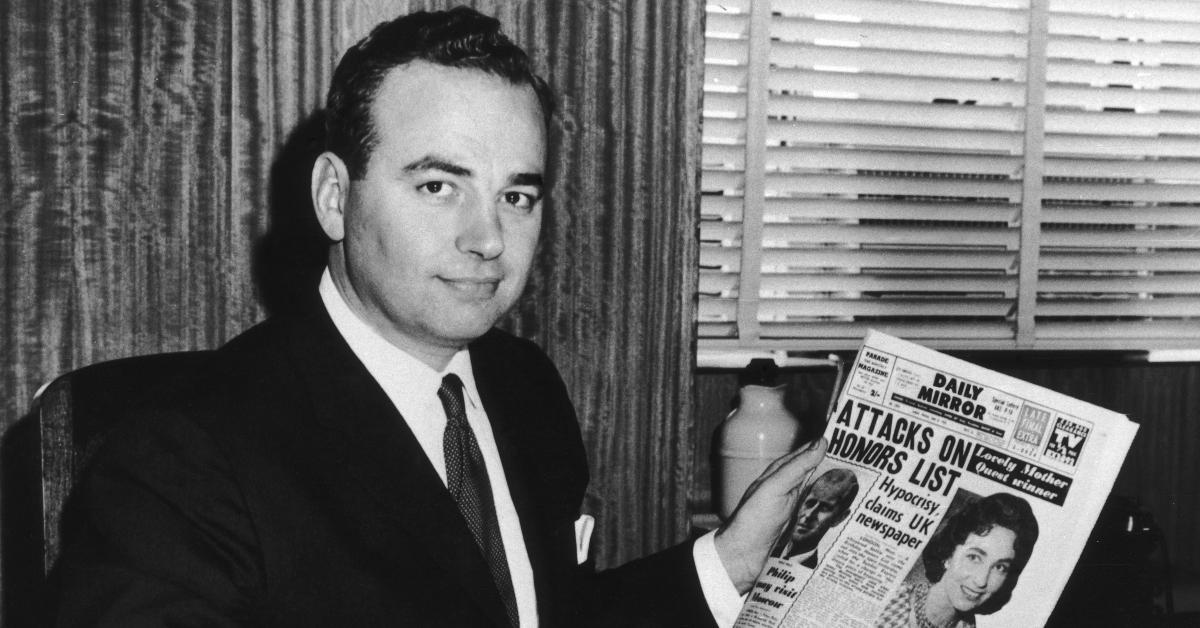 Article continues below advertisement
What is Rupert Murdoch's net worth over time?
Forbes estimates that Murdoch, 90, and his family have built a net worth over time of about $23 billion. He is listed as number 71 on the magazine's 2021 Billionaires list.
Rupert Murdoch
Chairman and CEO of News Corp.
Billionaire Rupert Murdoch is a media mogul whose empire includes Fox News, The Wall Street Journal, New York Post, and many other media outlets in television, radio, and newspapers. The story of Murdoch's rise to become one of the most influential figures in media is the focus of a six-part documentary series that will appear on CNN's new streaming service.
Age: 90
Wife: Jerry Hall, 59
Children: 6
Education: Worcester College, Oxford
Article continues below advertisement
Murdoch started his empire with one Australian daily newspaper.
Love him or hate him, Murdoch's rise to become one of the most influential media owners on the planet is impressive, especially considering he started in the business at age 22 after inheriting a daily newspaper in Australia that his father owned.
Throughout the 1950s and 1960s, Murdoch continued to buy up newspapers in Australia and New Zealand. His empire expanded into the United Kingdom with the 1969 purchase of the now-defunct News of the World, followed closely by The Sun.
Article continues below advertisement
The San Antonio Express-News was Murdoch's first purchase in the U.S. market. He bought the city newspaper in 1973 and then sold it to the Hearst Corporation in 1992. Murdoch's first major purchase in the U.S. was in 1976 when he bought the New York Post for $30.5 million. He still owns the Post.
Because of the legal requirement in the U.S. that only citizens could own U.S. television stations, Murdoch became a naturalized citizen of the country in 1985. Soon after, he bought 20th Century Fox, which eventually evolved into the Fox Broadcasting Network.
Article continues below advertisement
Murdoch launched Fox News in 1996 as a conservative alternative to news outlets such as CNN and NBC. The conservative news channel became the number one cable news station during the 2000s.
Article continues below advertisement
Murdoch was once a democratic socialist.
Although many of Murdoch's newspapers and television stations are known for their right-leaning views on the news, Murdoch leaned a little more to the left in his early years. As a student in philosophy, politics, and economics at Worcester College in Oxford, England, Murdoch was known to his fellow students as "Red Rupert." He was a member of Oxford University's Labour Party of democratic socialists, and he even reportedly had a bust of Communist Party founder Lenin in his dorm room.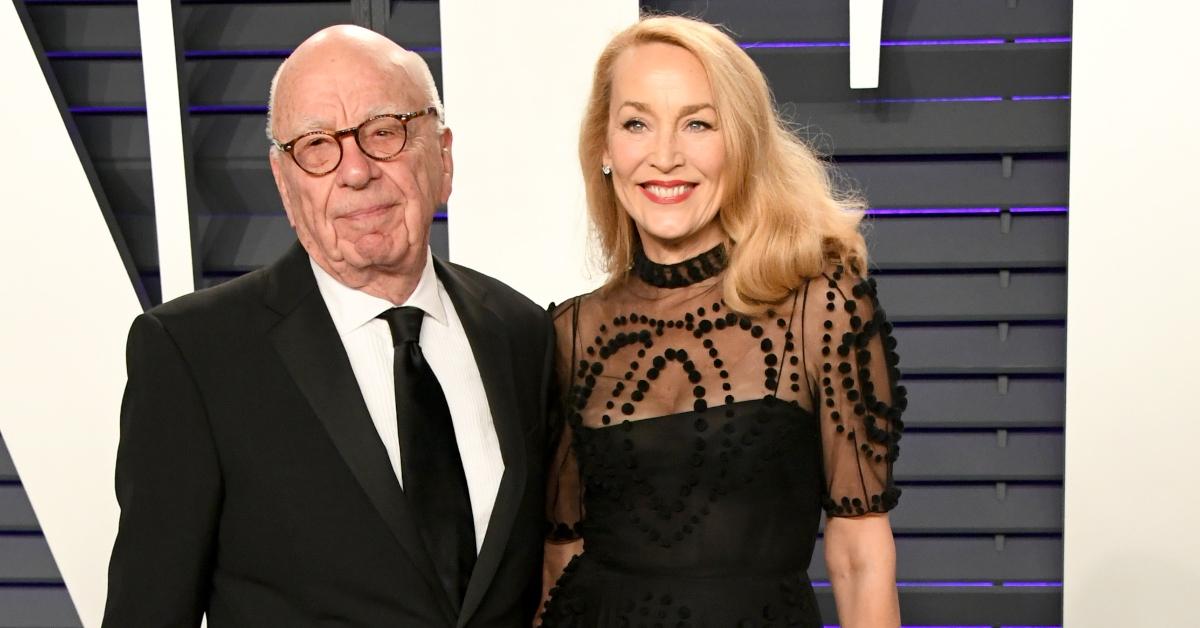 Who is Rupert Murdoch's wife?
Murdoch has been married four times and he has six children. His fourth and current wife is former model Jerry Hall. The two married in 2016, just a week before Murdoch's 85th birthday. Hall was previously involved with Rolling Stones frontman Mick Jagger, with whom she has four children.