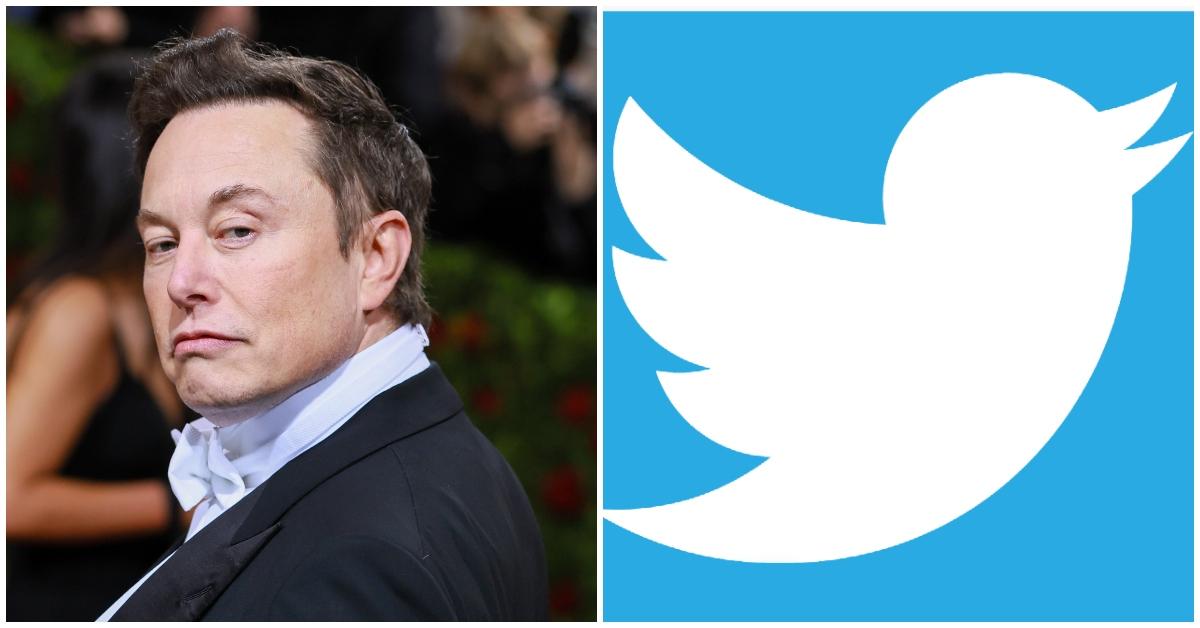 Everything That Has Happened in the Elon Musk Twitter Takeover Saga So Far
If you're confused about where things stand with Elon Musk's deal to takeover Twitter, you're likely not alone. There have been a lot of twists and turns since the Tesla billionaire became the largest private shareholder in the company and started making waves about taking the company private.
Here's a full timeline of events so far, and where the Twitter deal currently stands.
Article continues below advertisement
April 4, 2022: The world learns Elon Musk becomes Twitter's largest private shareholder.
Musk has been an avid user of the platform for several years, but in April, SEC filings revealed the South African-born entrepreneur had a significant financial interest in Twitter as well. Musk had actually started purchasing shares in January, and by April he owned a 9 percent stake in the publicly traded company.
In the weeks leading up to the announcement, Musk posted several tweets critical of Twitter policies regarding suspension or permanent bans and concerns about the algorithm's opacity.
Article continues below advertisement
April 5: Elon Musk is invited to join the Twitter board.
A day after the revelation that Musk owned more stock than any sitting board member at Twitter, there was the announcement that he had accepted an invitation to join the governing body. CEO Parag Agrawal tweeted congenially about looking forward to working with Musk, but the good vibes were short-lived. Several days later, on April 11, there was news that Musk had turned down the board position.
The reason? Joining the board would also have limited Musk to owning 14.9 percent or less of Twitter stock, a term that he apparently didn't find agreeable.
Article continues below advertisement
April 14: Elon makes a tender offer to take the company private.
Musk made a formal, unsolicited bid to purchase all outstanding shares in the company for $54.20 per share, or $43 billion total. The bid would take the public company private. The price per share was 38 percent above the trading price on April 1 and still way above the stock price on April 14 when his takeover bid was announced.
Twitter's board met later the same day to discuss whether the bid was in stockholders' best interests. The next day, we had our answer.
April 15: Twitter's board launches a poison pill defense.
The following day, the board announced its unanimous decision to adopt a limited duration shareholder rights plan, colloquially referred to as a poison pill defense. Essentially, this plan is enacted to prevent any individual or group of shareholders from acquiring a majority stake in the company by releasing new shares for all other shareholders to acquire at a significant discount. This strategy dilutes share prices, however, which harms everyone's bottom line.
Musk responded publicly and suggested that the board wasn't honoring its fiduciary obligation to act in shareholders' best interests.
Article continues below advertisement
April 20–25: Musk secures funding and Twitter acquiesces.
People who doubted Musk's seriousness changed their tunes as details about how he would fund the acquisition came into clearer focus. With the backing of several financial institutions and, as a May 4 SEC filing revealed, the likes of Larry Ellison and Saudi Arabian Prince Al Waleed bin Talal Al Saud subsequently lent their financial backing.
On April 25, just before stock market closing, Twitter announced it had accepted Musk's revised bid of $44 billion pending regulatory and shareholder approval.
Article continues below advertisement
Late April/Early May: Elon makes big waves and big plans...
With the deal seeming all but certain, Musk grew quite vocal about next steps for the company, such as making the algorithm open source and alluding to cutting jobs. He even suggested, in a now deleted tweet and poll, converting Twitter HQ into a homeless shelter.
May 10: Musk says if the takeover goes through, he would reinstate Trump's account.
While acknowledging that he currently isn't the owner of the company and therefore unable to make such decisions at the moment, Musk shared his opinion that the former president shouldn't have been permanently banned from the platform. Musk believes permanent bans shouldn't be a thing, full stop. He suggested that he would be inclined to restore Trump's account on the platform, although Trump has said he isn't interested in returning to Twitter and will stick with his own Truth Social.
Article continues below advertisement
May 11: SEC announces it's investing Musk's Twitter investment.
The first hitch in Musk's giddy-up came on May 11 when the SEC revealed it was investigating whether Musk was late in filing a public disclosure of his Twitter stake. The rules dictate shareholders have 10 days to publicly disclose when they have taken a 5 percent or more stake in a company. According to the investigation announcement, Musk's stake was at least 5 percent by March 14, which would have required an announcement no later than March 24. Musk's disclosure of his 9 percent stake didn't come until April 4 — a delay that likely saved him millions.
Article continues below advertisement
May 13: Musk presses pause on the Twitter deal.
Friday, May 13 proved unlucky for Twitter's stock price, which fell 10 percent as Musk announced he had put the deal on hold. The stated reason for this was a report indicating 5 percent or more of Twitter's daily active users are spam accounts, though he professes he's still "committed to acquisition."
Critics were skeptical, especially because this information was revealed in the company's quarterly report released on April 28. Some suggest Musk is merely looking for a way to pull out of the deal. There's a $1 billion breakup fee on the table, but a buyer can't just pay the breakup fee and walk without risking a lawsuit for breach of contract — unless there's good cause for withdrawing. It's possible Musk is trying to argue he was given fraudulent information when he struck the deal.
It could also be a strategy to get Twitter to agree to a lower price. Watch this space for more updates as they come!