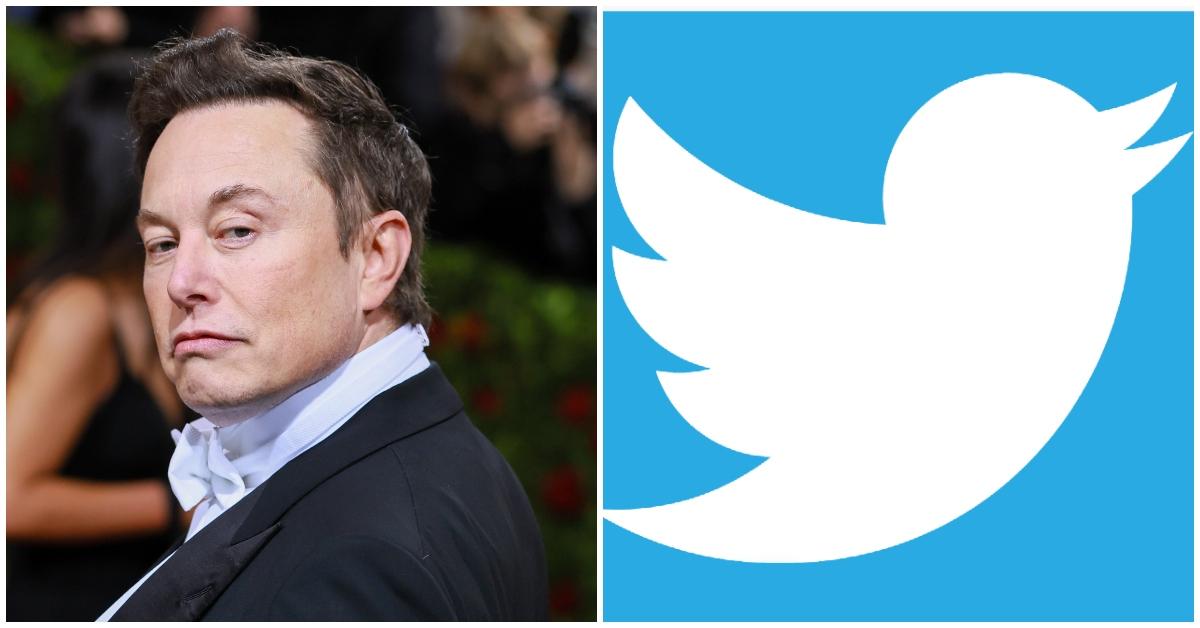 Elon Musk Officially Owns Twitter — A Complete Timeline of the Complicated Takeover
After months and months of waiting, Elon Musk is officially the owner of Twitter.
However, there have been a lot of twists and turns since the Tesla billionaire became the largest private shareholder in the company and started making waves about taking the company private.
Article continues below advertisement
Article continues below advertisement
Here's a full timeline of events so far, and what Twitter users can expect next with Musk as CEO.
April 4, 2022: The world learns Elon Musk has become Twitter's largest private shareholder
Musk has been an avid user of the platform for several years, but in April, SEC filings revealed the South African-born entrepreneur had a significant financial interest in Twitter as well. Musk had actually started purchasing shares in January, and by April, he owned a 9 percent stake in the publicly traded company. In the weeks leading up to the announcement, Musk posted several tweets critical of Twitter policies regarding suspension or permanent bans and concerns about the algorithm's opacity.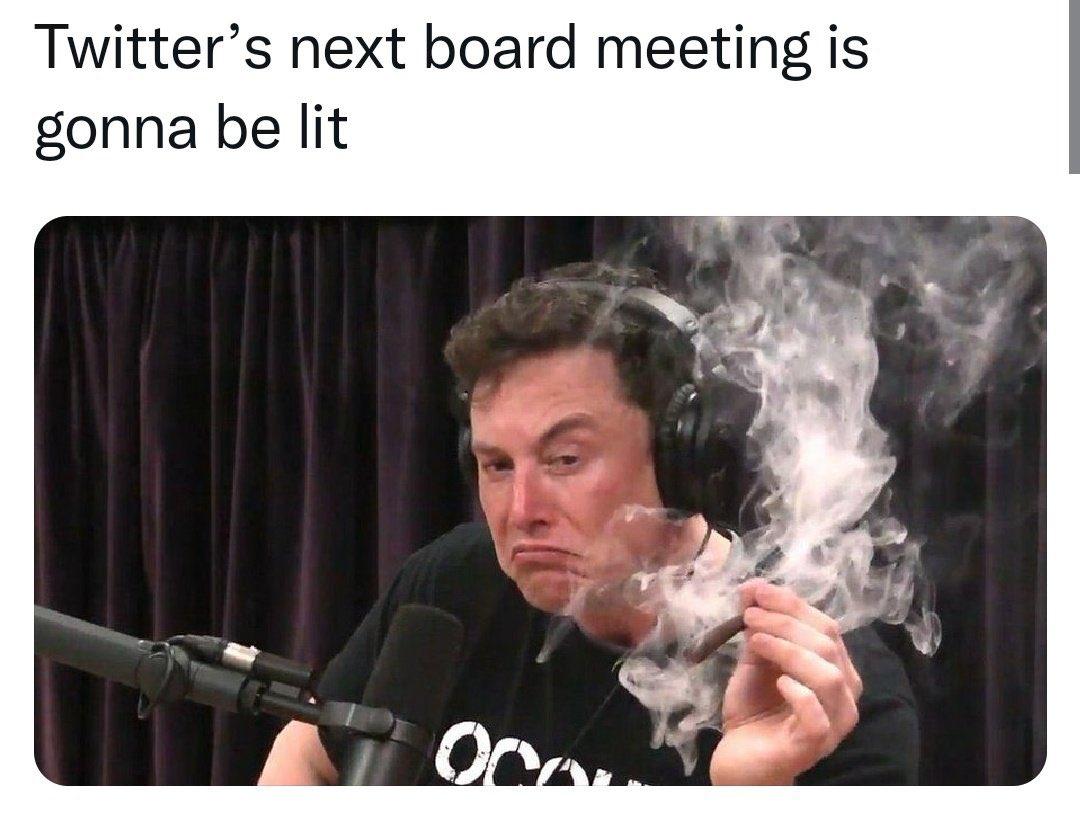 April 5: Elon Musk is invited to join the Twitter board
A day after the revelation that Musk owned more stock than any sitting board member at Twitter, it was announced that he had accepted an invitation to join the governing body. CEO Parag Agrawal tweeted congenially about looking forward to working with Musk, but the good vibes were short-lived. Several days later, on April 11, there was news that Musk had turned down the board position.
The reason? Joining the board would have limited Musk to owning 14.9 percent or less of Twitter stock, a term that he apparently didn't find agreeable.
April 14: Elon makes a tender offer to take the company private
Musk made a formal, unsolicited bid to purchase all outstanding shares in the company for $54.20 per share, or $43 billion in total. The bid would take the public company private. The price per share was 38 percent above the trading price on April 1 and still way above the stock price on April 14, when his takeover bid was announced. Twitter's board met later the same day to discuss whether the bid was in stockholders' best interest. The next day, we had our answer.
April 15: Twitter's board launches a poison pill defense
The following day, the board announced its unanimous decision to adopt a limited duration shareholder rights plan, colloquially referred to as a poison pill defense. Essentially, this plan is enacted to prevent any individual or group of shareholders from acquiring a majority stake in a company by releasing new shares for all other shareholders to acquire at a significant discount. This strategy dilutes share prices, harming everyone's bottom line.
Musk responded publicly and suggested that the board wasn't honoring its fiduciary obligation to act in shareholders' best interest.
April 20–25: Musk secures funding and Twitter acquiesces
People who doubted Musk's seriousness changed their tune as details about how he would fund the acquisition became clearer. The deal would be backed by several financial institutions and, as a May 4 SEC filing revealed, the likes of Larry Ellison and Saudi Arabia's Prince Al Waleed bin Talal Al Saud. On April 25, just before stock markets closed, Twitter announced it had accepted Musk's revised bid of $44 billion, pending regulatory and shareholder approval.
Late April/early May: Elon makes big waves and big plans
With the deal seeming all but certain, Musk grew quite vocal about the next steps for the company, such as making the algorithm open source and cutting jobs. In a now-deleted tweet and poll, he even suggested converting Twitter HQ into a homeless shelter.
May 10: Musk says if the takeover goes through, he would reinstate Trump's account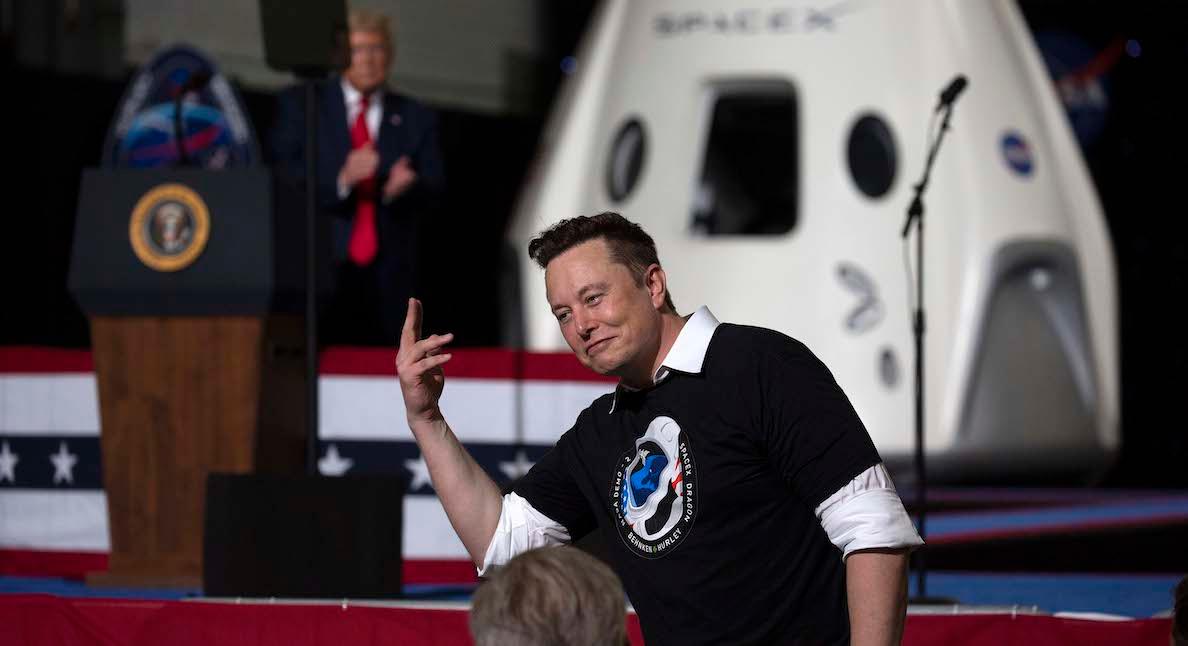 While acknowledging that he isn't currently the owner of the company and therefore unable to make owner decisions, Musk shared his opinion that the former president shouldn't have been permanently banned from the platform. Musk believes permanent bans shouldn't be a thing, full stop. He suggested that he would be inclined to restore Trump's account on the platform, although Trump has said he isn't interested in returning to Twitter and will stick with his own Truth Social.
May 11: The SEC announces it's investigating Musk's Twitter investment
The first hitch in Musk's giddy-up came on May 11 when the SEC revealed it was investigating whether he was late in filing a public disclosure of his Twitter stake. The rules dictate shareholders have 10 days to publicly disclose when they've taken a stake of 5 percent or more in a company.
According to the investigation announcement, Musk's stake was at least 5 percent by March 14, which would have required an announcement no later than March 24. However, Musk's disclosure of his 9 percent stake didn't come until April 4 — a delay that likely saved him millions.
May 13: Musk presses pause on the Twitter deal
Friday, May 13, proved unlucky for Twitter stock, which fell 10 percent as Musk announced he had put the deal on hold. The stated reason for this was a report indicating 5 percent or more of Twitter's daily active users are spam accounts, though he professes he's still "committed to acquisition."
Critics were skeptical, especially because this information was revealed in the company's quarterly report released on April 28. Some suggest Musk is merely looking for a way to pull out of the deal. There's a $1 billion breakup fee on the table, but a buyer can't just pay the breakup fee and walk without risking a lawsuit for breach of contract — unless there's good cause for withdrawing.
It's possible Musk is trying to argue he was given fraudulent information when he struck the deal, but it could also be a strategy to get Twitter to agree to a lower price.
Article continues below advertisement
Article continues below advertisement
June 21: Twitter's board recommends shareholders approve sale to Musk
According to a regulatory filing on June 21, Twitter's board recommended unanimously that shareholders approve the $44 billion sale of the company to Musk. However, some of Musk's main concerns still stand, including the number of fake accounts on the social media platform and debt financing. If the deal were to close this month, ABC News reports that investors would make a profit of $15.22 for each share of Twitter they own.
Article continues below advertisement
Article continues below advertisement
July 8: Elon moves to formally terminate the deal
In a letter from his lawyer, Musk claimed Twitter was "in material breach of multiple provisions" of their agreement and therefore he had grounds to terminate their deal without penalty. As alluded to in May, Musk's primary concern was over the number of bot accounts included in Twitter's active users. He claimed Twitter's Powers That Be had not adequately responded to requests for further information on the matter.
Article continues below advertisement
Article continues below advertisement
July 12: Twitter sues Musk for breach of contract
Surprising virtually nobody, Twitter responded days later with a lawsuit filed in a Delaware court. Despite the acrimonious relationship between the two parties, Twitter hopes the judge will remedy the dispute by forcing Musk to follow through with the sale.
On July 28, the judge presiding over the matters scheduled a trial for Oct. 17. The proceedings are expected to last five days. Though Musk's legal team requested a date in 2023, Twitter insisted the trial must conclude before the deal's Oct. 24 drop-dead date, which puts the scheduled trial pretty close to the wire.
Article continues below advertisement
Article continues below advertisement
August 30: Musk cites Twitter whistleblower as further grounds to terminate the deal
On the heels of a whistleblower report originating from Twitter's former head of cybersecurity Peiter Zatko, the Tesla CEO feels the claims provide "additional bases" for terminating the deal.
Twitter's response to Zatko's allegations is that they are "riddled with inconsistencies and inaccuracies and lack important context." Therefore, they say Musk can't lean on the unsubstantiated claims of a third party as grounds to terminate their deal.
Article continues below advertisement
Article continues below advertisement
October 4: Musk offers to buy Twitter (again) at his original price.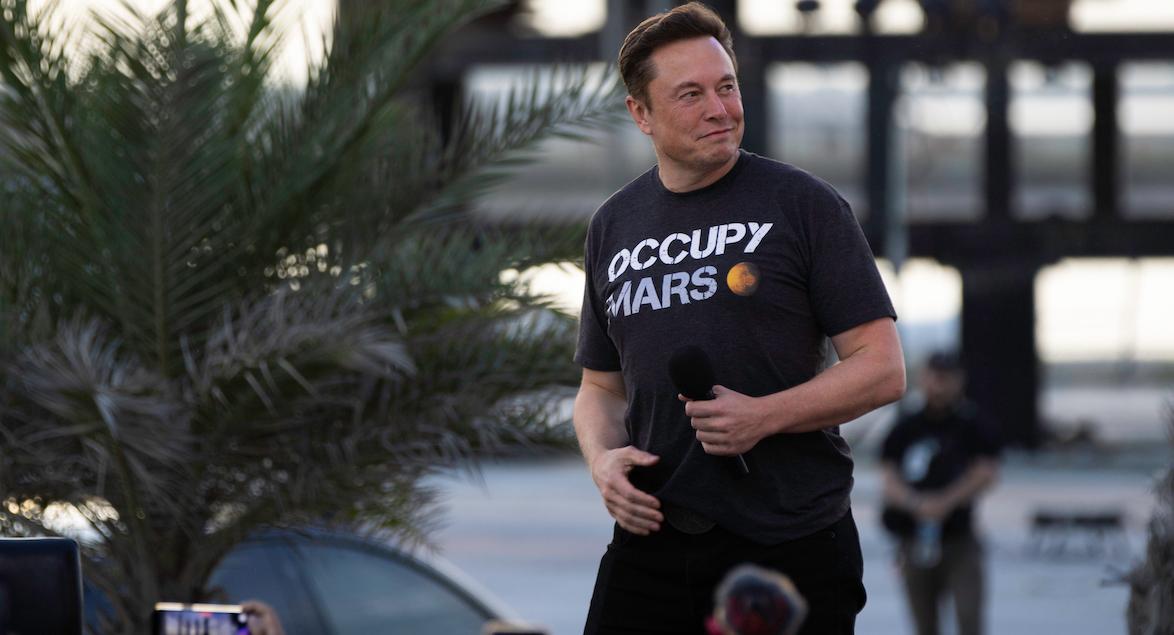 After trying to terminate the Twitter deal that began back in April, it seems Musk has had a change of heart and offered to buy the social media platform at his original offer price — $44 billion or $54.20 per share.
According to The New York Times, Twitter reiterated its intention to close the deal with the Tesla founder, avoiding a messy trial that was set to start in mid-October in Delaware Chancery Court.
Article continues below advertisement
Article continues below advertisement
October 27: Elon Musk takes control of Twitter and fires CEO, top executives.
Walking into Twitter HQ with a sink, Musk didn't waste any time after officially taking over Twitter. According to NPR, Musk fired Twitter's CEO Parag Agrawal, and the company's CFO and top lawyer.
In a message to Twitter users, Musk shared his plans for the platform, including Twitter's subscriber base and revenue.
Article continues below advertisement
Article continues below advertisement
"The reason I acquired Twitter is because it is important to the future of civilization to have a common digital town square, where a wide range of beliefs can be debated in a healthy manner, without resorting to violence," he wrote on Twitter. "That being said, Twitter obviously cannot become a free-for-all hellscape, where anything can be said with no consequence. In addition to adhering to the laws of the land, our platform must be warm and welcoming to all, where you can choose your desired experience according to your preferences, just as you can choose, for example, to see movies or play video games ranging from all ages to mature."
Article continues below advertisement
Article continues below advertisement