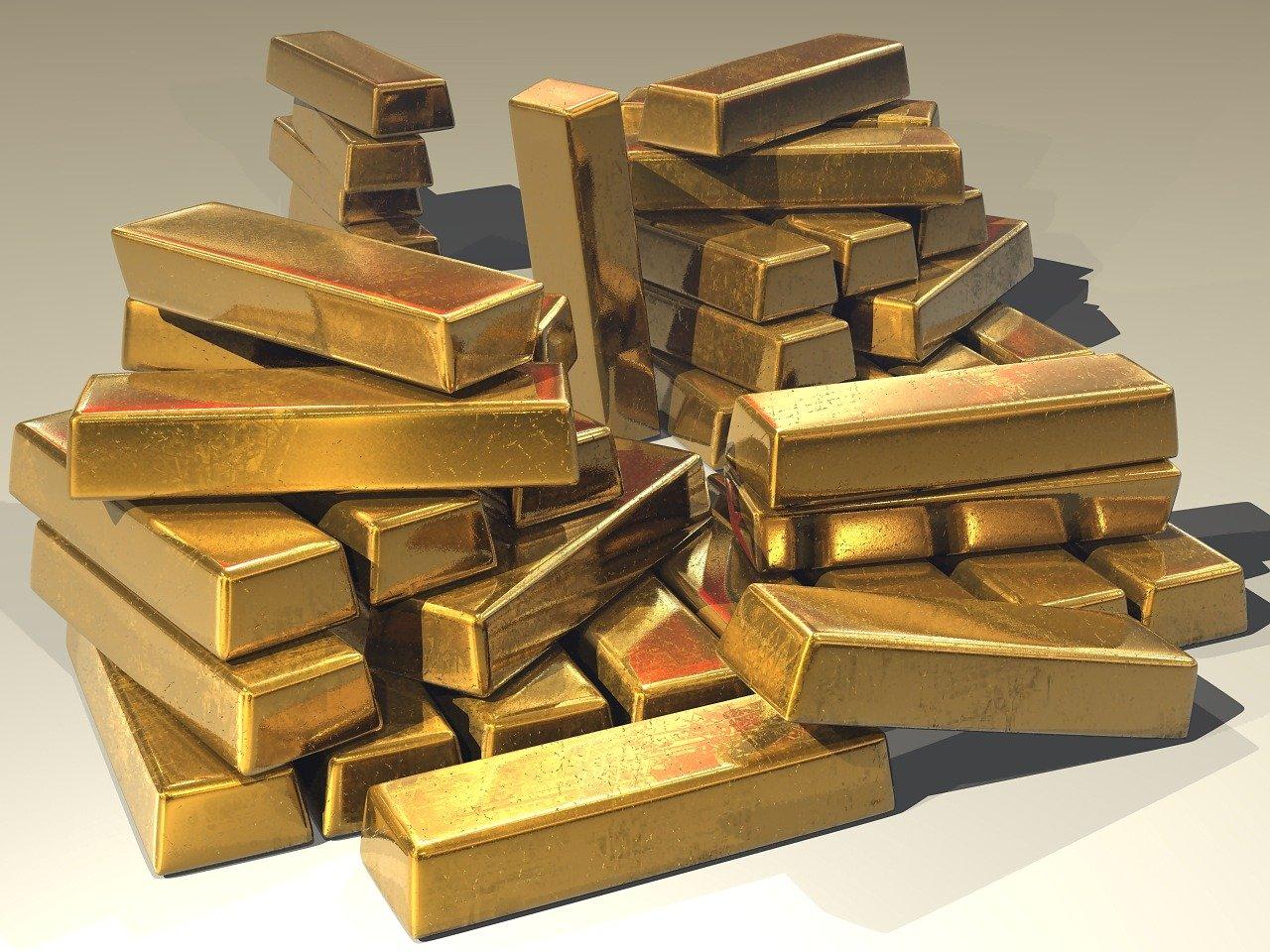 What Does Warren Buffett's Pivot to Barrick Gold Mean for Markets?
Article continues below advertisement
What is Warren Buffett's net worth?
Warren Buffett, who runs Berkshire Hathaway, is one of the most successful investors. According to Forbes, his net worth is $79.6 billion. However, Berkshire Hathaway's weak performance in 2020 is weighing down on his net worth, as is his philanthropy.
What does Warren Buffett thinks about gold?
Buffett, known for his disdain for gold, believes that gold doesn't yield anything in terms of value and can't return more than stocks in the long run. On gold, he once said, "It doesn't do anything but sit there and look at you." In a 2018 shareholder letter, he again made his dislike for gold clear. Comparing gold's return with that of equities over the last 77 years, he said, "You would now have an asset worth about $4,200, less than 1% of what would have been realized from a simple unmanaged investment in American business. The magical metal was no match for the American mettle."
Article continues below advertisement
Is Warren Buffett's Barrick Gold stake a bet on gold?
Therefore, the revelation on August 14 that Buffett's hedge fund, Berkshire Hathaway, had bought a new stake in the world's second-largest gold miner, Barrick Gold, was surprising. The stake is for 20.9 million shares and is worth $563.6 million. While this move isn't a direct investment in gold but instead in a gold mining company, it could be seen as an indirect play on gold prices. It's also possible that one of Buffett's two deputies bought Barrick Gold for the fund and this is reflecting on its overall investment philosophy.
Article continues below advertisement
Warren Buffett slashed bank holdings
Among Berkshire Hathaway's other notable second-quarter trades are its complete exit from Goldman Sachs and its slashing of stakes in JPMorgan Chase and Wells Fargo. The resulting sale of $13 billion in stocks doesn't bode well for the market, considering that Buffett is typically a strong believer in U.S. companies.
Article continues below advertisement
What is Barrick Gold's stock price today?
Gold prices have been on a tear lately. The precious metal touched a record high on pandemic uncertainty and rising geopolitical tensions, and then gave back some of those gains. Gold stocks, including Barrick, have benefited from gold's rise. Year-to-date, Barrick Gold stock has risen by 45 percent, and since hitting a low in March, by 72 percent. After the disclosure of Berkshire's stake, the stock rose 8.1 percent after hours. In premarket trading today, Barrick Gold stock was trading 10.3 percent higher as of 8:50 a.m. ET.
Article continues below advertisement
Is this a good time to buy gold stocks?
While gold has fallen since peaking, it has still returned 28 percent year-to-date. Moreover, the risks that propelled gold to record highs are still there—there's no end to the pandemic in sight, and geopolitical tensions are only rising. Central banks' monetary policy easing and the weakening U.S. dollar have only boosted gold prices further.
Whereas "bond king" Jeffrey Gundlach thinks gold prices will go much higher in the long term, there could be a short-term reversal, and we may have already seen some of that. Other market participants, including UBS, Goldman Sachs, and BofA Securities, have turned more constructive on the metal's outlook.
When gold prices go up, gold stocks—as a leveraged bet on the metal—usually amplify those gains. This year, the SPDR Gold Shares ETF, which mimics spot gold prices, has risen by 28 percent, and the VanEck Vectors Gold Miners ETF, which mimics a large-cap gold miners' index, has gained 39 percent. Major gold stocks include Barrick Gold, Newmont Mining, Kinross Gold, and Yamana Gold. If you can stomach high volatility, you could also go for small-cap gold mining stocks, which offer higher returns if gold prices rise but are also a bigger risk if gold prices fall.