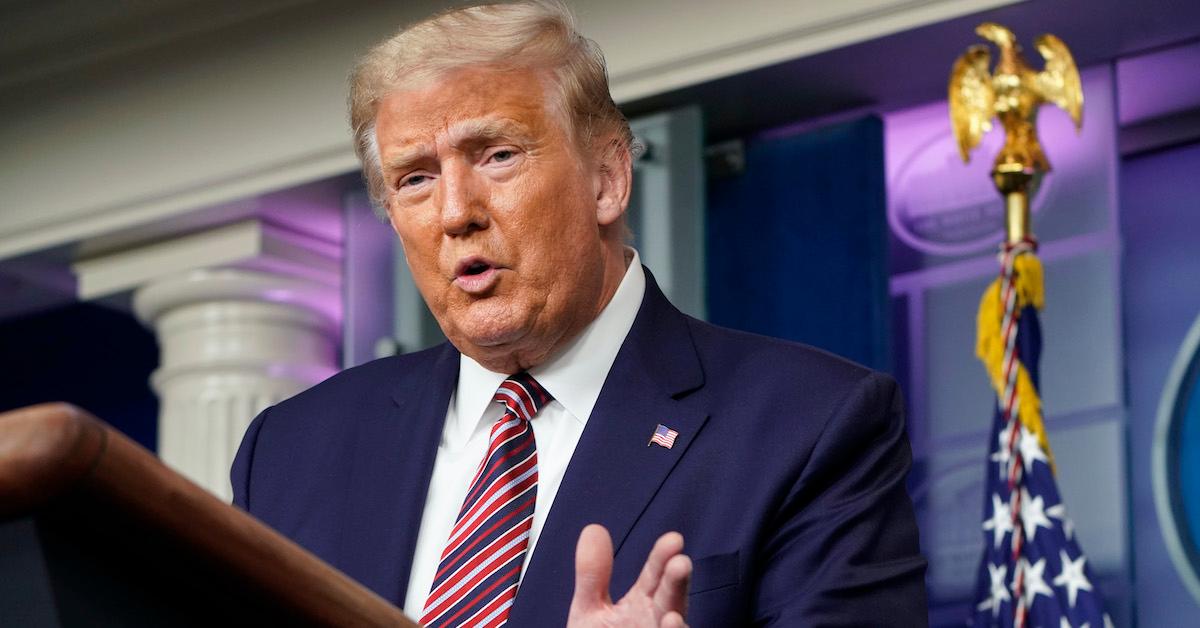 Trump Reportedly Paid $750 in Taxes His First Year in Office
By Kori Williams

Sep. 28 2020, Updated 9:44 a.m. ET
Donald Trump paid $750 in federal income tax in his presidential election year, according to The New York Times. The following year, he paid another $750 but hasn't paid any income tax for 10 of the past 15 years. 
Article continues below advertisement
Questions about Trump's taxes have been circulating since he was on the presidential campaign trail in 2015. The Times states it obtained tax documentation for Trump that spans the past 20 years. In that timeframe, he has had a number of investments and businesses that have earned him hundreds of millions of dollars.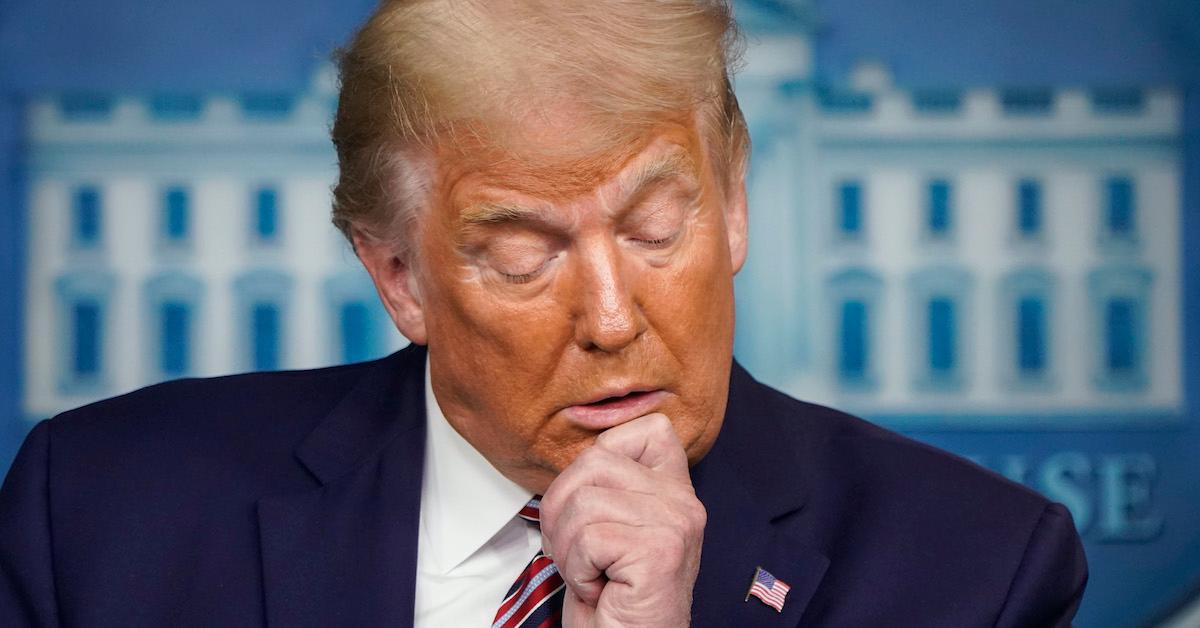 Article continues below advertisement
Why I (and probably you) paid more taxes than Donald Trump:
According to The New York Times, Trump was able to pay such a low amount because of "chronic losses that he aggressively employs to avoid paying taxes." Because he consistently reported huge losses, on paper, he had little to no income and you can't pay income taxes without income. 
Some of that loss is legitimate. For example, Trump lost close to $1 billion in the 1990s, which allowed him to avoid paying taxes for a number of years. But that changed when his income changed so much because of his involvement with The Apprentice. 
Article continues below advertisement
The Times also stated that Trump frequently used tax write-offs that are questionable. Things like hotel stays with his family or legal expenses for personal use were written off as business expenses. 
How did Trump respond to the tax allegations?
During a press briefing, Trump called The New York Times report "fake news" yesterday according to Fox News. "It's fake news, it's totally made up," he said. "I've paid a lot and I've paid a lot of state income taxes, too."
Article continues below advertisement
Alan Garten, a lawyer for the Trump Organization also says the New York Times article is false. In a statement to the Times, he says Trump "has paid tens of millions of dollars in personal taxes to the federal government, including paying millions in personal taxes since announcing his candidacy in 2015."
Article continues below advertisement
Garten also said, "Obviously this is just part of the Times' ongoing smear campaign in the run up to the election." The New York Times stated that he asked for the documents sourced in the article, but the publication wouldn't reveal the documents in order to protect their sources.
What is Donald Trump's net worth?
According to Forbes, Trump is worth $2.5 billion. Many of the properties he owns contribute to his wealth. Calling Trump "Manhattan's most famous landlord," Forbes lists a number of buildings in NYC that he either owns the least to or has some investment in. 
Article continues below advertisement
Additionally, Trump also owns property across the country. The long list of ownership includes Trump properties in various cities including Las Vegas and Washington, D.C. Trump also owns several golf courses and resorts like Mar-a-Lago.
Article continues below advertisement
For his time and appearance on the show The Apprentice, The Times states that Trump earned close to $200 million. This is, in part, because he had an arrangement with the show's producers where he was entitled to half of the show's profits. Trump earned hundreds of millions of dollars from endorsements from the show as well. 
But the Forbes article primarily points out how much Trump's net worth has dropped due to the coronavirus. While he's still a billionaire, Trump has reportedly dropped by $600 million to $2.5 billion. This makes sense considering that the hospitality industry has taken a big hit over the last year.