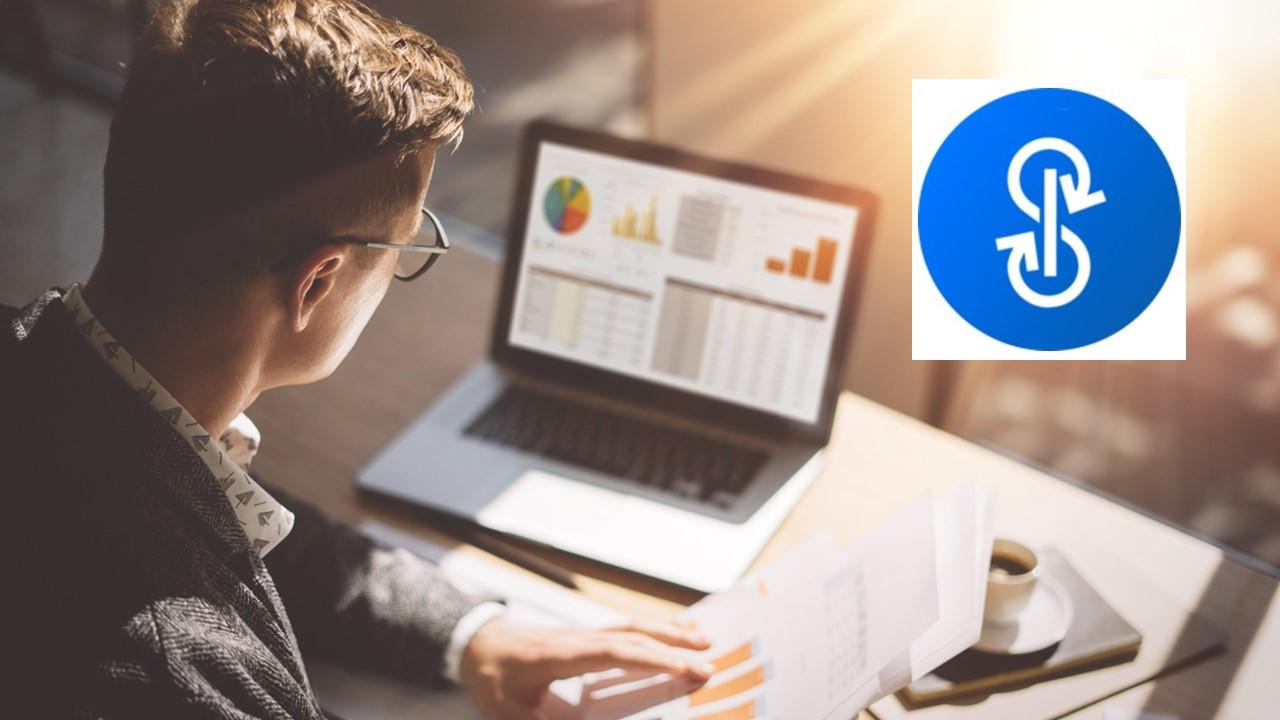 Yearn Finance (YFI) Coin Price Forecast: Is $100,000 in Sight?
By Ruchi Gupta

May. 18 2021, Published 11:47 a.m. ET
Yearn Finance (YFI) might not be popular on social media like meme crypto Dogecoin or Shiba Inu, but it could make you rich. Currently, it trades at about $70,000, which means that it costs more than Bitcoin. What's the YFI coin's price prediction and when will it reach $100,000?
Article continues below advertisement
Yearn is among the altcoins with the scantiest supply at just 36,666 tokens. It also boasts a robust community. YFI's price hit an all-time high of $93,435 on May 12. Since then, it has pulled back 25 percent from its peak, which fueled interest in its price forecast.
What is Yearn Finance?
Yearn Finance is an Ethereum blockchain-based DeFi project that enables people to make money by participating in lending and trading crypto assets. YFI is the token that powers the Yearn platform. The community uses the token to vote on changes to the platform.
Article continues below advertisement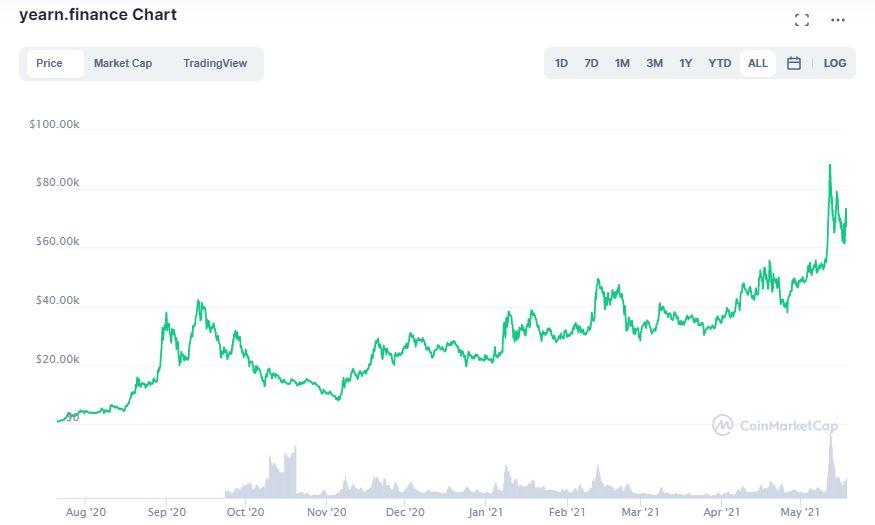 Yearn has been ranked among the fastest-growing DeFi projects. However, Yearn's multiple parts also put it among the hardest projects for beginner investors to understand. Many people wonder why the YFT coin is worth so much.
Article continues below advertisement
Is YFI's price expected to go up?
Yearn crypto has gained about 230 percent YTD and climbed 2,500 percent in the past year. Looking at these big moves, investors want to know if the crypto can continue rising. The token's limited supply amid growing demand and the team's buybacks suggests that the price might continue to rise.  
Also, while the YFI coin has had an impressive run in 2021, it's still undervalued compared to other blue-chip DeFi tokens. For example, MKR and AAVE tokens are up 700 percent and 600 percent YTD, compared to YFI's 230 percent. UNI and SUSHI coins are each up more than 500 percent YTD. 
Article continues below advertisement
YFI has more room to run to catch up with its peers. Investors hunting for bargain opportunities will find YFI to be an attractive bet now and push up the price. 
Article continues below advertisement
Yearn Finance (YFI) price prediction
Seeing how people have made money with YFI, many investors want to know the crypto's price outlook. According to WalletInvestor estimates, the YFI price will reach $115,128 in a year and $322,459 in five years. 
Long Forecast predicts that the token will surpass $85,500 in July 2021, which suggests a 75 percent upside to the current price. The long-term price prediction shows that YFI will reach $387,728 in 2025, which implies a 690 percent upside potential.
Article continues below advertisement
According to Digital Coin Price, Yearn crypto will close 2021 above $114,600, which represents a 64 percent upside. Digital Coin Price sees the crypto continuing to climb, topping $139,800 in 2022, and rising to $230,000 in 2025, which suggests a 230 percent upside. 
When will Yearn crypto reach $100,000?
The Yearn Finance community wants to see YFI's price reach $100,000. For the token to reach that milestone, it will need to rise 43 percent from its current level. The crypto has gained 50 percent in the past month. If it maintains that speed, it could reach $100,000 before the end of 2021.
Article continues below advertisement
Is Yearn Finance a good investment?
The Yearn Finance platform continues to grow, which is evident in the soaring collateral that recently surpassed $4.4 billion. The value of assets locked on the platform doubled in space of just one month.  
The expanding adoption of the project is increasing the demand for its governance token YFI. Also, the token's small supply bodes well for its price appreciation. There are less than 40,000 YFI tokens in circulation, while cryptocurrencies like Dogecoin have an unlimited supply. 
Article continues below advertisement
In addition to the already tiny supply, Yearn buys back some YFI tokens. The buybacks further reduce the token's supply, which allows its value to appreciate due to scarcity.
How to buy Yearn Finance crypto
YFI is among the most widely supported cryptocurrencies. You can buy Yearn crypto on major exchanges like Coinbase, Binance, Huobi, and Kraken. Those looking to purchase the token with fiat money have many options. Currencies like the dollar, euro, and British pound are supported by the exchanges offering YFI.