'Everydays: the First 5000 Days' Made Mike Winkelmann Very Rich
Mike Winkelmann is one of the most prominent and wealthiest crypto artists in the world. His work has been sold for tens of millions of dollars.
Whether it be a Rembrandt or a Picasso, famous works of art can easily sell for astronomical amounts of money. However, few would have guessed that crypto art would sell for tens of millions of dollars as well.
Mike Winkelmann, also known by his crypto artist pseudonym Beeple, has quickly become one of the richest artists in the world right now and he has a net worth to prove it.
Article continues below advertisement
Article continues below advertisement
In March 2021, a collection of his crypto art made the news when it sold for a staggering $60.3 million at auction. While Winkelmann's fame has only recently hit a feverish pitch thanks to the explosion of interest in crypto art, he had already made a name for himself in the crypto and non-fungible token (NFT) world. After all of these years of selling crypto art, exactly how much is Winkelmann's worth?
Mike Winkelmann, commonly known as "Beeple," is best known for creating Everydays: the First 5000 Days. His work has led him to become widely recognized and land gigs involving major names including Madonna, Justin Bieber, Katy Perry, and even Louis Vuitton.
Birthdate: June 20, 1981
Birthplace: Fond du Lac, Wisconsin
Education: Graduated from Purdue University in West Lafayette, Ind.
Spouse: Jennifer Winkelmann
Kids: 2
Article continues below advertisement
How much money has Mike Winkelmann made?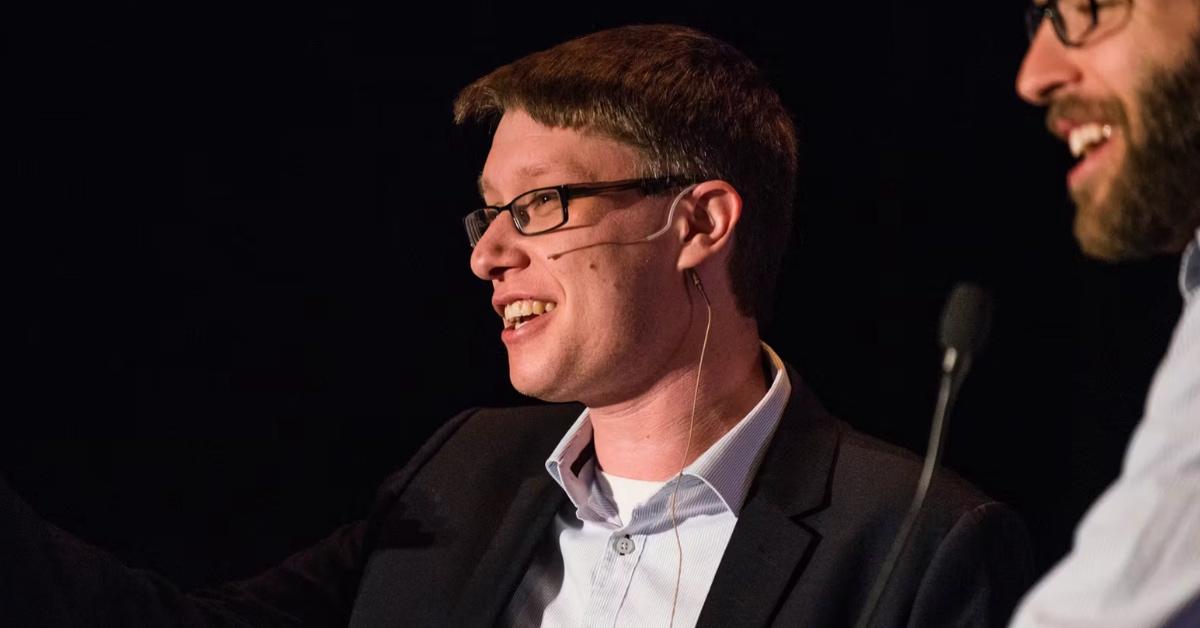 Since selling Everydays: the First 5000 Days for $70 million in 2021, Winkelmann has struck luck with all of his other pieces of artwork. And even before then, Winkelmann was already a millionaire. Prior to another collection that sold for $60.3 million, Winkelmann made $6.6 million via an online cryptocurrency marketplace called Nifty Gateway.
Previously, it isn't known exactly how much Beeple was making. Thanks to Christie's auction and the other sales he's collected on, we know Winkelmann's net worth is around $50 million or possibly more. Most of his net worth was also made in the past three years as the demand and prices for crypto art continued to skyrocket.
Article continues below advertisement
Article continues below advertisement
In February 2023, Winkelmann released Beeple: Everydays, the First 5000 Days, a book depicting some of his most widely recognized artwork. Then, in March, the artist announced via Instagram that he would be opening an art studio in Charleston, S.C. The Beeple Studio grand opening was held on March 11, 2023. Winkelmann will use the 50,000-square-foot-studio to make art and possibly hold events.
Article continues below advertisement
Who is Mike Winkelmann?
Winkelman is a graphic designer from South Carolina. He has been producing a wide range of digital media, including short films, animated clips, and various other works of art. According to his website, his earliest projects date back to 2007 when he first posted his work online under the nickname Beeple.
Article continues below advertisement
Since then, Winkelmann dedicated himself to posting one new piece of art every day online. He called it the "everyday project." By the time Winkelmann finished the project, he had produced over 5,000 pieces of art, which would be later sold together in a collection called Everydays: The First 5,000 Days.
Article continues below advertisement
Although Winkelmann didn't become famous overnight, his popularity grew steadily thanks to his consistent output. As the popularity of crypto art and NFTs continued to skyrocket, Winkelmann ended up becoming the premier crypto artist out there. Here's a look at some of his more recent artwork.
Article continues below advertisement
Article continues below advertisement
Details on Mike Winkelmann's NFT art sale at Christie's.
While most pieces of crypto art are sold via NFT marketplaces, like OpenSea, one of Winkelmann's collections sold at the prestigious Christie's Auction House for a record-breaking $60.3 million or $69.3 million if you include auction fees. Not only was this the largest digital art sale in history, but it was also the third-largest art sale of any artist currently living.
Article continues below advertisement
It's also a big deal for the traditional art world, which might be more willing to embrace crypto art and NFTs in the future due to this success. This was also the first time for Christie's Auction House, which had never sold a piece of digital art before. Overall, the NFT crypto market is skyrocketing. According to the NFT Report, NFT sales broke $250 million back in 2020, with a sizeable portion of that being strictly crypto art.