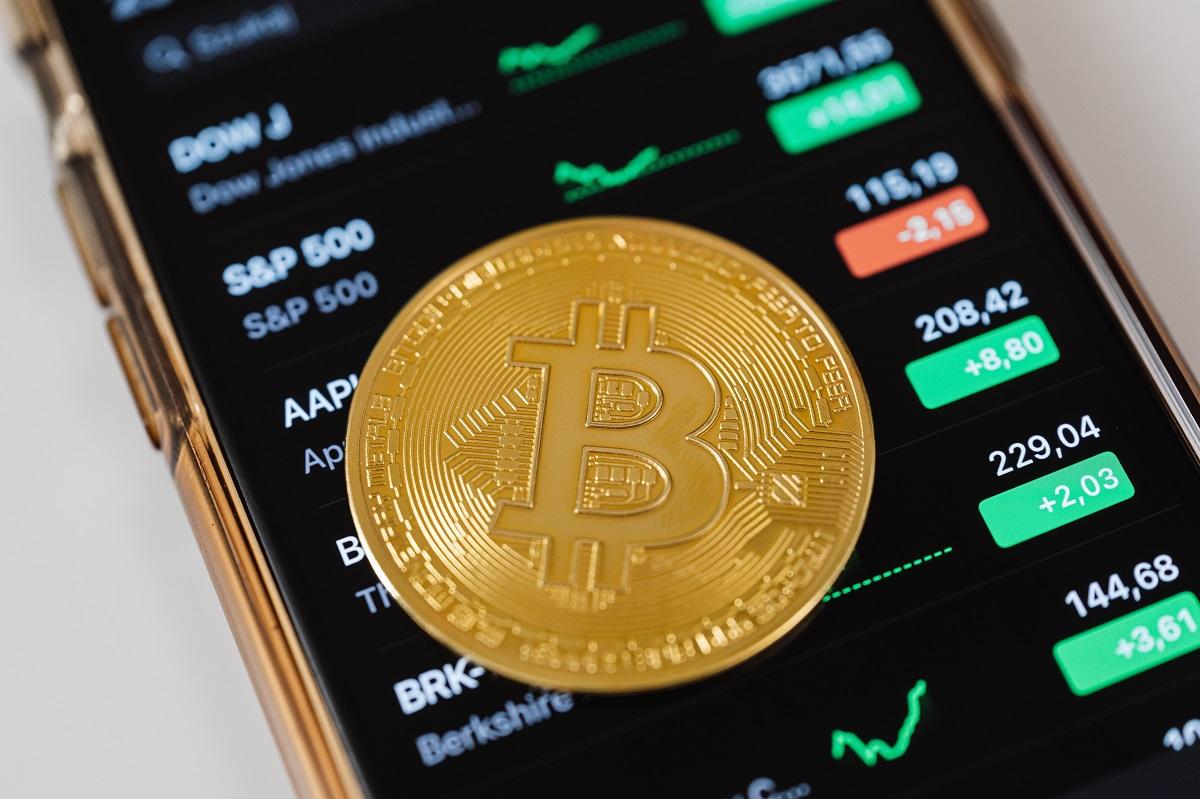 Why Wrapped Bitcoin's (WBTC) Price Is Going Up
Wrapped Bitcoin (WBTC) is getting plenty of attention now as the real Bitcoin rebounds from the recent crypto meltdown. What is the WBTC price prediction and when will it reach $100,000?
Article continues below advertisement
WBTC's price has jumped 30 percent since January to trade above $36,000. The altcoin reached an all-time high of about $65,000 in April 2021. Since then, it has retreated 40 percent from that peak. If those numbers look similar to what you have seen on Bitcoin (BTC), it's because the two are closely related.
What is Wrapped Bitcoin and how does it work?
Wrapped Bitcoin (WBTC) is the cryptocurrency that represents the original Bitcoin on the Ethereum blockchain. The altcoin is maintained by WBTC DAO, which is a group of more than 30 members.
Article continues below advertisement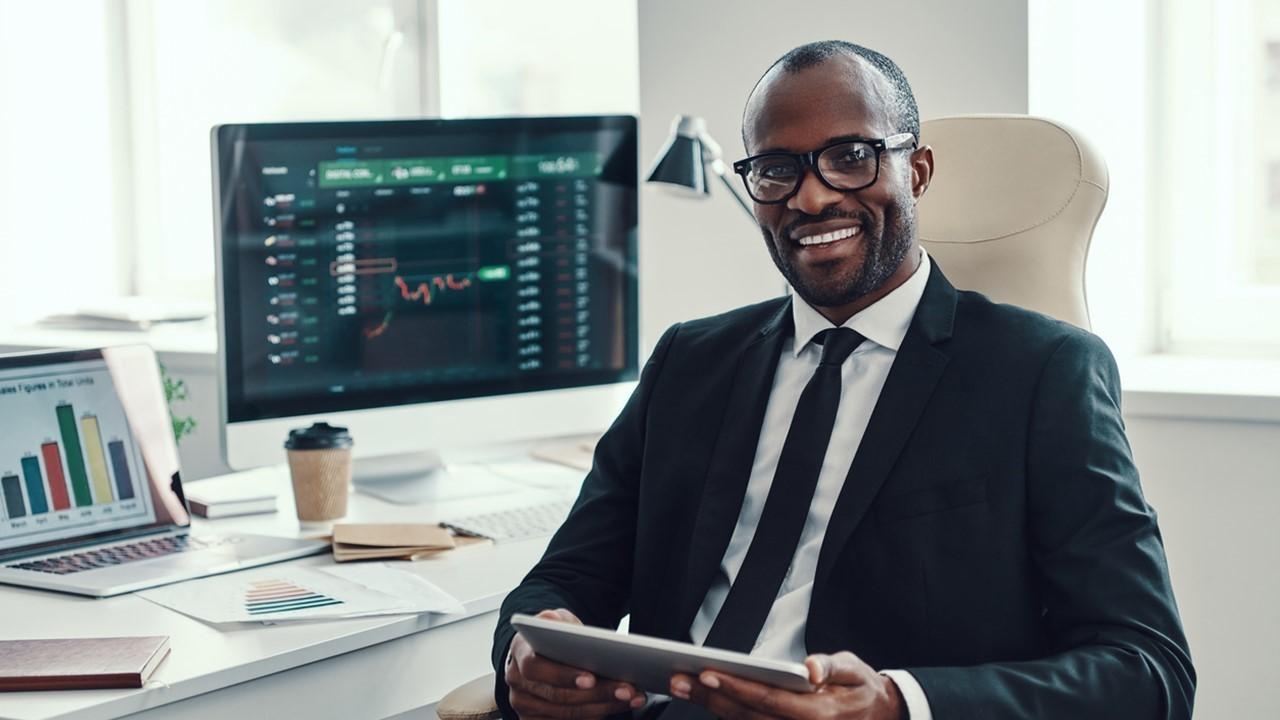 The goal of WBTC altcoin is to enable Bitcoin investors to participate in the Ethereum economy. Ethereum is the blockchain that hosts most DeFi apps and it offers a broad range of investment opportunities that aren't available on Bitcoin's native platform. For example, people can make profits by participating in cryptocurrency borrowing, lending, and staking with DeFi apps on Ethereum.
Article continues below advertisement
With WBTC, it's easy for Bitcoin holders to access these opportunities. You can convert 1 Bitcoin to 1 WBTC to participate in the Ethereum ecosystem. If you want to get out, you can convert your WBTC holding back to BTC.
There are other Bitcoin representative altcoins on Ethereum besides Wrapped Bitcoin. However, WBTC is the dominant altcoin. Some 1.3 percent of Bitcoins in circulation have been wrapped into Ethereum tokens. WBTC represents 80 percent of the wrapped BTC.
Article continues below advertisement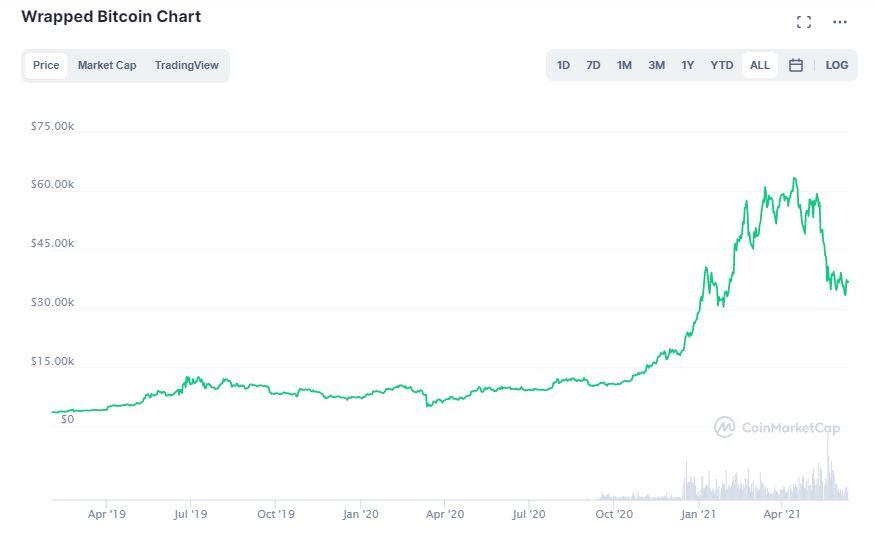 Why Wrapped Bitcoin's price is going up
Wrapped Bitcoin's value tracks Bitcoin's price. Therefore, WBTC goes up along with the flagship cryptocurrency. Bitcoin has rebounded sharply from the May lows it fell into after Tesla stopped accepting as payment and China banned banks from trading it.
Article continues below advertisement
The launch of the Bitcoin Mining Council has also bolstered investor confidence in the crypto. The council is expected to blunt criticism of Bitcoin's environmental profile, which led to the recent crypto meltdown. Critics blame Bitcoin for encouraging the use of fossil fuels, which are bad for the environment, because its operations consume too much electricity.
Article continues below advertisement
Is WBTC expected to go up
Bitcoin price predictions show that it will continue to rise, which means that WBTC's price is expected to go up as well. Milestones like Bitcoin becoming a legal tender in El Salvador and the Bitcoin Mining Council launch bode well for BTC and WBTC price prospects.
Article continues below advertisement
In addition to making Bitcoin an official currency, El Salvador is also investing in the crypto's mining infrastructure and encouraging investing in it. For example, El Salvador will offer citizenship to foreigners who prove they have invested in at least three Bitcoins. This is a potential catalyst for Bitcoin and WBTC prices to rise more.
WBTC's price prediction in 2021 and its $100,000 milestone
Investors want to know Wrapped Bitcoin's price prospects that Bitcoin bulls set up to tackle the crypto's climate concerns. According to WalletInvestor, WBTC's price will reach $95,550 a year from now, which suggests a 160 percent upside potential to the current price. For the long-term, WalletInvestor sees WBTC hitting $330,000 in five years, which implies a nearly 790 percent upside.
Article continues below advertisement
Wrapped Bitcoin's price prediction is also bullish at Digital Coin Price, where it forecasts the altcoin to close 2021 at $49,000, which represents a nearly 40 percent upside potential. Digital Coin Price projects the Bitcoin representative token to top $70,000 in 2022, continue rising to reach $100,000 in 2024, and cross $120,000 in 2025.
Wrapped Bitcoin versus Bitcoin
WBTC is an altcoin designed to coexist with Bitcoin, not crush it. They carry the same value, but sometimes there's a slight variation. There are 18.7 billion Bitcoins in circulation, which represent 89 percent of the crypto's maximum supply of 21 million coins.
Article continues below advertisement
Best way to buy Wrapped Bitcoin token
Wrapped Bitcoin has paid off well for investors since its debut in 2019. It boasts a lifetime returns of 1,000 percent, which makes it one of the best-performing altcoins in 2021.
WBTC is widely supported similar to Bitcoin, which it represents. You can buy WBTC on crypto exchanges like Coinbase, Binance, Huobi, FTX, KuCoin, and Bittrex. If you have capital in the U.S. dollar, the best places to buy the token are Coinbase, Bitfinex, and FTX. If you're looking to convert Bitcoin or Ethereum to WBTC, the best places for that are Binance and Huobi.