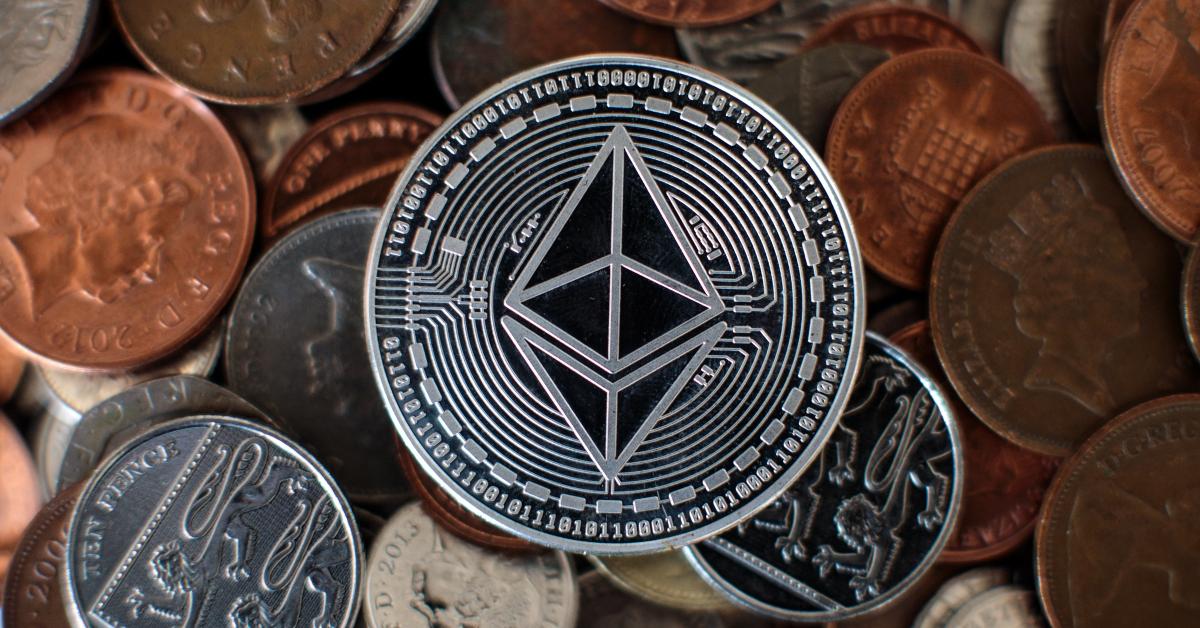 Analysts Predict Ethereum Will Hit $10,000 This Year
By Danielle Letenyei

May. 4 2021, Published 2:08 p.m. ET
The crypto narrative is shifting from Bitcoin to Ethereum, according to analysts at the market research firm FundStrat. 
Article continues below advertisement
At the rate it's going, Ethereum could hit $10,000 this year, FundStrat analysts predict. Ethereum has been outperforming Bitcoin.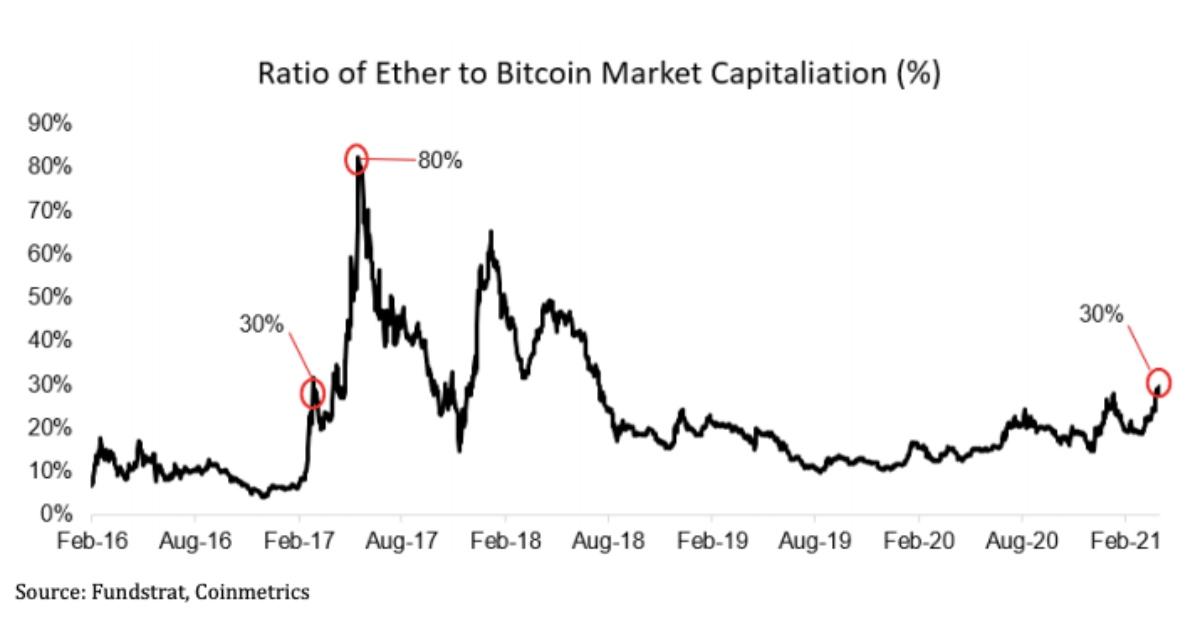 Article continues below advertisement
Ethereum, or Ether (ETH), is the second-largest cryptocurrency available, second only to Bitcoin.
In recent days, Ether prices have shot up over 330 percent to about $3,400. In just this week, it has gained 30 percent. Meanwhile, Bitcoin prices have only seen a 90 percent increase and, this week, its price has remained flat.
Article continues below advertisement
"When new investors come to crypto, the first asset they generally hear about and buy is bitcoin before learning about other assets and allocating across the space. We think the same learning curve is playing out with institutional investors right now where the crypto narrative is shifting from bitcoin to Ethereum and other segments like DeFi and Web 3 app," FundStrat noted in its April 29 weekly crypto briefing. 
Bitcoin is expected to top $100,000.
However, it isn't all bad news for Bitcoin, which FundStrat analysts expect to reach $100,000 this year. 
Article continues below advertisement
"We believe the bull market remains intact, and we are maintaining our $100k bitcoin price target," FundStrat writes.
Overall, the total cryptocurrency market could reach $5 trillion this year, analysts predict. 
Article continues below advertisement
Why is there a boom in Ether?
Ether has a combined market value of about $400 billion.
Article continues below advertisement
Ether's growth could be because it's the most popular currency for purchasing NFTs (non-fungible tokens), said John Wu, the president of the Ethereum-compatible blockchain firm Ava Labs, in an interview with CNN. 
"Why is there so much interest in ether right now? With the explosion of NFTs, people are viewing alternatives to bitcoin like ether as a real utility. It's not just a store of value, the digital gold that bitcoin is," Wu told CNN. 
Article continues below advertisement
Wu said the boost is also due to a recent upgrade to the Ethereum blockchain network to increase transaction speeds as well as the move by crypto exchange Coinbase to support two stable coins, USD Coin and Tether, which are compatible with Ethereum digital wallets.
It's a good time for crypto.
In other good news for digital assets, cryptocurrencies have been added to S&P Dow Indices. The leading index provider, which is responsible for the S&P 500 and Dow, announced the launch of three new indexes to track the performance of digital assets on May 4. 
Article continues below advertisement
The new index series includes:
The S&P Bitcoin Index, which measures the performance of bitcoin.
The S&P Ethereum Index, which measures the performance of Ethereum.
The S&P Cryptocurrency MegaCap Index, which measures the performance of Bitcoin and Ethereum digital assets.
The new indices will make it easier for investors to benchmark crypto and blockchain assets. 
"Traditional financial markets and digital assets are no longer mutually exclusive markets," said Peter Roffman, the global head of innovation and strategy at S&P Dow Jones Indices, in a press release. "As cryptocurrency becomes more mainstream, investors now have access to reliable and transparent benchmarks backed by institutional quality pricing data. We look forward to further expanding our new family of Digital Market Indices and bringing much needed transparency to this exciting market."