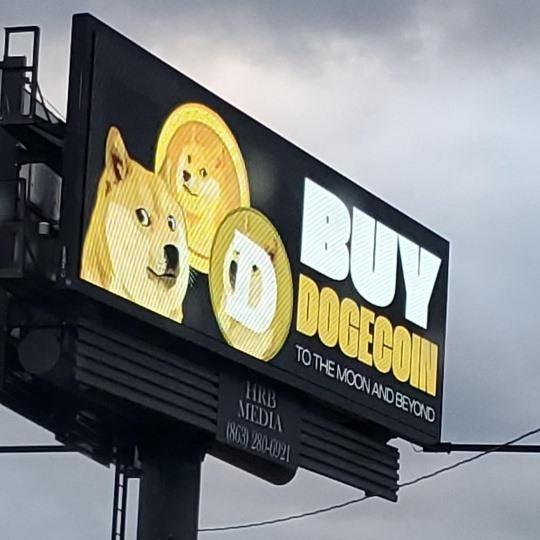 Dogecoin (DOGE) Could Be on its Way to $1 After Coinbase Listing
By Anuradha Garg

Jun. 4 2021, Published 1:00 p.m. ET
After falling for several weeks, Dogecoin got a strong catalyst. Coinbase announced that retail users can now sell, buy, and store Dogecoin on the exchange. Will Dogecoin (DOGE) go up in 2021 after the Coinbase listing?
Article continues below advertisement
In 2021, the price action in Dogecoin has remained very volatile. The altcoin's price has a great bearing from Elon Musk's comments. Before Musk appeared on Saturday Night Live in May, Dogecoin hit a peak of 74 cents. Dogecoin fans were expecting the SNL appearance to be another major endorsement for the altcoin. However, the event didn't live up to the expectations and Musk called Dogecoin a "hustle."
Dogecoin on Coinbase
On June 2, Dogecoin surged by more than 25 percent as the major cryptocurrency exchange, Coinbase said that it plans to let Coinbase Pro users trade in Dogecoin. In a blog post on June 2, Coinbase said that trading in Dogecoin on Coinbase Pro would start on or after 9:00 a.m. PT on June 3, if liquidity conditions are met.
Article continues below advertisement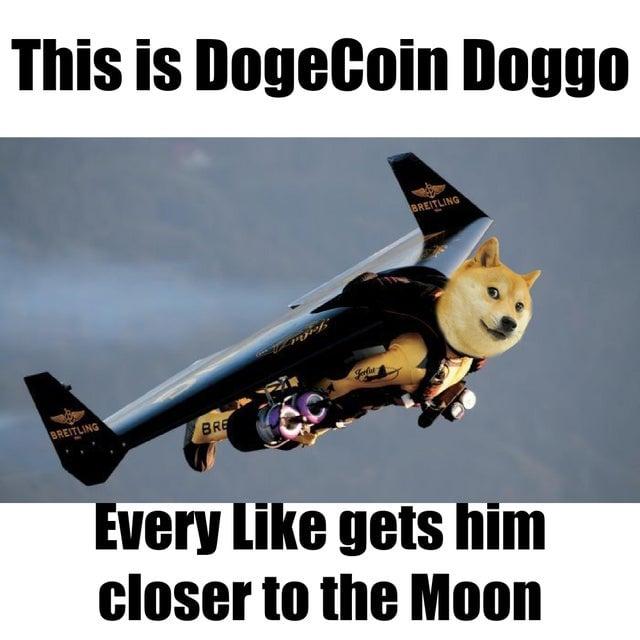 On June 4, in a new blog post, Coinbase announced that retail users can now sell, buy, and store Dogecoin on the exchange. To stir interest in the altcoin, it's running a $1.2 million Dogecoin giveaway promotion. Coinbase usually adds cryptos to its standard retail platform a few weeks after Pro listings. For any altcoin, a listing on a major crypto exchange and the biggest U.S. cryptocurrency exchange is a major event that adds to its credibility and usually leads to a price spike. Binance and Robinhood Crypto also support DOGE.
Article continues below advertisement
Why DOGE is falling
DOGE is falling on June 4. The drop is probably a pullback because the coin surged due to its Coinbase Pro listing.
Will Dogecoin go up in 2021?
The surge in DOGE after the Coinbase Pro announcement was supported by Musk's tweets featuring a Shiba Inu dog apparently as his own pic from 1980 with the caption "I have to keep my passion hidden from the public or I'll be socially ostracized."
Article continues below advertisement
Dogecoin investors used DOGE's surge on June 2 as an opportunity to push the coin even higher. The users started tweeting, mostly in favor of Dogecoin, with hashtags like #DogeCoinTo1Dollar. This was also one of the top trending hashtags early on June 2.
Article continues below advertisement
DOGE investors have been trying to push the coin to more than $1 in the last few weeks. Currently, it's trading around 36 cents. DOGE's price could hit $1 or closer to that level due to the Coinbase listing catalyst and follow-up support from Musk.
Will Tesla start accepting Dogecoin?
Musk is one of the biggest cryptocurrency supporters. Previously, he announced that Tesla would accept Bitcoin as legitimate payment for its vehicles. However, after about three months, he suspended such payments due to concerns about the environmental damage that Bitcoin mining through fossil fuels entails. Musk also mentioned that Tesla is looking at other cryptocurrencies that use less than 1 percent of Bitcoin's energy per transaction.
Article continues below advertisement
The statement fueled a frenzy in crypto markets to look at the next cryptocurrency that Musk might be interested in. Now, given Musk's apparent fixation on Dogecoin, it isn't a surprise that many people think that Tesla will accept DOGE as a form of payment. On May 11, Musk also asked the public through a tweet whether or not Tesla should start to accept DOGE as payment. Nearly 80 percent of the respondents said "yes" to this question. According to Independent, Dogecoin's footprint is significantly lower. It uses 0.12 kilowatt hour (KWh) per transaction compared to 707 KWh for Bitcoin. So, it wouldn't be a surprise if Tesla starts accepting DOGE as payment tender.
Dogecoin could reach $1
Given the push by Dogecoin investors through trending hashtags, the movement is gaining momentum. There are other catalysts that are currently supporting DOGE's rise. The listing on Coinbase standard would work as a large catalyst for the coin. Leaving aside Musk's tongue-in-cheek comments regarding DOGE, he has tweeted something substantial.
Article continues below advertisement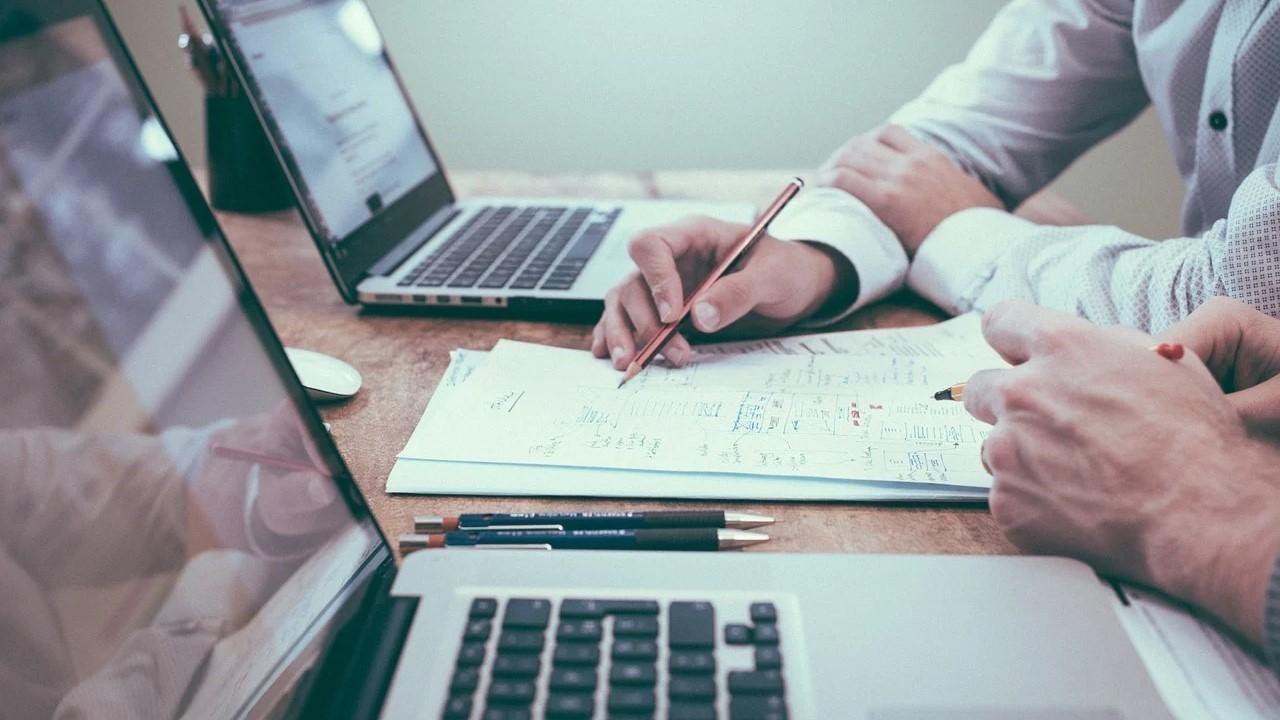 On May 25, Musk issued a call to developers to submit ideas for Dogecoin upgrades and improvements via Reddit and GitHub. He also tweeted that he was "working with Doge devs to improve system transaction efficiency. Potentially promising." While these calls are still being seen with skepticism as members ask him about the developers, a grain of truth in these statements could support Dogecoin's rally to $1.
Article continues below advertisement
Is Dogecoin a good investment?
Compared to other cryptocurrencies, Dogecoin has a lot of shortcomings that limit its use and scalability. Since the coin started as a joke, there haven't been any developments. However, after its blistering run in 2021, developers plan to update the software. Its utility will depend on how and when that upgrade occurs.
The second major criticism for the altcoin is its high token concentration among a small group of accounts. Unless, Dogecoin is widely accepted and circulated, its utility will remain limited, which will cap its upside. Currently, it's still a meme currency that rises or falls on a few tweets by Musk.