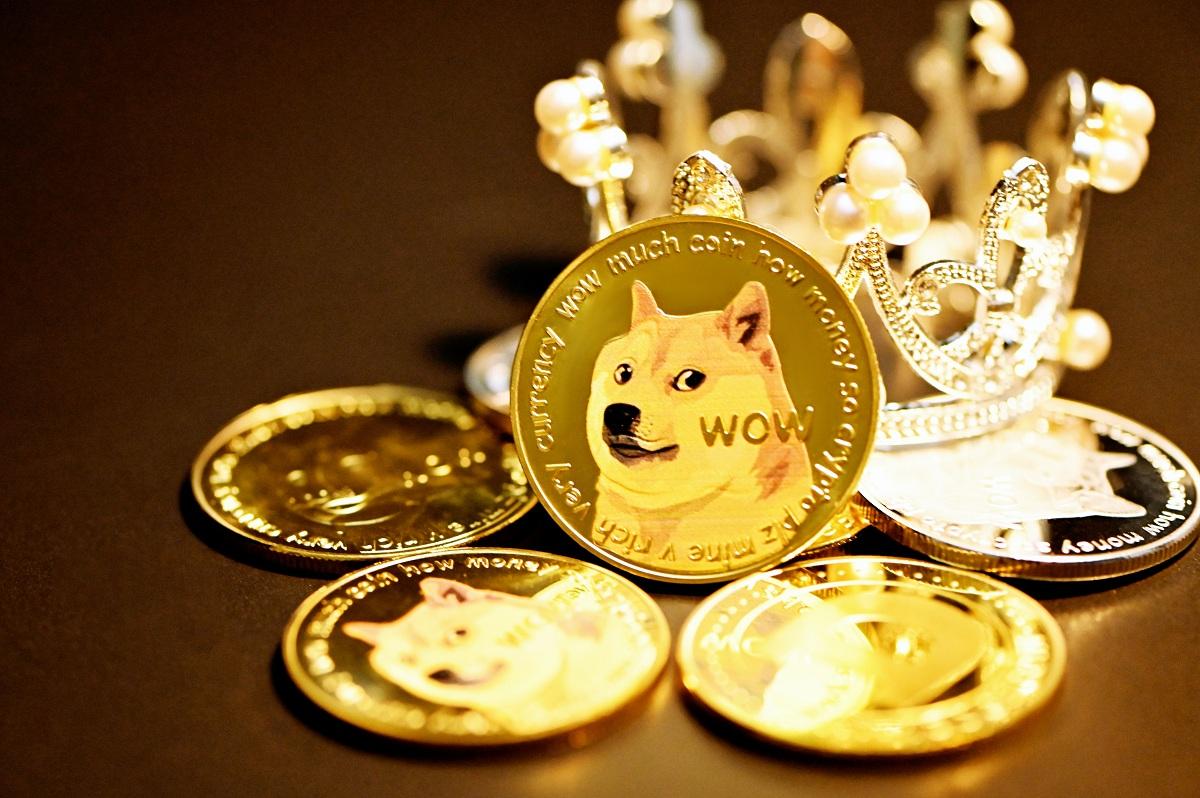 Dogecoin Is Still 70% Below Its Peak: Should You Buy the Dip?
By Ruchi Gupta

Jun. 23 2021, Published 9:23 a.m. ET
Article continues below advertisement
Dogecoin has become known thanks to its robust community of fans, whose impact is well documented in the philanthropy world. The fans have used the altcoin to raise money for causes ranging from sponsoring a team to the Olympics to backing a Nascar driver. About 130 billion DOGE coins are in circulation, and there's no maximum supply cap.
Why is Dogecoin rising?
Dogecoin has rebounded with investors rushing to buy the dip after its recent crash. They may be attracted to its bullish price predictions, as well as non-profit organization GiveDirectly's announcement that Musk's DOGE donation helped dozens of people impacted financially by COVID-19 in Rwanda.
Article continues below advertisement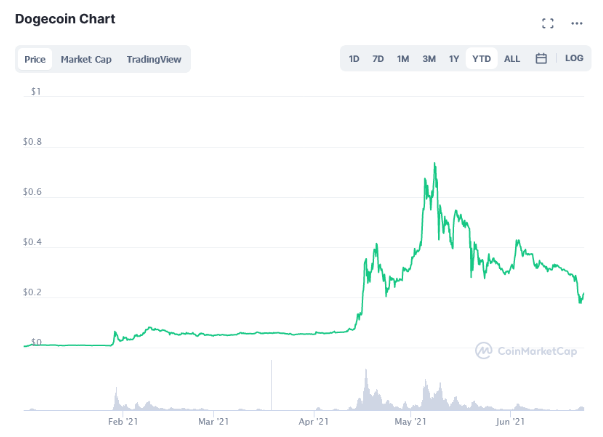 In addition to Musk, Ethereum co-founder Vitalik Buterin and Bitcoin fan and Square and Twitter CEO Jack Dorsey have made Dogecoin-derived donations to GiveDirectly. It appears DOGE is winning over investors with its social impact.
Article continues below advertisement
Article continues below advertisement
Article continues below advertisement
Will Dogecoin go up more?
The meme crypto is likely to continue climbing. Even with its recent recovery, the altcoin is still 70 percent below its $0.74 all-time high attained in May, which is sure to attract bargain hunters. Additionally, Portugal has started licensing crypto exchanges, which promises to expand access to cryptocurrencies, including DOGE.
Dogecoin's ongoing adoption as payment for purchases and as donations to charities also bodes well for DOGE. Mark Cuban's Dallas Mavericks and SpaceX now accept DOGE payments, and the American Cancer Society has joined GiveDirectly in accepting DOGE donations.
Article continues below advertisement
Dogecoin price forecast
Dogecoin's rebound has stirred interest in its price outlook. Digital Coin Price predicts the altcoin will rise 60 percent to close 2021 at $0.35, and then touch $0.53 in 2023. In 2025, it foresees DOGE growing 245 percent to $0.74. According to WalletInvestor, DOGE is on track to hit $0.44 a year from now and $1.12 in five years, which implies 430 percent growth.
Article continues below advertisement
How high can DOGE's price go?
Dogecoin reached its all-time high of $0.74 in May, right around the time superfan Musk made his Saturday Night Live appearance. DOGE fans have long desired to see it reach $1, launching campaigns like 420 Doge Day to boost the crypto.
Article continues below advertisement
WalletInvestor estimates the meme crypto could hit $1 in five years. However, that could be sooner. If Dogecoin maintains a monthly growth rate of 50 percent from now on, it could reach $1 in 2021. The crypto's monthly growth has averaged 700 percent over the past year.
Is DOGE a good investment after the crash?
In May 2015, Dogecoin fell to its all-time low at $0.000085. Investors who bought that dip are a happy lot now, with returns of more than 250,000 percent even after its recent pullback. While DOGE's not guaranteed to replicate those gains, it's not impossible.