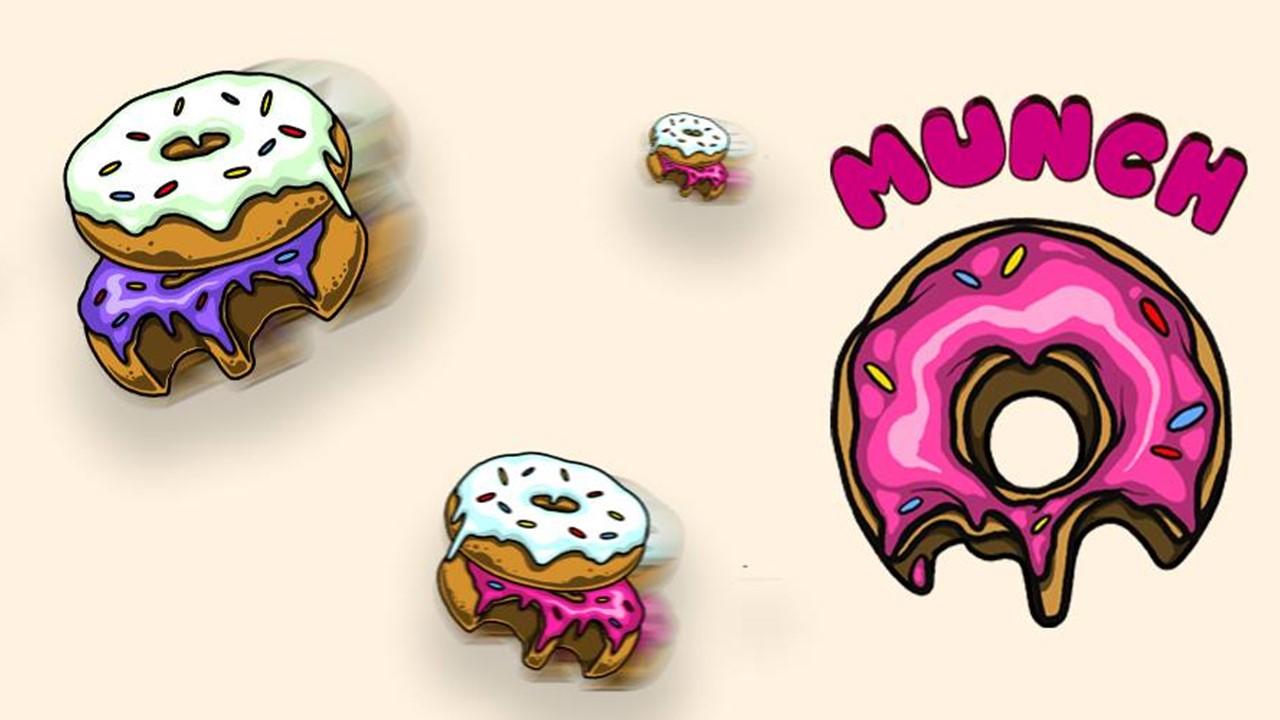 Munch Crypto: Where to Buy It and Whether You Should
By Ruchi Gupta

May. 17 2021, Published 11:56 a.m. ET
Article continues below advertisement
How Munch crypto works
On the Munch DeFi platform, a 10 percent transaction fee is charged. Half of that fee or 5 percent is redistributed to the Munch community. The remaining 5 percent is sent to charitable causes chosen by the community to support things like fighting poverty and diseases in developing countries. Its donations in the first month have topped $2 million. Munch crypto donations are automatically converted to the Ethereum token, which offers a more stable store of value. 
Article continues below advertisement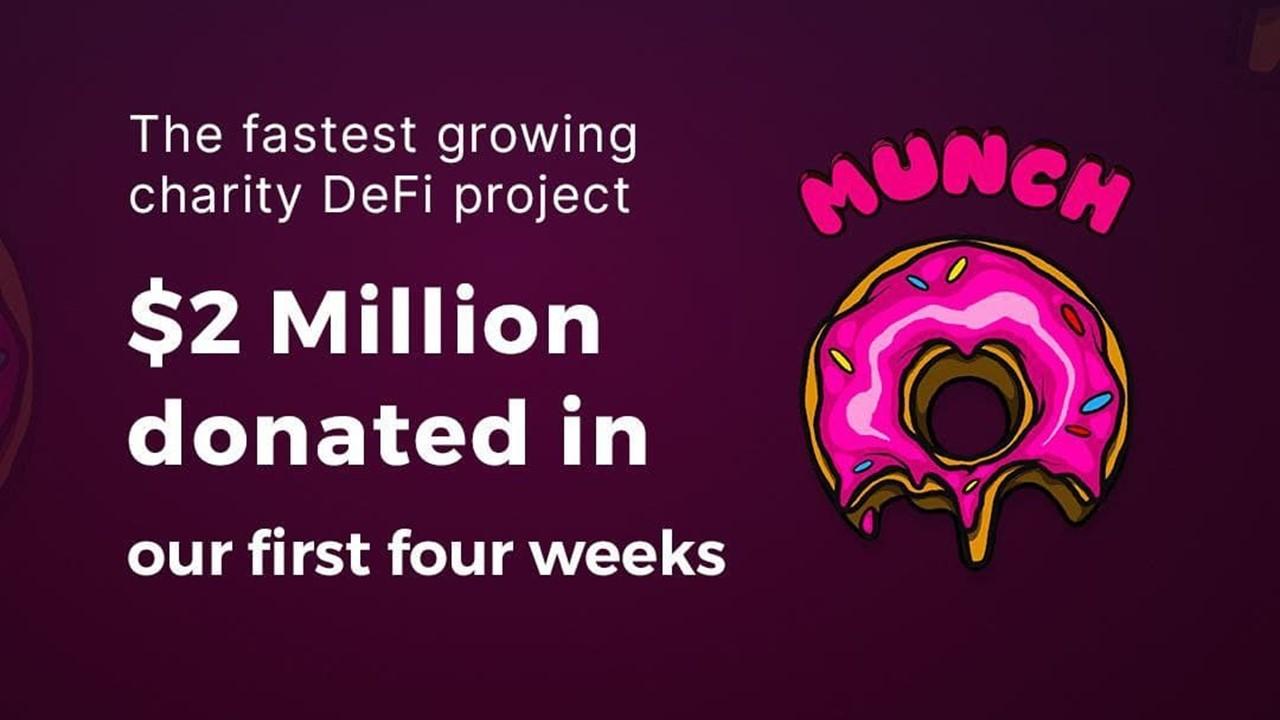 Where to buy Munch crypto now
Article continues below advertisement
Keep in mind that the places you can buy Munch currently don't support a direct purchase with the dollar or other fiat money. Instead, you can buy the crypto with Ethereum on 1Inch or Weth on Uniswap.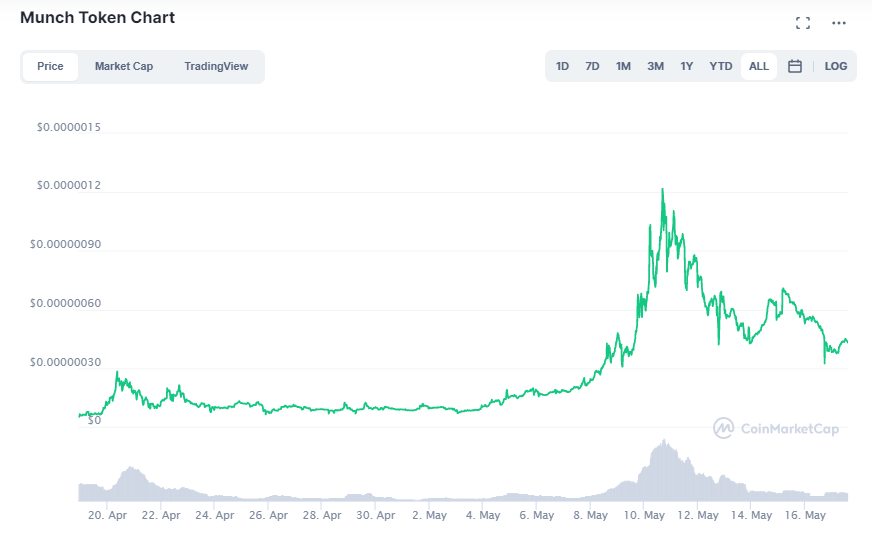 Article continues below advertisement
Munch crypto price prediction
Seeing how penny altcoins like Dogecoin and Telcoin have delivered blockbuster returns for investors lately, many want to know Munch token's price prediction. WalletInvestor projects the token's price to reach $0.000038 in five years, which implies an 8,500 percent upside to the current price.  
Digital Coin Price's forecast shows that Munch crypto will close 2021 at $0.00000074, which suggests a 70 percent upside potential. Its long-term price prediction points to the token reaching $0.00000114 in 2025, which implies a 250 percent upside. Although Munch price predictions lean bullish, it will take time before the token breaks out of the sub-penny territory. 
Article continues below advertisement
Is Munch crypto a good investment?
Those looking for the next big crypto idea wonder whether Munch could make them rich. First, the token might appeal to those seeking cheap cryptocurrencies to buy now. At the current price, the token has pulled back about 60 percent from its peak, which opened a discount entry opportunity.
Second, Munch token holders receive a cut of the Munch DeFi transaction fee. Therefore, the token offers an opportunity for investors to generate passive earnings. 
Article continues below advertisement
If you like contributing to charitable causes, then you will want to get some exposure to Munch. A fraction of the transaction fees generated on the Munch platform goes to fighting hunger, diseases, and supporting human rights.
Also, Munch might be available on Coinbase soon. The exchange said that it wants to support new cryptocurrencies. A Coinbase listing would give Munch's price a huge boost due to the "Coinbase Effect." 
Now, Coinbase lets people buy cryptocurrencies with their PayPal funds, which expands access to crypto investing. If Munch crypto gets accepted on the platform, it would benefit from increased exposure to potential investors, which would boost its demand and price.