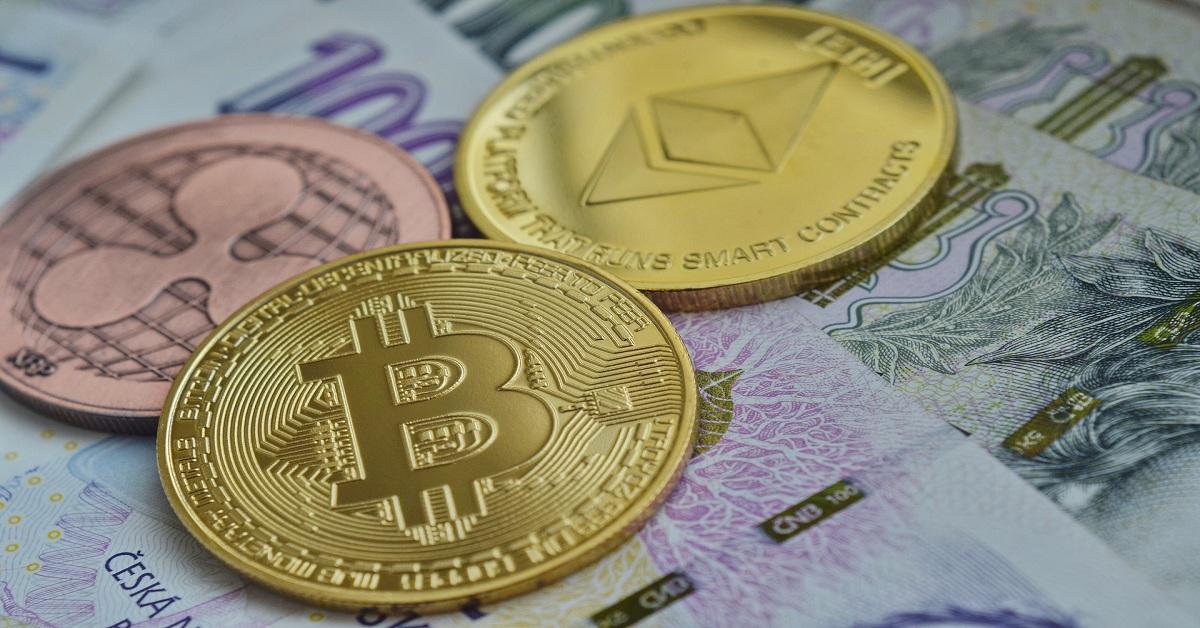 Chainlink Soars: Here's the Forecast for the Cryptocurrency
Chainlink's price has surged in recent days, making it the talk of the cryptocurrency world. Chainlink's $6.0 billion market cap puts it on the list of the world's top five cryptocurrencies, alongside Bitcoin, Ethereum, Ripple, and Tether.
Article continues below advertisement
What is the Chainlink cryptocurrency and why is it receiving so much attention now?
Chainlink describes itself as a network that "provides reliable tamper-proof inputs and outputs for complex smart contracts on any blockchain." It launched officially last year but has been around since 2017.
Article continues below advertisement
The solution that Chainlink provides helps decentralized finance (DeFi) providers operate more effectively. DeFi projects aim to remake traditional financial products such as loans and insurance using blockchain technology.
Chainlink is one of the top cryptocurrencies this year. The price of Chainlink's token, Link, has popped up by 700 percent since the beginning of the year. The token has soared 120 percent this month and about 80 percent over the past week.
Article continues below advertisement
Chainlink's partnership with Google Cloud, growing interest in DeFi projects, and Chainlink staking hopes are some factors that could be fueling investor interest in the cryptocurrency and driving up its price. Cryptocurrency staking allows investors to earn passive income on their idle crypto assets. Ethereum is in the process of migrating from a proof-of-work (POW) to a proof-of-stake (POS) system, which will enable staking on cryptocurrencies built on the platform.
Cryptocurrencies are having a good year amid the COVID-19 pandemic and the run-up to the November presidential election. Some investors are turning to crypto assets to hedge their traditional portfolios from coronavirus-related economic shocks and politics. Additionally, the surge in stock prices from their March lows has priced out some investors, prompting them to consider crypto investing.
Article continues below advertisement
What is Chainlink's stock price today?
Chainlink isn't a stock but a cryptocurrency. Chainlink's Link token is above $17 today. The Link token has been on fire this year as investors seem to be liking Chainlink's prospects.
Article continues below advertisement
However, views vary when it comes to Chainlink price predictions. Some predict the Link token's price could continue rising to as high as $32, an almost 90 percent upside from its current price. But others think the token has run ahead of itself and could see a sharp correction.
Article continues below advertisement
How and where to buy Chainlink
As with many other cryptocurrencies, Chainlink's Link token is traded on cryptocurrency exchanges and marketplaces around the world. You can buy Link with a fiat currency such as the U.S. dollar from crypto exchanges. Alternatively, if you have cryptocurrencies such as Bitcoin or Ethereum, you could exchange them for Link.
To buy Chainlink with a fiat currency or another cryptocurrency, you'll first need to set up an account with an exchange that offers Link if you don't already have one. After setting up the account, you'll have to fund it, which you could do through bank deposit or moving funds from another source. You'll be able to buy Link tokens once you've loaded your account with funds. You can then move the Link tokens to your wallet for safekeeping.