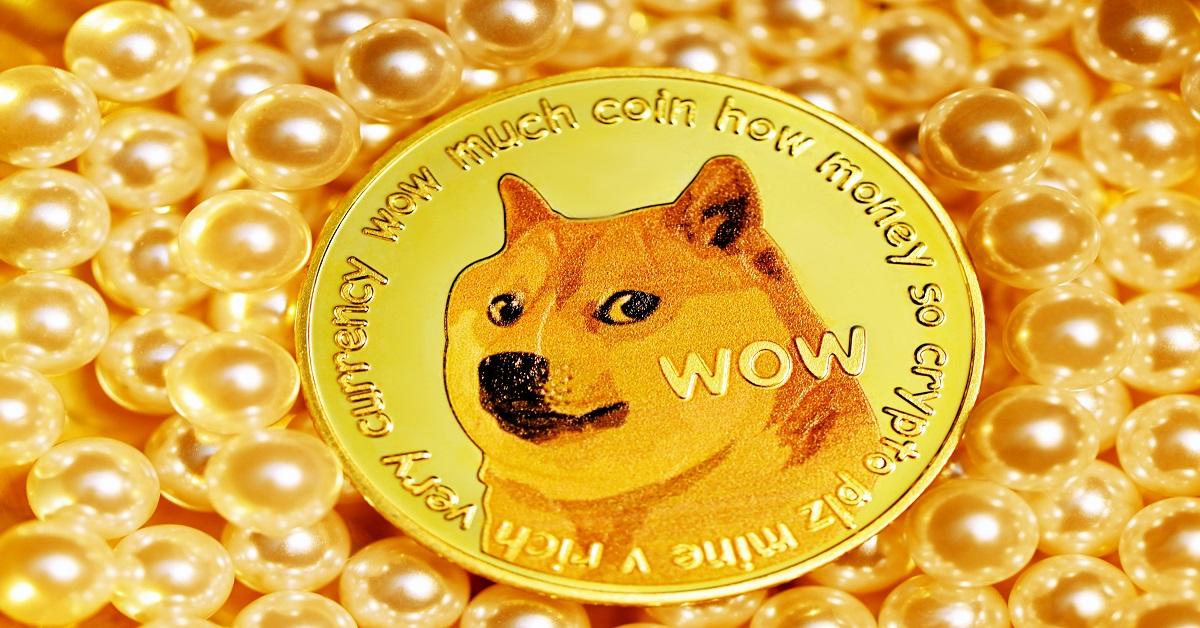 Dogecoin Price Prediction: Should You Buy the Dip?
By Ruchi Gupta

Jun. 18 2021, Published 1:20 p.m. ET
Recent weeks haven't been great for Dogecoin (DOGE)—Tesla CEO Elon Musk's favorite meme crypto. The so-called "joke currency" is down 10 percent in the past week and has dropped about 30 percent in the past month. Should you buy Dogecoin during the crash?
Article continues below advertisement
Dogecoin wasn't meant to be taken seriously, at least according to its creators. However, some investors have made good money with it. The altcoin has had a significant impact on philanthropy. For example, the vibrant DOGE community has used the crypto to sponsor a Jamaican Olympic team and a NASCAR driver.
How many DOGE coins are there and is the supply capped?
There are 130 billion DOGE coins in circulation, which is the crypto's entire supply currently. Similar to Ethereum and most other altcoins, Dogecoin doesn't have a maximum supply cap. There's a mysterious account holding tens of billions of DOGE coins worth more than $10 billion. Some people have speculated that Musk might be the hidden Dogecoin whale.
Article continues below advertisement
Dogecoin (DOGE) versus Shiba Inu (SHIB)
Dogecoin and Shiba Inu (SHIB) are both dog-themed cryptocurrencies built around internet jokes. However, there's serious competition for investors' attention. Shiba has styled itself as the Dogecoin-killer. There are nearly 400 trillion Shiba coins in circulation and the total supply currently stands at 1 quadrillion. Just like DOGE, the SHIB coin doesn't have an upper supply limit.
With coins trading under $0.30 currently, Dogecoin has a market cap of $38 billion and ranks as the world's sixth-largest cryptocurrency. Shiba ranks at position 37 with a market cap of $3 billion and coins trading under a cent.
Article continues below advertisement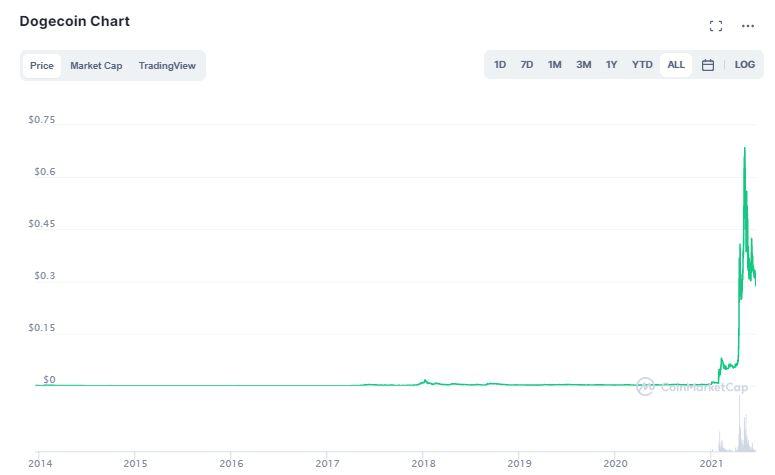 Dogecoin price prediction
Investors want to know Dogecoin's price outlook following the recent crash. According to WalletInvestor's forecast, the DOGE price will hit $0.51 a year from now and surpass $1.26 in five years, which suggests up to 350 percent upside potential to the current level.
Article continues below advertisement
At Digital Coin Price, the prediction shows that DOGE will rise 60 percent over the current price to close 2021 at $0.46. Digital Coin Price sees the joke currency rising in the coming years to cross $0.70 in 2023 and close in on $1 in 2025.
Dogecoin fans have long wanted to see it reach $1. They think that reaching $1 would change the perception of the altcoin and get the world to take it more seriously. There have been several campaigns to drive Dogecoin's price to $1, including the 420 Doge Day event. So far, the highest that the crypto has climbed is $0.74.
Article continues below advertisement
Should you buy Dogecoin during the crash?
Dogecoin has crashed 60 percent from its all-time high achieved in May 2021. It has continued to fall and dropped more than 6 percent over the past 24 hours. DOGE's sharp decline has left many investors wondering whether they should buy the dip or stay away from this meme crypto.
In May 2015, Dogecoin dropped to its all-time low of $0.00008547. Investors who swooped in to buy the cheap coins have plenty to show for it. Even after the recent pullback, they're sitting on gains of more than 340,000 percent. It means that if you invested $1,000 in Dogecoin back then, you would have more than $3.4 million now. The returns were even more blockbuster after the meme crypto reached the $0.74 peak in May 2021.
Article continues below advertisement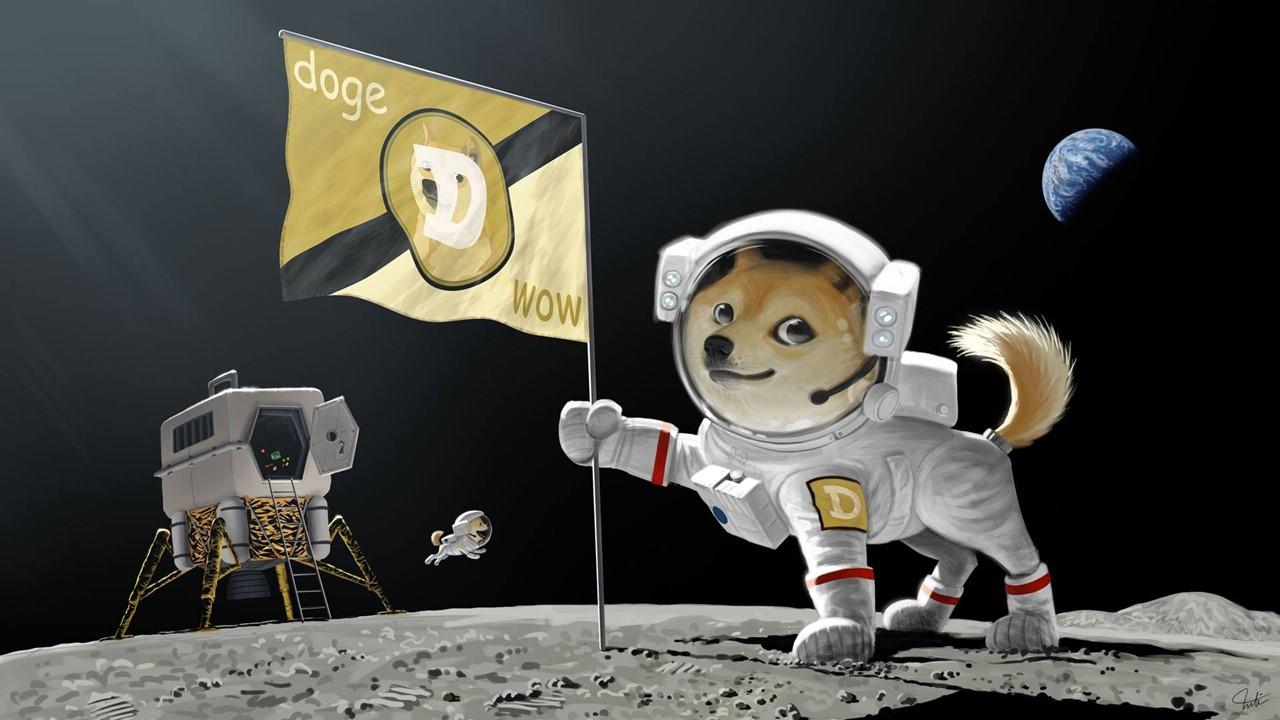 Is Dogecoin a good investment?
Dogecoin's historical returns show that it has been a good investment. Can you count on it in the future? There are several catalysts that could still send the altcoin skyrocketing.
Article continues below advertisement
First, although Dogecoin's supply isn't capped, there's a mechanism to moderate inflation. Second, the altcoin's adoption as payment is expanding, with big brands like Newegg and Mark Cuban's Dallas Mavericks accepting it as payment. Musk's SpaceX is also accepting DOGE payment for a moon mission.
Soon after Tesla stopped Bitcoin payments due to climate concerns, Musk ran a Twitter poll about accepting Dogecoin payments. Most of the respondents supported the idea of Tesla adding DOGE as a payment option for car purchases. Bitcoin's acceptance as a legal tender in El Salvador bodes well for Dogecoin's prospects as a medium of exchange. 
Dogecoin might be more of a momentum play than a long-term investment considering its high volatility. Still, Coinbase co-founder Fred Ehrsam has cautioned investors against dismissing meme cryptos like DOGE and SHIB.