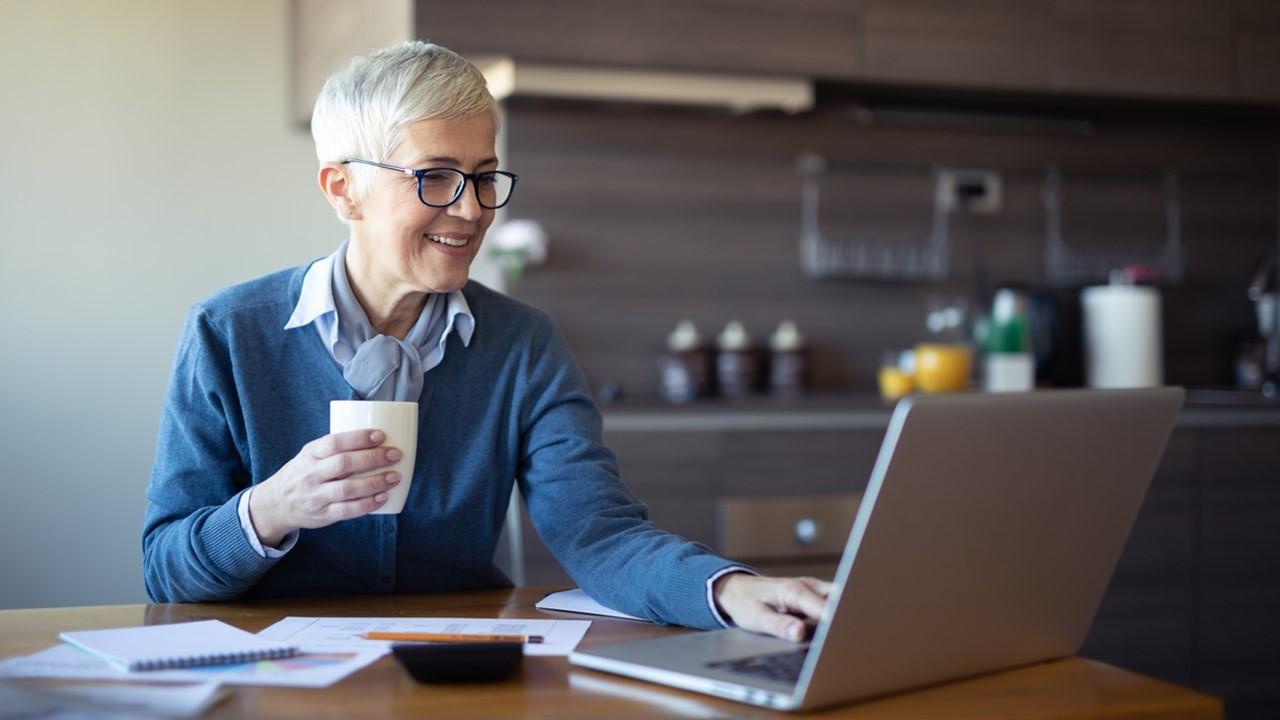 Is DLPN or HOFV a Better Buy as the NFT Craze Soars?
By Anuradha Garg

Mar. 24 2021, Published 2:08 p.m. ET
Hall of Fame Resort & Entertainment Company is a leading sport, resort, and entertainment company headquartered in Canton, Ohio. It went public in July 2020 through a SPAC merger. It's the only resort, entertainment, and media company centered around the power of professional football. Dolphin Entertainment (DLPN) is a leading independent entertainment marketing and premium content development firm.
Article continues below advertisement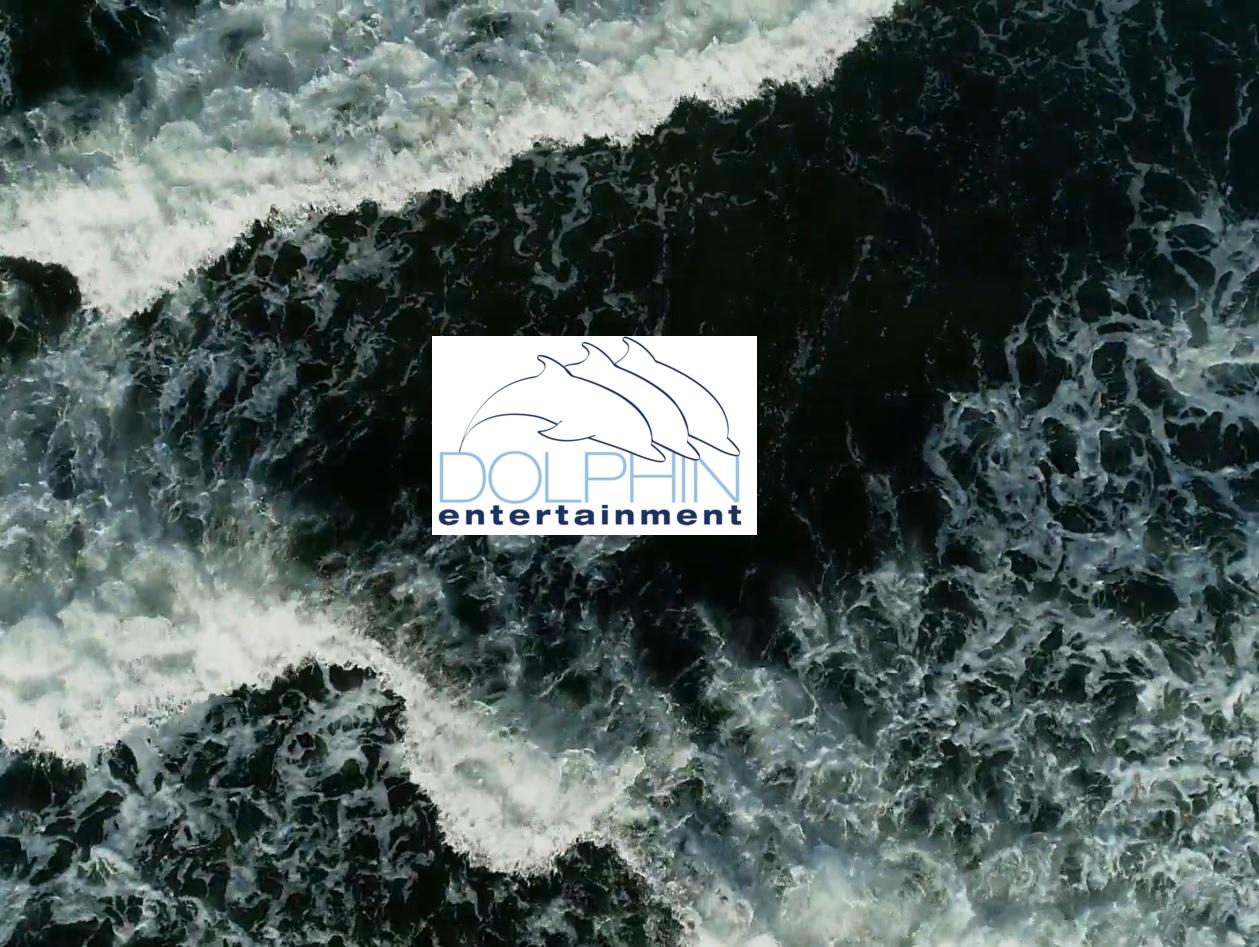 Article continues below advertisement
DLPN and HOFV NFT division
The interest in NFTs has been soaring lately. Through blockchain technology, people can now own unique digital items like music, videos, or artwork. DLPN announced the creation of an NFT division that will create and market NFTs. Through its partnership with HOFV, they can offer NFTs associated with original content centered on professional football. HOFV expects that its first NFT offering will be related to its Heisman 2 Hall platform. It represents an exclusive group of only 10 athletes that have won a Heisman Trophy and been inducted into the Pro Football Hall of Fame. 
Michael Crawford, the president and CEO of HOFV, was excited about the partnership. He said, "We are thrilled to be partnering with Dolphin, an emerging thought leader in the NFT market."
Article continues below advertisement
While the rumors were already floating that HOFV could enter the NFT space, the news of HOFV and DLPN partnering to create NFTs was enough to send their stocks soaring. 
Article continues below advertisement
DLPN stock versus HOFV stock
While both of the stocks gained on the announced partnership, the momentum was much stronger for DLPN. On March 23, DLPN soared by 236 percent, while HOFV declined. HOFV stock might have been down due to the "buy the rumor, sell the news" mentality. The stock was up 47 percent and 32 percent, respectively, on March 19 and March 22. Several media outlets suggested that the company could take the plunge into the NFT space.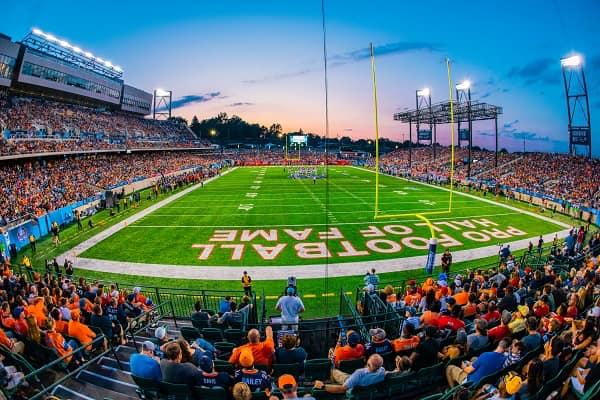 Article continues below advertisement
DLPN and HOFV stock forecast
DLPN is covered by just one Wall Street analyst, who has a buy rating on the stock with a target price of $2. The target price represents a potential downside of about 90 percent. However, the rating and the target price don't reflect the recent developments with the company and aren't very relevant. 
Similarly, HOFV's one stock rating is a buy. The rating was last updated in December 2020 and doesn't account for the recent changes.
Article continues below advertisement
Investors should avoid Dolphin Entertainment (DLPN) stock.
While the craze of NFTs is reaching sky high, there might be the beginnings of a bubble in this space. The digital artist, Beeple, sold a painting titled "Everydays: The First 5000 Days" for a record $69 million in a Christie's auction. However, the artist said that many NFTs "will absolutely go to zero" since this space is in a bubble. 
While some of Dolphin stock's recent gains are justified given the NFT enthusiasm, it still remains to be seen how much of this division will actually result in hard numbers. Therefore, the stock price seems to have priced in the near-term gains from NFT and some more. Therefore, at this price, it's best for investors to avoid the stock. 
Article continues below advertisement
Hall of Fame Resort & Entertainment (HOFV) stock looks promising.
In comparison, HOFV has run-up relatively less. Given the exclusive content the company can create in the NFT space, it could have more potential upside.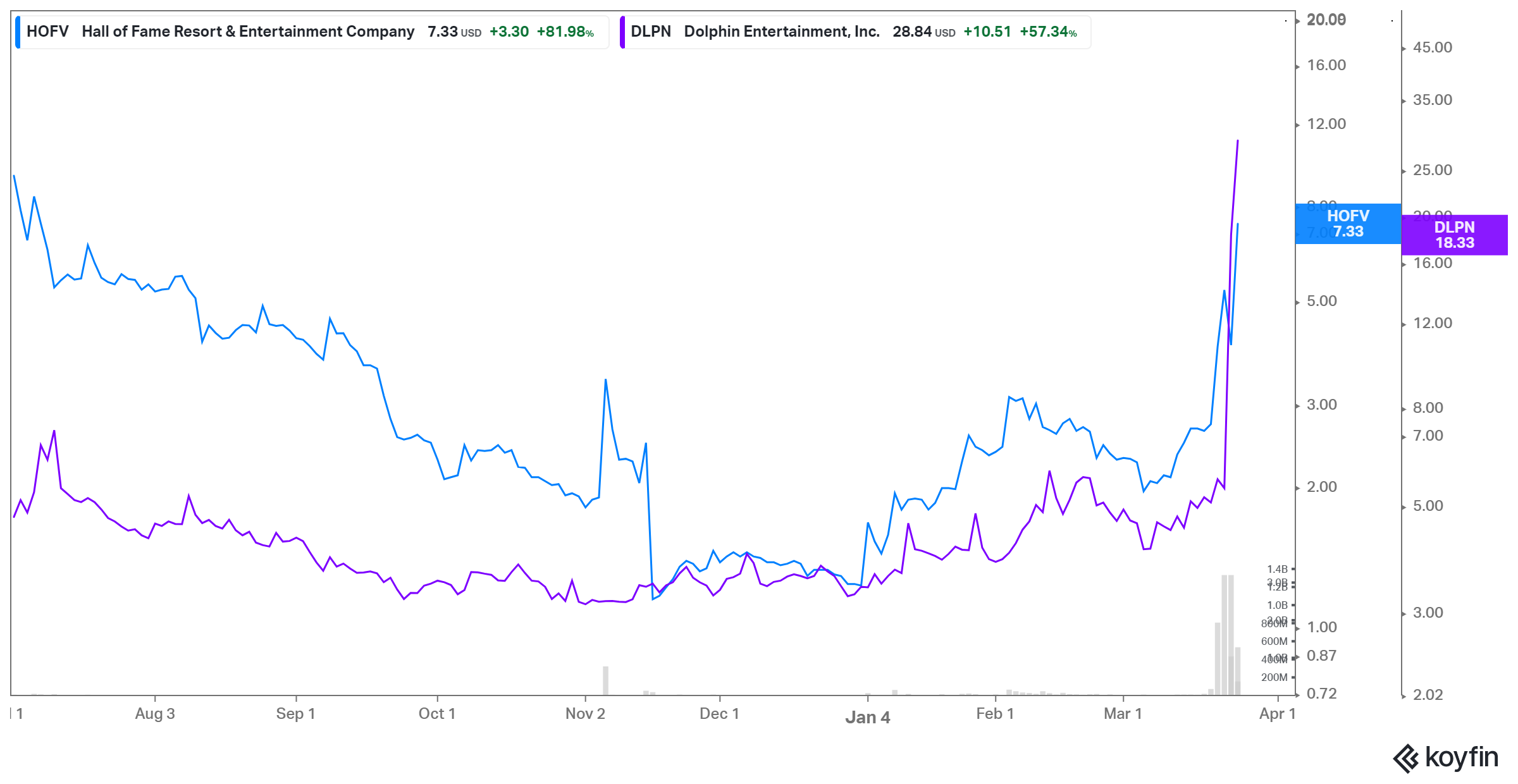 Article continues below advertisement
Best NFT stocks to buy
Based in Hong Kong, Takung Art is an online trading platform for art collectors to acquire art. Oriental Culture is another online platform for collectors, artists, dealers, and owners to trade art. ZK International, the China-based engineer, manufacturer, and supplier of stainless steel and carbon steel pipe products, announced that their subsidiary xSigma Corporation is designing an NFT platform. The blockchain fintech company, Currencyworks announced on March 12 that their existing NFT platform will start to accept bitcoin and ethereum as payment methods.
Apart from the above-mentioned companies, many of the companies dealing in this space aren't exclusively tied to it.