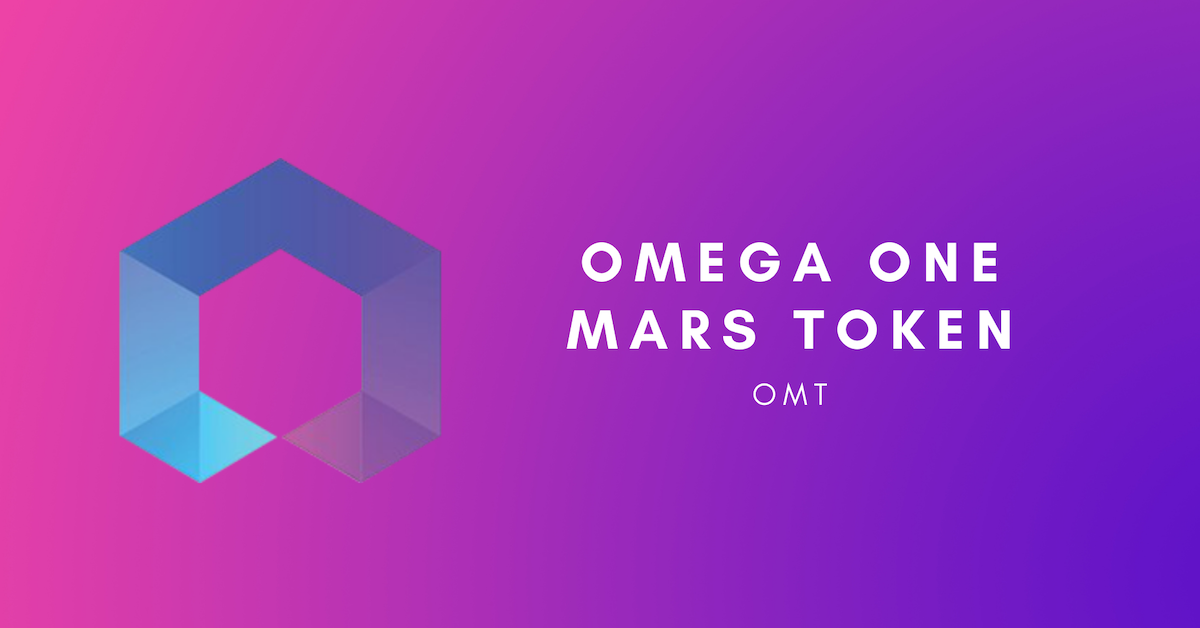 Omega One (OMT) Aims to Solve Limitations in Crypto Trading
By Alyssa Exposito

Aug. 13 2021, Published 1:00 p.m. ET
Despite the exponential growth in crypto markets, exchanges and other market intermediaries remain illiquid, fragmented, and costly without much protection from hacking. In providing traders, investors, and institutions with a decentralized automated trading system, Omega One thinks that it can solve these issues and continue to work on "building the financial system of the future." Here's what you need to know about the price of the Omega One Mars token (OMT) before you invest.
Article continues below advertisement
Using an algorithm between crypto exchanges and blockchains, Omega One displays a balance sheet that enables members to realize just how much greater the liquidity is that's available compared to what's directly on the market. Omega One generates liquidity within the platform and breaks down the larger orders into small pieces that are placed across all market venues simultaneously.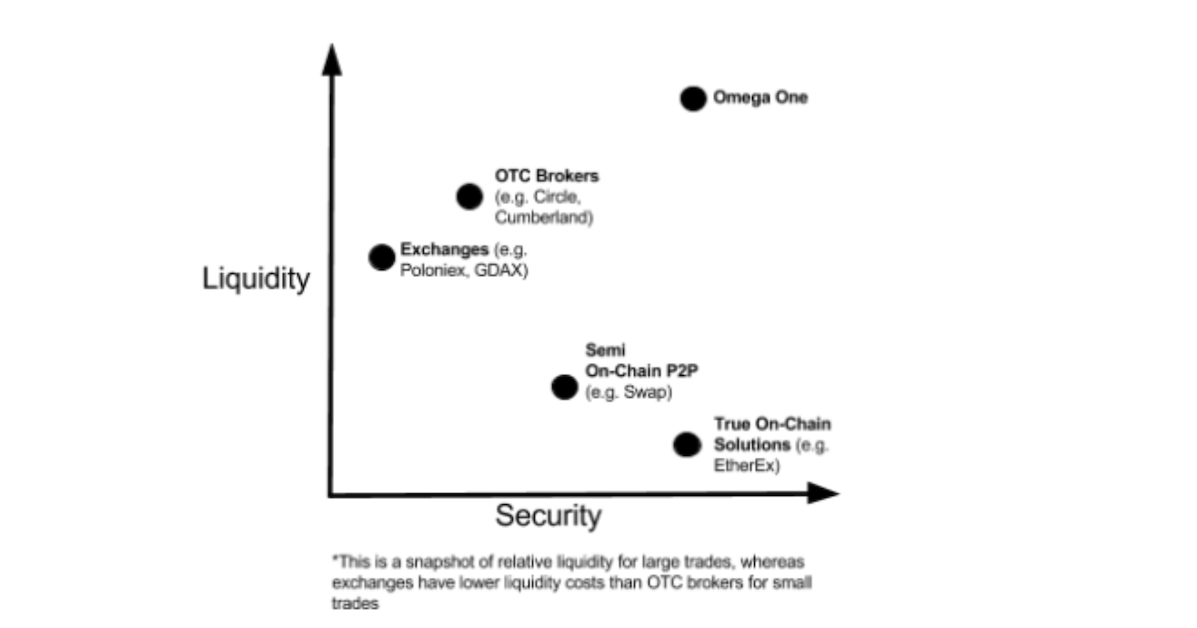 Article continues below advertisement
How Omega One (OMT) works and its price
In partnership with Consensys, a blockchain custom software consultancy company, Omega One built up the automated intelligence interface it operates in. Competing with traditional financial markets, Omega One hopes to attract more money by trading on users' behalf across trading platforms to ensure that they trade at the best price. The Omega Mars Token (OMT) is the native ERC-20 token to Omega One that provides access and is used to pay trading fees. Rewarding its users with higher balances of OMT, Omega One allows users access to "preferential liquidity treatment" complemented by discounted trading fees.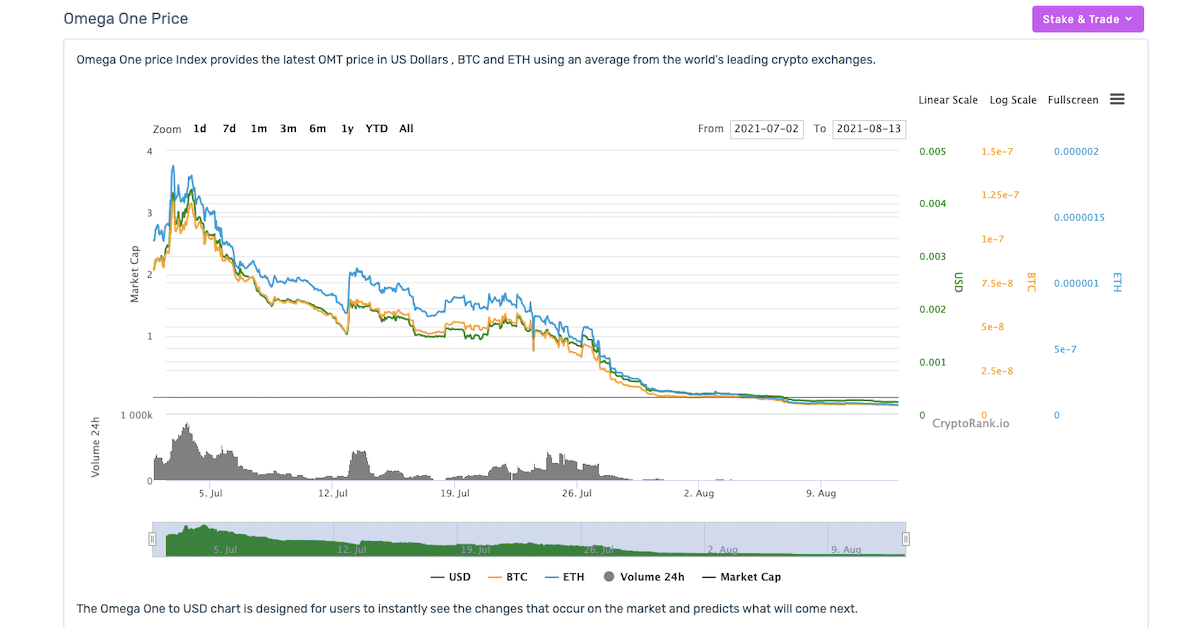 Article continues below advertisement
The total circulating supply of OMT tokens that will ever be issued is 5 trillion tokens and is currently down by 3.48 percent in the last 24 hours. Coming down approximately 96.4 percent from its all-time high of $0.00427 back in early July, OMT now exchanges at $0.00023 with a trading volume of a little over 2,000. The price of OMT is at the mercy of those who are interested in utilizing Omega One as a tool since it's a membership token for the platform. While the current data isn't the most attractive for investing, Omega One does have features to benefit from for those who are interested.
Features and Benefits of Omega One (OMT)
While the tokenomics leave much to consider, Omega One does have decentralization for those who are interested in investing in platforms that benefit from automation. Being decentralized ensures that members' funds are under the control of smart contracts on the blockchain, which improves the transparency of trading. Since the lack of liquidity is often what scares away potential investors, Omega One mitigates this since it will aggregate liquidity across multiple exchanges and utilizes trade execution logic.
Article continues below advertisement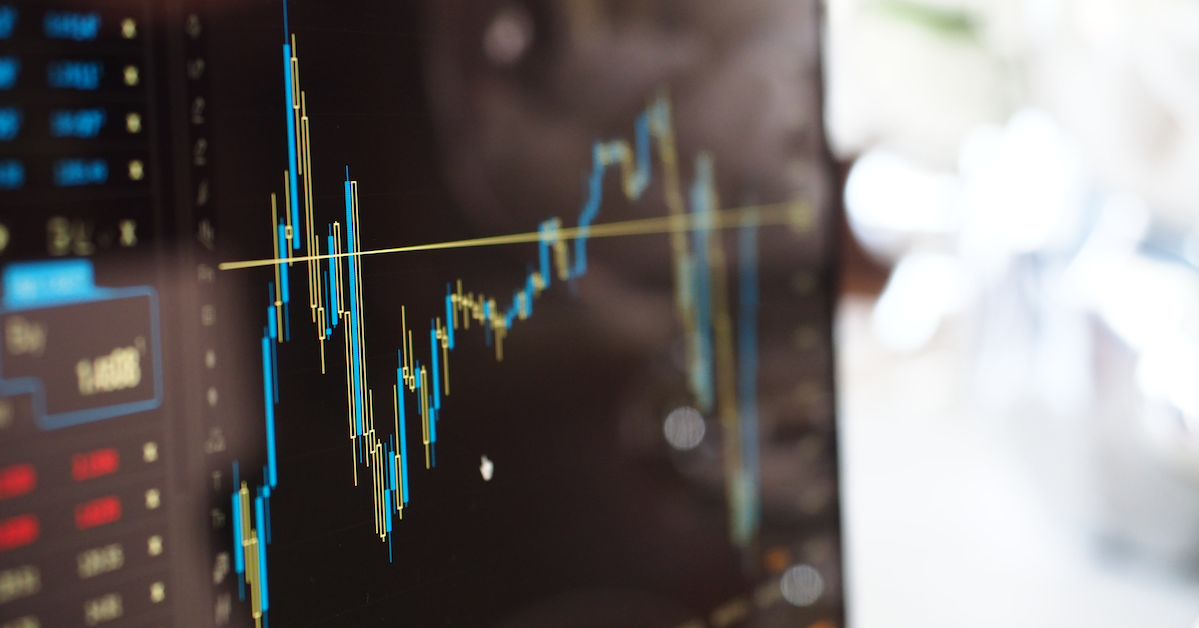 Also, the platform will feature a secure non-custodial smart contract wallet system. This reduces the risk of money being stolen by hackers and keeps members' funds in their wallets until the moment the trade is executed. Finally, trades and transactions will become significantly cheaper. Omega One's smart execution and order routing system can reduce the liquidity costs required to complete the transactions.
While OMT is still in its infancy stages and doesn't have a working website, it's tackling what many people think is a necessary step for cryptocurrencies to start to rival the traditional currency markets. OMT could rival them by potentially providing cryptocurrency exchanges with the liquidity needed to become more stable. OMT trades on decentralized exchange 1Inch and on PancakeSwap.