Keep Network (KEEP) Has Good Potential for Risk-Tolerant Investors
This year is turning out to be good for KEEP token, which is a governance token for the Keep Network. The KEEP token has risen by 46 percent YTD. However, the token has also fallen 58 percent from the peak of $0.77592 it reached in April. What is Keep Network's coin price prediction and will it reach $1?
Article continues below advertisement
In 2021, the cryptocurrency market started with a bang with Bitcoin and many altcoins surging to newer highs. However, Elon Musk suspending Bitcoin as a payment means for Tesla vehicles and China's cryptocurrency crackdown put the brakes on the crypto market's ascent.
What is Keep network crypto?
The Keep Network is software that's trying to protect individual user's privacy. It enables this by storing private data outside the blockchain in "keeps," which allows smart contracts to use this data without exposing it to the public blockchain. KEEP token is Keep Network's native cryptocurrency.
Article continues below advertisement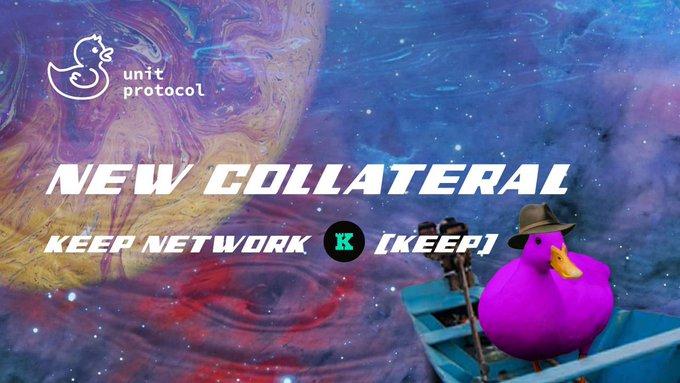 Keep Network was founded in 2017 by Matt Luongo and Corbin Pon, who both previously started Fold—a Bitcoin shopping app.
Article continues below advertisement
tBTC is the first application built on Keep Network, which tends to act as a bridge between Bitcoin and Ethereum. tBTC, a tokenized version of Bitcoin, can be used on the Ethereum network and applications.
How many Keep coins are there?
According to Coingecko, KEEP coins have a maximum supply of 1 billion and a circulating supply of 440 million.
Article continues below advertisement
Keep Network price prediction
The price prediction for Keep tokens varies widely depending on who you listen to.
Cryptocurrency price prediction is bullish on the crypto token and expects it to reach $3.37 by the end of this year. This implies an upside of more than 900 percent from the current levels.
Digital Coin Price is also optimistic about Keep token's price prospects and sees it reaching close to $1 by the end of this year.
In contrast, WalletInvestor and Gov Capital aren't that optimistic on KEEP token's outlook and they see the token spiraling downwards. While WalletInvestor expects it to reach 15 cents in one year, Gov Capital expects it to crash to $0 in one year.
Article continues below advertisement
Will Keep Network coin reach $1?
Analysts are divided on whether or not KEEP will be able to reach $1. For the Keep Network token to reach $1, it will have to rise by more than 200 percent from the current price. This gain isn't extreme given cryptos' price action in general. Previously, KEEP's price has breached $1. Given the privacy issue that it's trying to solve, it wouldn't be a surprise if KEEP breaches $1 sometime this year.
Keep coin is a risky investment.
The network is trying to solve a major real-world problem, which is to protect user privacy on a public blockchain. The uniqueness of some of the key features of the protocol like its inability for signers to have keys could work in KEEP's favor. If KEEP is able to find more use cases, the network's popularity will rise, which would increase the token's price.
However, investors should keep in mind that Keep Network is still in its infancy and its technology is new and untested. Also, it's subject to high volatility, which characterizes cryptos in general. Investing is Keep token has potential, but it comes with huge risk and volatility.