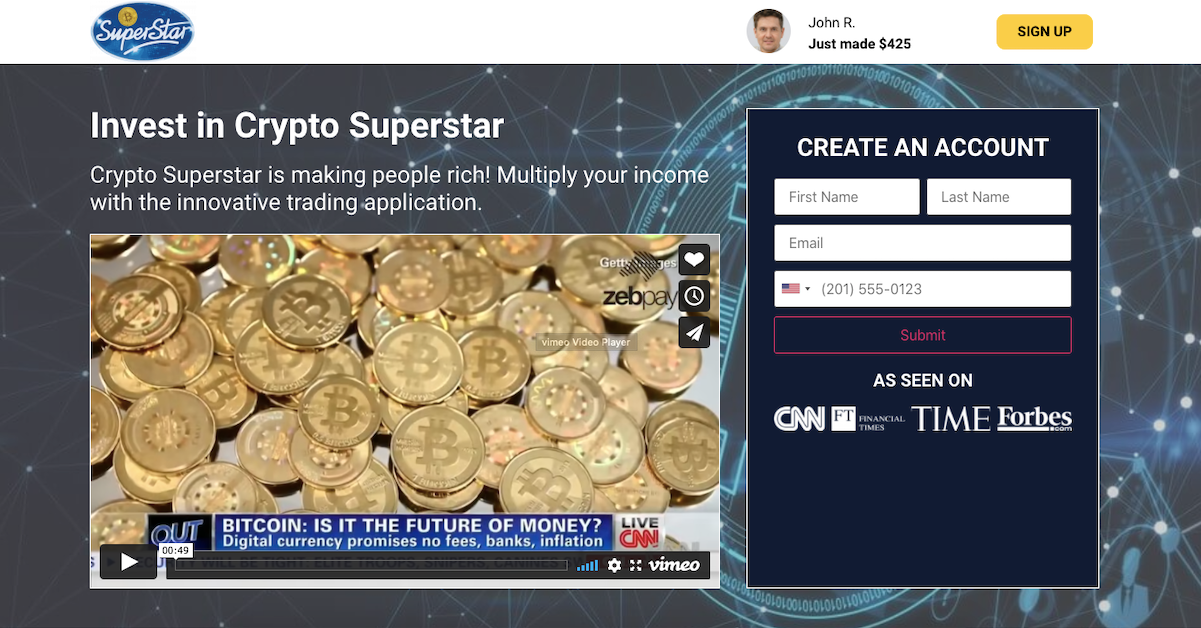 Generating Daily Profits, Is Crypto Superstar All That It Claims To Be?
Crypto Superstar is an independent trading system created for trading cryptocurrency. It runs on an algorithm that detects market movements. Users claim it to be the best automated trading platform in 2021, but is Crypto Superstar as legitimate as it claims to be?
Article continues below advertisement
One does not need to have mastered any trading skills or terminology to use the platform because all the trades occur automatically using financial derivatives known as Contract for Difference (CFDs). Since it runs on the blockchain, users can track all transaction in real-time. Using smart contracts technology, it is virtually foolproof and ensures that all users are fair actors. However, many of its claims seem difficult to prove and it can be hard to ensure you are on the "real" Crypto Superstar because several websites have copied their user interface.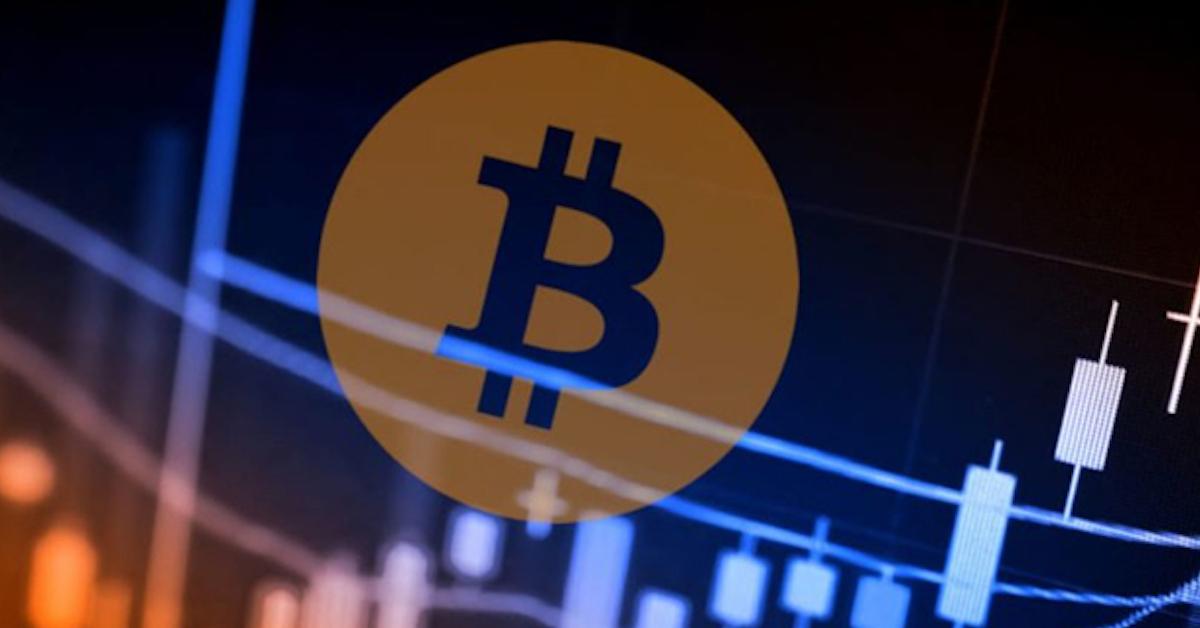 Article continues below advertisement
Crypto Superstar is reportedly the first trading bot to apply arbitrage techniques and compounds daily profits.
Crypto Superstar relies on artificial intelligence to identify trading opportunities in over 80 crypto-to-crypto and crypto-to-fiat pairs, including BTC, ETH, LTC, and XRP. According to the Crypto Superstar website(s), the platform features 99.4 percent accuracy in trading and is faster than competing platforms like 3Commas. Crypto Superstar also claims you can triple gains in one day and that users earn an average of 500 to 2,00 euros in one day.
It is free to use Crypto Superstar, which raises a red flag for many skeptics. A service that claims to make users millions in a couple of months at no cost could seems too good to be true. The founders of the platform are also unknown, so the lack of any operator or operating service information is another warning signal. All one has to do is sign up through the website, deposit at least $250 and await for the service to automate all their trades.
Article continues below advertisement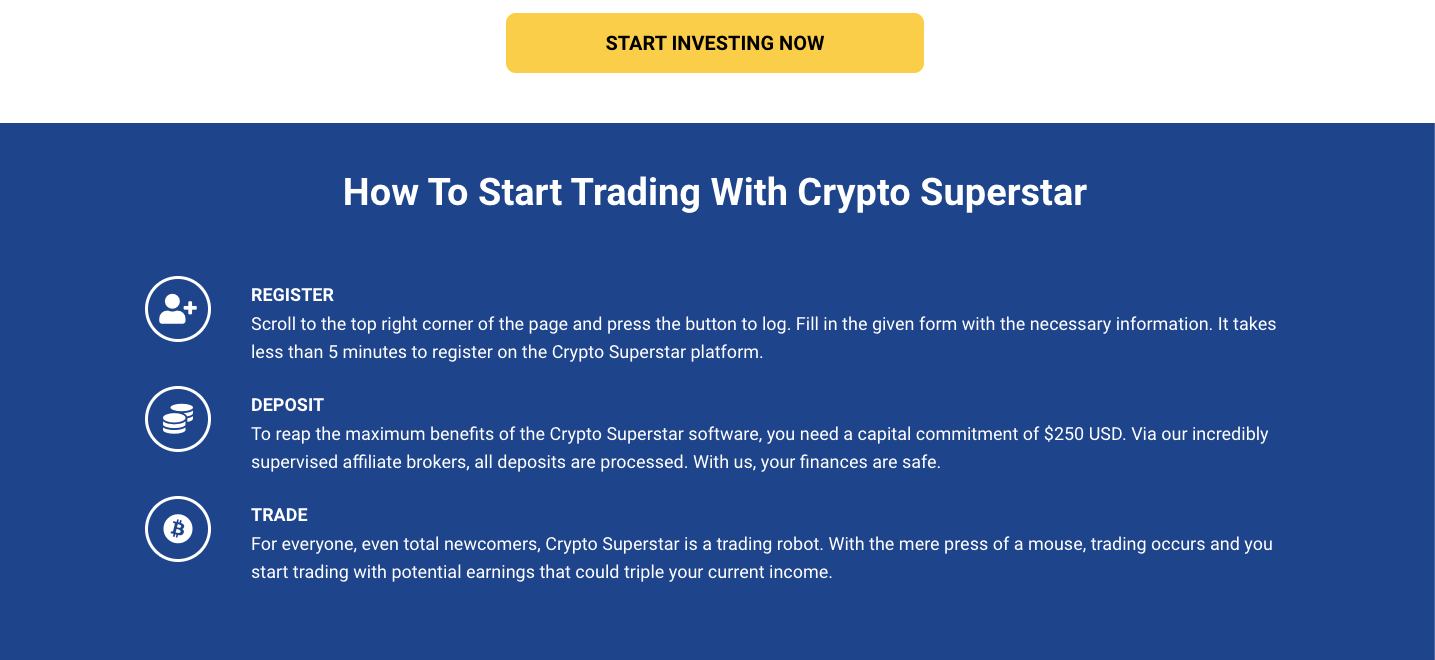 Whether or now Crypto Superstar is fake, the way it operates limits its legality in many countries.
Crypto Superstar claims to provide the program that makes trading decisions for you and invests your money in the financial markets, therefore it qualifies as an investment service. Like all other investment services, that means it must be authorized by relevant financial regulatory authorities to be offered legally. Crypto Superstar doesn't seem to have any registration or permission, which would make it illegal in many countries.
Article continues below advertisement
While trading is transparent since it occurs on the blockchain, the lack of authorization by a regulatory body places more inherent risk on users' funds as it is not insured. Like a lot of crypto platforms, Crypto Superstar is unregulated and difficult to research. Though it claims to be featured on websites such as CNN, Forbes, and TIME, searches on those sites for mentions of the platform don't turn up results.
While platforms of this kind do exist and continue to be developed, it is important to be cautious of those who mimic scams like Bitcoin Digital, Bitcoin Rejoin or Bitcoin Sunrise— some of which are sites that cannot even be reached anymore.