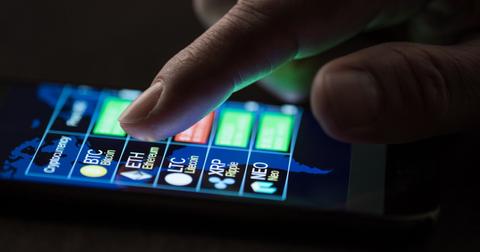 Is Cryptocurrency Is a Good Investment?
By Dan Clarendon

Updated
Is cryptocurrency a good investment?
Whether or not cryptocurrency is a good investment depends on who you ask. Eric Ervin, the co-founder and CEO of Blockforce Capital, wrote in a Forbes post that "even the most cynical Bitcoin bear" should consider investing in cryptocurrency. He said, "Cryptocurrencies have the potential to offer even more utility as a form of money than traditional central bank currencies." According to Ervin, "Even Facebook recognized the fact that the antiquated bureaucratic, banking system is ripe for disruption, but even they were shut down by the incumbents who fear the loss of control rather than embracing the unlocked potential that free and open capital markets can offer."
But Peter Mallouk, the president and chief investment officer of Creative Planning, Inc., thinks that bonds are a safer bet than speculative investments. "It's a lot sexier and interesting to buy things like cryptocurrencies and gold and silver," he said in a CNBC video. "What do those have in common? They don't bring any income to the investor. What those do is, we're just buying them on the idea that someone may pay more for them in the future."
Mallouk also said, "It's possible that's right. I'm not saying that if you do that, you're automatically going to lose money. But what it is, is it's moving from the investing world to the speculative world, and in the speculative world, there's a lot more risk, which is why you see a lot more booms and busts."
Is bitcoin a good investment?
Bitcoin is perhaps the best-known cryptocurrency. However, bitcoin isn't immune to fraud and theft. CFP Stacy Francis, the president and CEO of Francis Financial in New York, told CNBC that her husband purchased several bitcoins at the price of $10—compared to the current price of more than $11,000. Two of the coins were stolen off an exchange. According to Francis, all of the cryptocurrencies have the same underlying risk. Investors should be cautious trading on markets with such light regulation.
"This is not to say digital currency is an awful investment, but you need to know its place in your portfolio," said CNBC. "And that place is not the money you'll need in retirement to buy food and pay your living expenses."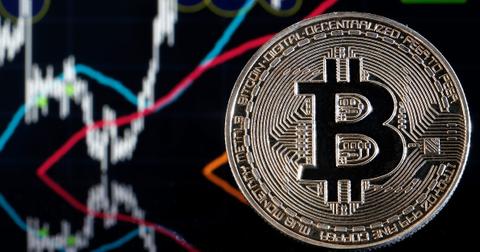 The Motley Fool's Sean Williams listed nine reasons not to invest in cryptocurrencies. He said that investors have no fundamental metrics to analyze cryptocurrency. Businesses haven't implemented blockchain on a large scale, cryptocurrency thefts occur occasionally, and cryptocurrency taxation is challenging to figure out.
"For as incredible as cryptocurrencies have been, they come with an ever-growing list of risks and concerns," Williams said. "At the end of the day, investing in cryptocurrencies simply may not be worth the headaches they bring to the table."
Beware of cryptocurrency risks
Lori Schock, the director of the SEC's Office of Investor Education and Advocacy, warned investors that cryptocurrency-related investments might not come with the protections of traditional securities markets. She wrote, "You should understand if you lose money there is a real chance the SEC and other regulators won't be able to help you recover your investment, even in cases of fraud."
She also wrote, "Cryptocurrencies may be today's shiny, new opportunity but there are serious risks involved. Proceed with caution, do your research, evaluate your financial goals and most importantly, don't flip a coin when you're making investment decisions. Before you invest, go to Investor.gov to learn how to invest wisely and avoid fraud."