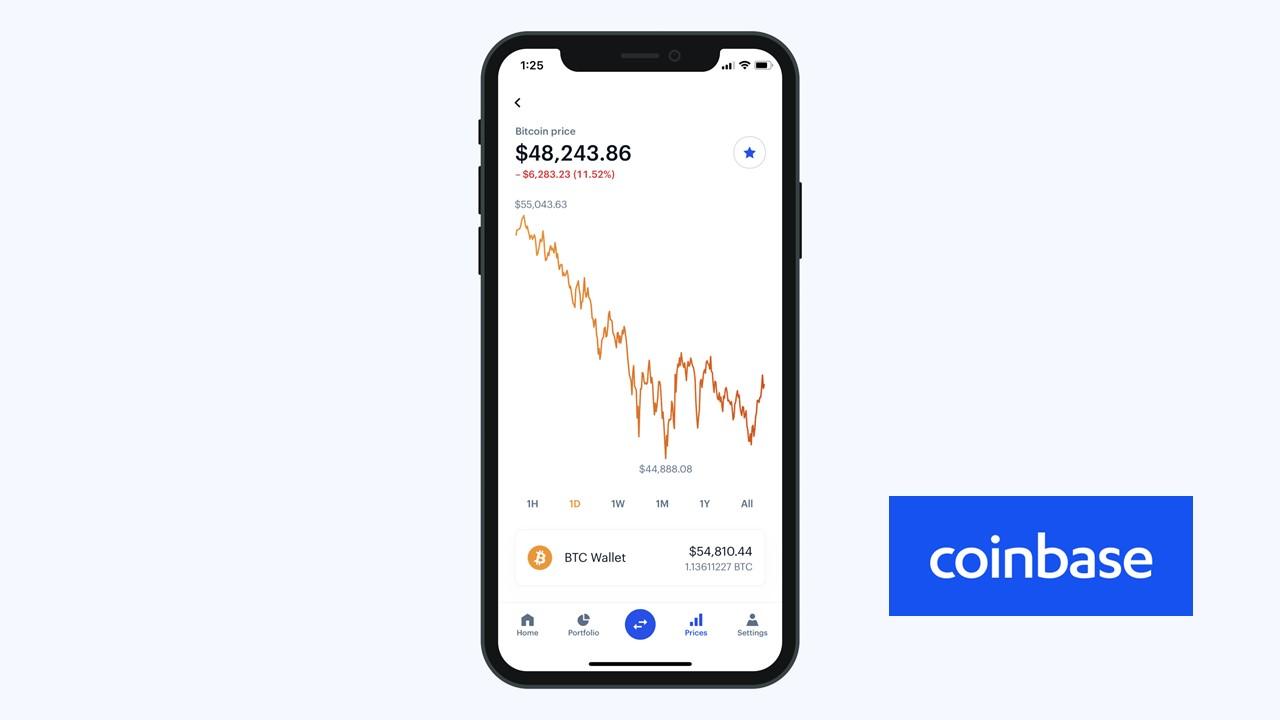 Coinbase Stock Falls 45 Percent From Peak, Good Deal for Investors
By Ruchi Gupta

May. 21 2021, Published 8:32 a.m. ET
Coinbase (COIN) stock bore a heavy price amid Bitcoin's recent plunge, which had something to do with Tesla CEO Elon Musk's tweets. In six days, Coinbase fell 35 percent and tracked Bitcoin's downtrend. The stock has pulled back 45 percent from its peak. Is Coinbase stock a good buy after the crash?
Article continues below advertisement
Coinbase operates the largest cryptocurrency exchange in the U.S. but it has a global presence in more than 100 countries. It makes money by charging a trading fee when people purchase or sell cryptocurrencies on the platform. 
What happened to Coinbase (COIN) stock?
Coinbase stock rose about 4 percent on May 20 and closed at $233.40, which halted six consecutive days of losses. The sell-off in the stock had its roots in the broad selling of cryptocurrencies that started after Musk said Tesla wouldn't accept Bitcoin payments for car purchases anymore.
Article continues below advertisement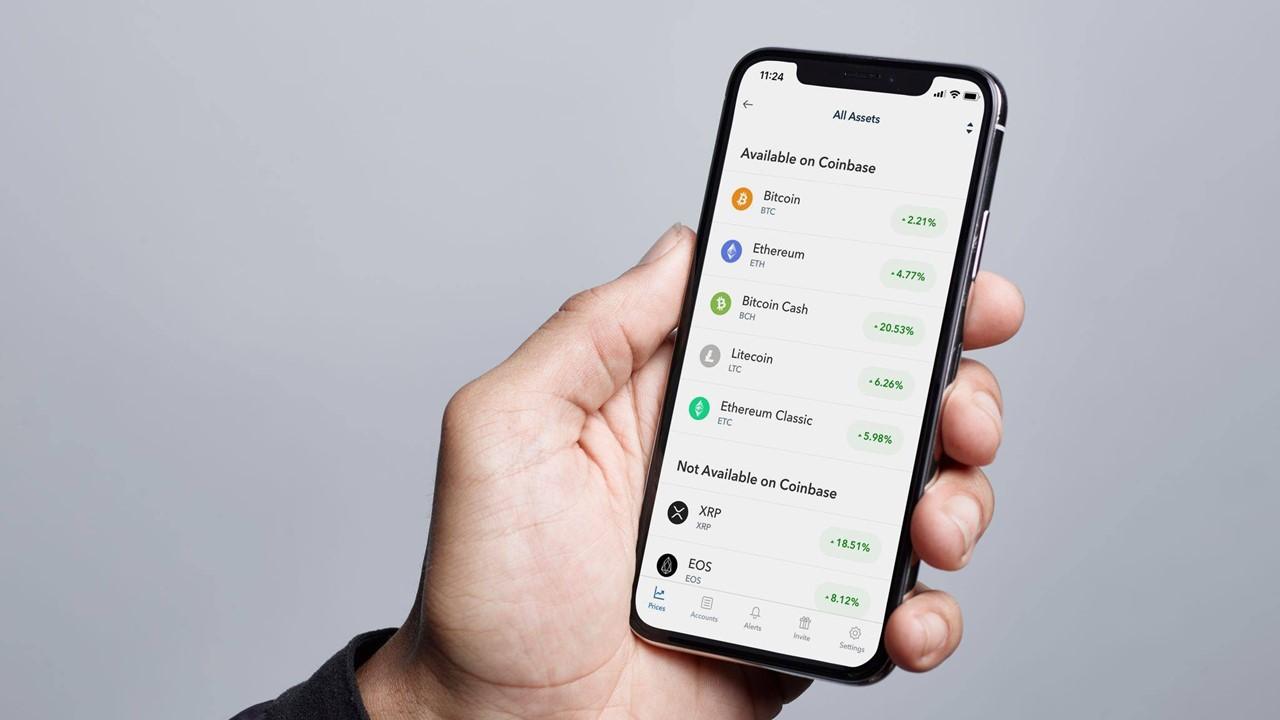 Cathie Wood buys falling Coinbase shares
For ARK funds manager Cathie Wood, any pullback in Coinbase stock is a buying opportunity. The funds have bought more Coinbase shares during the recent downtrend. For example, on May 19 when the crypto exchange stock fell 6 percent, ARKK ETF purchased nearly 134,000 shares, while ARKW bought more than 35,000 shares. 
Article continues below advertisement
Wood's funds continued to buy on May 20 even though the stock rebounded but still traded before its IPO reference price of $250. Wood's funds own about $1 billion in Coinbase shares.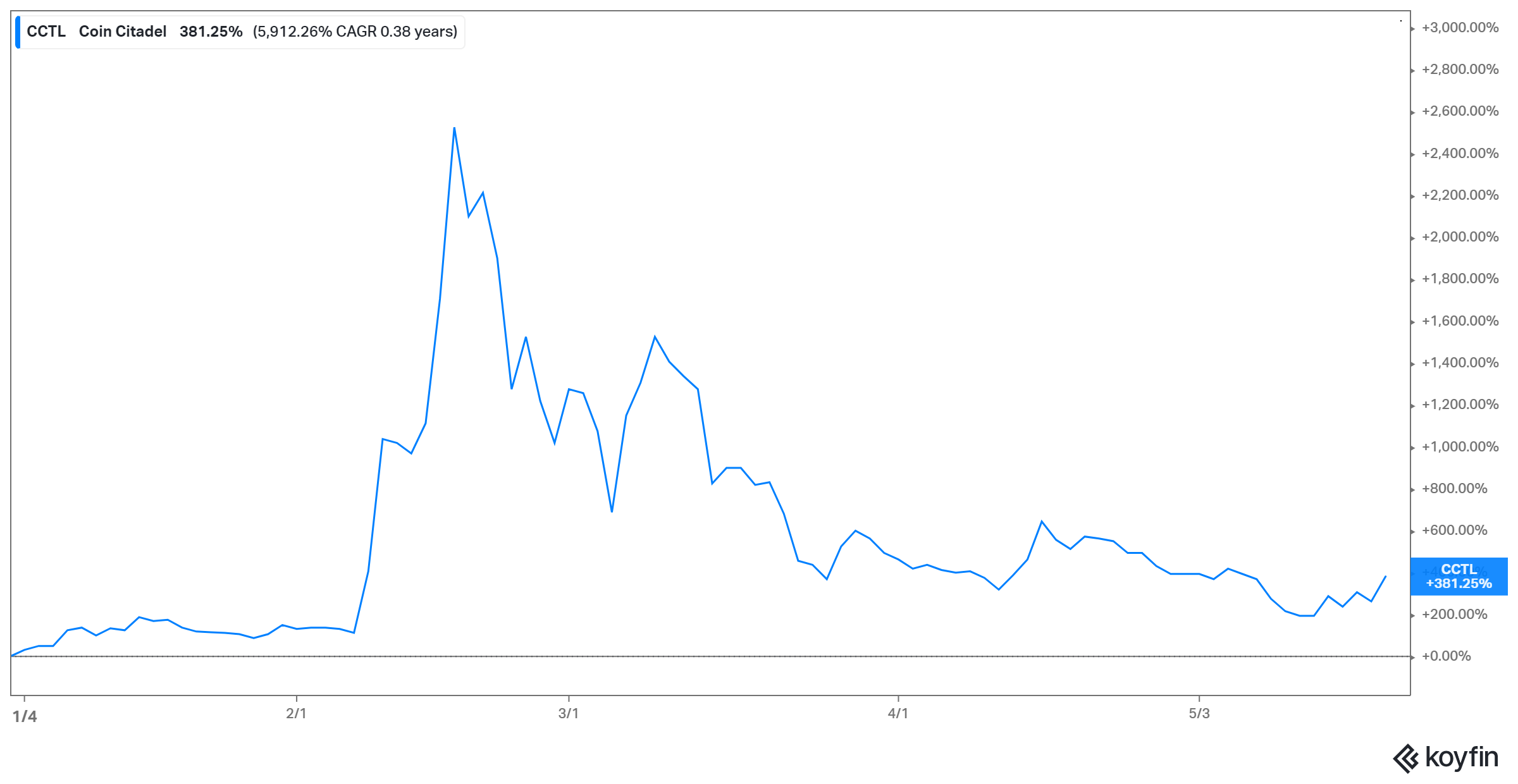 Article continues below advertisement
Coinbase stock valuation
Coinbase's valuation has fluctuated since its stock IPO. It debuted at a valuation of $66.4 billion. The valuation shot up to $86 billion after the stock rose sharply on its first day of trading. However, the recent sell-off reduced Coinbase's market value to below $50 billion as of the last closing.
Is Coinbase stock undervalued?
Wedbush initiated coverage of Coinbase stock with a buy rating and $275 target price, which implies nearly 20 percent upside to the current price. It noted that the crypto exchange's business model is more resilient than many investors recognize. Also, the firm pointed out that the market has undervalued the revenue potential of the company's ancillary products.
Article continues below advertisement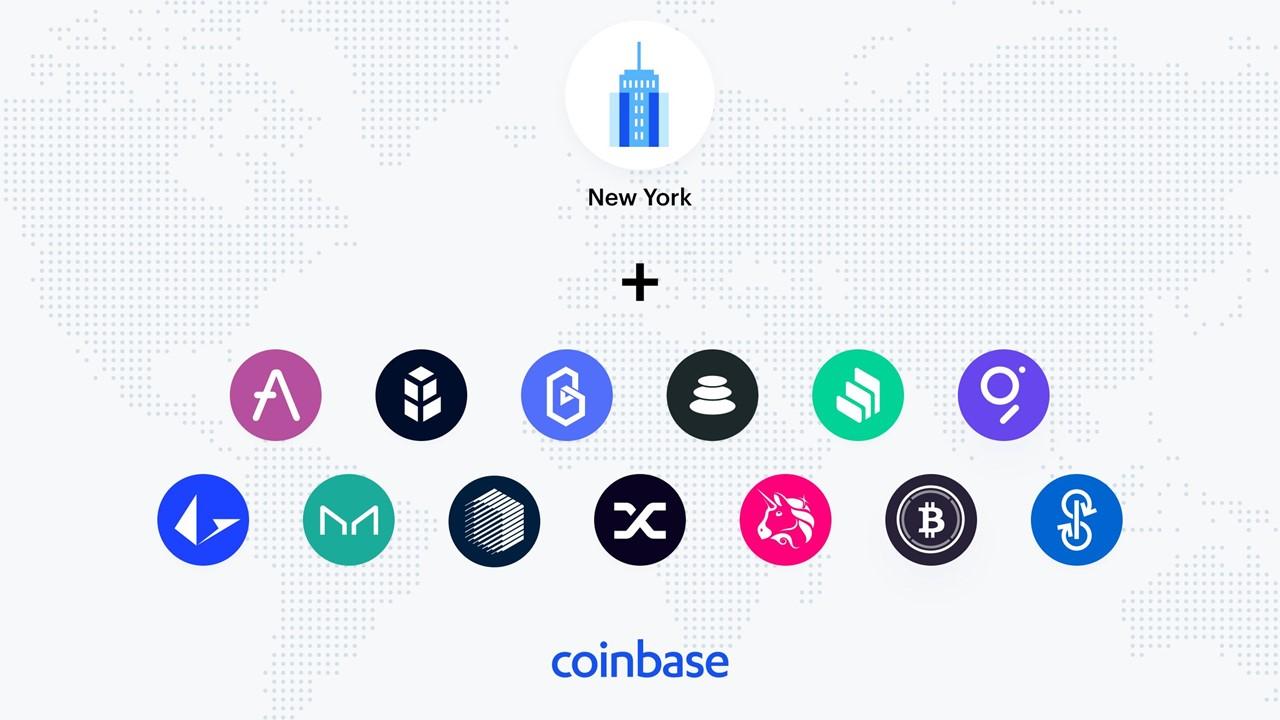 Coinbase (COIN) stock forecast
Investors looking to buy Coinbase stock after the crash wonder where it will be a year from now. The stock carries a consensus target price of $389, which implies 67 percent upside potential to the current price. The high target price of $650 suggests nearly a 180 percent upside potential. 
Article continues below advertisement
Reddit and Coinbase stock
Coinbase stock is a popular discussion topic on Reddit. Many investors have talked about the company's ability to make money whether cryptocurrency prices rise or fall because of its fees tied to buy and sell transactions. Other investors are talking about competition and how new rivals are coming and existing ones are improving their offerings. For now, there isn't much talk about shorting COIN stock. Instead, many Reddit investors view it as a long-term investment.
Article continues below advertisement
Should you buy COIN stock after the crash?
Coinbase's business is growing rapidly and there's still more room to grow as more individuals and institutions embrace crypto investing. In the first quarter, the company reported revenue of $1.8 billion, which represents more than triple growth from $585 million a year ago. The profit of $771 million increased more than 20 times from a year ago.
Coinbase is adding support for more cryptocurrencies. For example, it plans to list the widely popular meme crypto Dogecoin in few weeks. Offering more products means that the company can draw more customers and widen its trading fee revenue opportunity. Coinbase has proven to be the go-to place for big investors to buy crypto. For example, Tesla made its massive $1.5 billion Bitcoin purchase through Coinbase.
Article continues below advertisement
The crypto exchange shouldn't have problems pursuing growth opportunities. The company is in the process of raising $1.3 billion in the debt market to add to its $2 billion cash balance at the end of the first quarter. With more cash, Coinbase should be able to invest in growing its business quickly.
Best price to buy Coinbase stock
Coinbase has traded in the range of $208–$429.54 since IPO. It hit the all-time low on May 19 amid the crypto sell-off. Looking at Wall Street's target price, taking into account the crypto industry's typical volatility and considering Coinbase's growth potential, buying COIN stock below the reference price of $250 now could be a good deal.