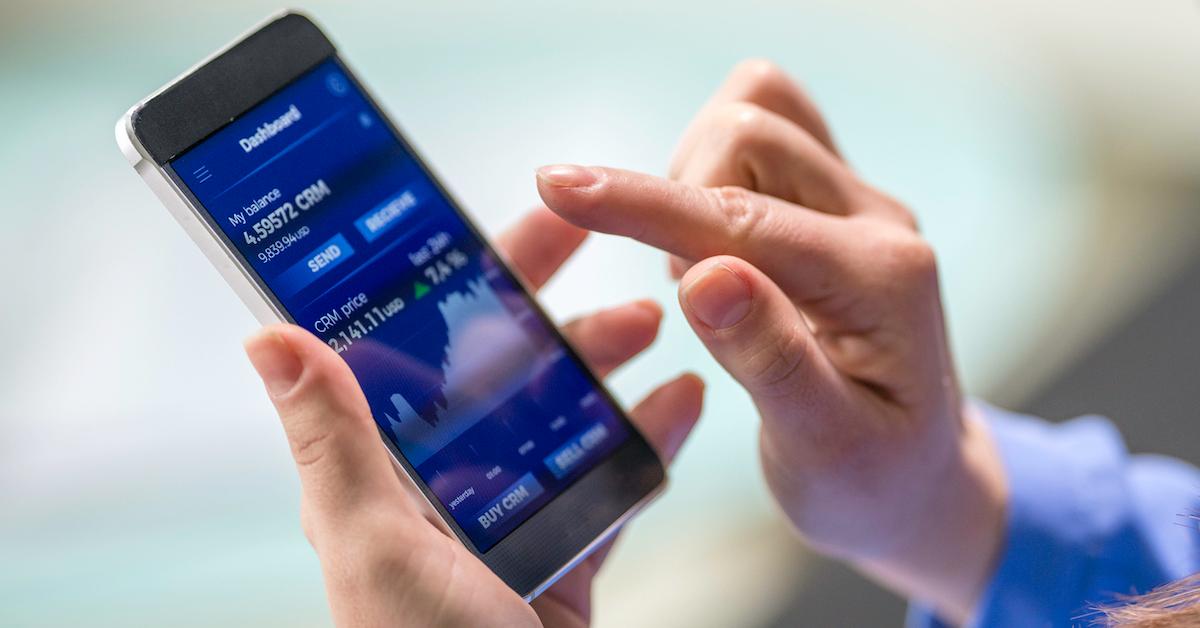 Bitcoin IPOs Are on the Way — How Do You Buy Them?
By Mohit Oberoi, CFA

Nov. 16 2020, Updated 9:07 a.m. ET
Finance pundits as well as regulators are divided over cryptocurrencies. While cryptocurrencies like bitcoins are still barred in many countries, others are welcoming their adoption. The U.S. SEC has taken another step and cleared the way for cryptocurrency ETFs. Are bitcoin ETFs safe and how can you buy bitcoin ETFs? 
Article continues below advertisement
Last week, billionaire fund manager Stanley Druckenmiller pointed to inflationary concerns and said that gold and bitcoins could be good hedges against inflation. Earlier this year, Paul Tudor Jones also said that he has invested some of his assets in bitcoins. Meanwhile, Warren Buffett, arguably among the best investor of all-times, has a very pessimistic view of cryptocurrencies.
Article continues below advertisement
To be sure, it's not possible to arrive at a fundamental value for cryptocurrencies like Bitcoin. However, traders use charting to trade in crypto. The easy monetary policies and massive money printing by central banks globally increase the appeal of bitcoins.
What crypto ETFs are available?
According to ETFDB, there are five blockchain ETFs. These are Amplify Transformational Data Sharing ETF, Goldman Sachs Finance Reimagined ETF, Innovation Shares NextGen Protocol ETF, First Trust Indxx Innovative Transaction & Process ETF, and Reality Shares Nasdaq NexGen Economy ETF.
Article continues below advertisement
What is the best bitcoin ETF to buy?
Currently, the SEC hasn't approved any of the bitcoin ETFs. However, the Grayscale Bitcoin Trust exchange-traded fund is a close proxy to investing in bitcoins. It has more than doubled this year amid the surge in bitcoin. The ETF holds over $8 billion in assets. Its assets have surged this year as investors have put money into the fund amid the surge in bitcoin prices.
Article continues below advertisement
Meanwhile, the SEC has paved the way for crypto ETFs. iExpats reported that "SEC chairman Jay Clayton says his team is working on regulations that will allow cryptocurrency ETFs to market in the US – a big move towards legitimising Bitcoin and other digital currencies."
Fidelity's crypto ETF
In August, Fidelity filed for its first bitcoin ETF. However, the fund would not for retail investors but qualified investors. The fund would have a minimum investment amount of $100,000.
Article continues below advertisement
Are there crypto ETFs on Robinhood?
Once fund houses launch bitcoin ETFs, you can buy them through your Robinhood account. To be sure, bitcoin ETFs would bring more acceptability for bitcoins that are a controversial asset class. Investing in bitcoin ETF would lead to lower costs as well as lower risks for retail investors. Given its largely unregulated structure and multiple frauds, some retail investors are apprehensive of bitcoins. However, a polled investment vehicle like ETF might appeal to them.
All said, cryptocurrency is an alternate asset class that is still evolving. You should get yourselves familiarized with the cryptocurrency markets and invest less than 5 percent of your assets in cryptocurrencies.