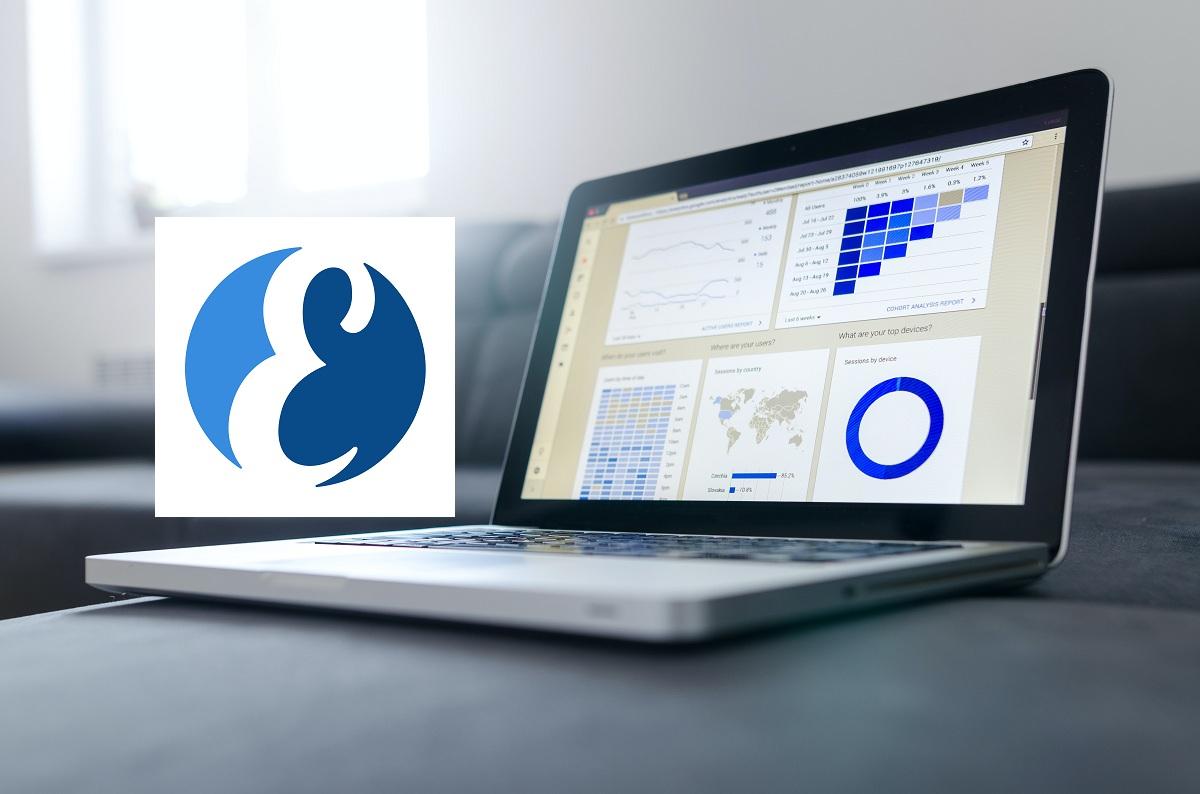 Where Will Everipedia (IQ) Be in 2025?
It's a new month, and many investors are looking for the next cryptocurrency to explode. You may want to take a look at Everipedia (IQ), which has risen 200 percent in 2021 but continues to trade under $1. What's Everipedia price prediction, and how high can it go by 2025?
Article continues below advertisement
Everipedia is a blockchain-based online encyclopedia that has been around for some years. Its investors include Galaxy Digital, and it has secured partnerships with renowned organizations such as the Associated Press. IQ, Everipedia's official cryptocurrency, is used for editing Everipedia articles through a staking process.
How many Everipedia (IQ) coins are there?
Everipedia's total current supply is 10 billion coins, of which all are circulating. Like Bitcoin, it has a supply cap, of 21 billion tokens, At its current price of $0.012, Everipedia carries a market value of $120 million.
Article continues below advertisement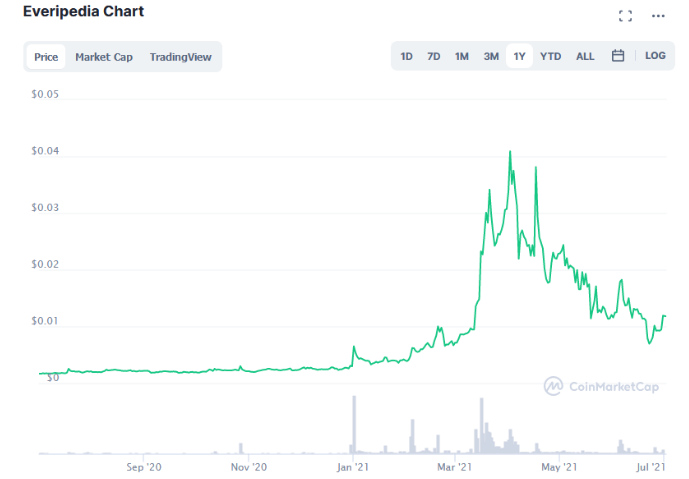 Everipedia's (IQ) price prediction for 2025, and how high it could go
With gains of more than 200 percent in 2021 and about 500 percent in the past year, Everipedia has been one of the best altcoins to invest in recently. But where will it be in the coming years? The highest the crypto has gone so far is $0.077 in Jul. 2018.
Article continues below advertisement
Some predictions see IQ soaring to even higher highs. WalletInvestor forecasts IQ will reach $0.027 a year from now, suggesting a 125 percent upside, and $0.10 in five years, a 730 percent upside. Meanwhile, Digital Coin Price sees Everipedia closing 2021 at $0.016, implying a 35 percent upside, and reaching $0.037 in 2025, suggesting a 200 percent gain over its current price.
When will Everipedia (IQ) reach $5?
If Everipedia were to reach $5, it would make some investors millionaires. To get to $5 from its current price, IQ would need to gain 42,000 percent. In the past year, Everipedia's monthly gains have averaged 40 percent. If it maintains that momentum, IQ would need 18 months to reach $5, suggesting it could get there by the end of 2022.
Article continues below advertisement
Everipedia versus Wikipedia
Everipedia and Wikipedia are competing online encyclopedia services. However, while Wikipedia launched in 2001, Everipedia began in 2014. Additionally, Wikipedia hasn't transitioned to blockchain and therefore lacks its own official cryptocurrency.
Article continues below advertisement
The best way to buy Everipedia's IQ coin
Although it hasn't made it to Coinbase, Everipedia's exchange support has continued to expand, and you can now purchase it through nearly two dozen exchanges. The best place to buy IQ with the U.S. dollar is Bitfinex. If you're looking to convert other cryptocurrencies into Everipedia, you can do so on platforms such as Binance, BigOne, CoinEx, Upbit, and OKEx.