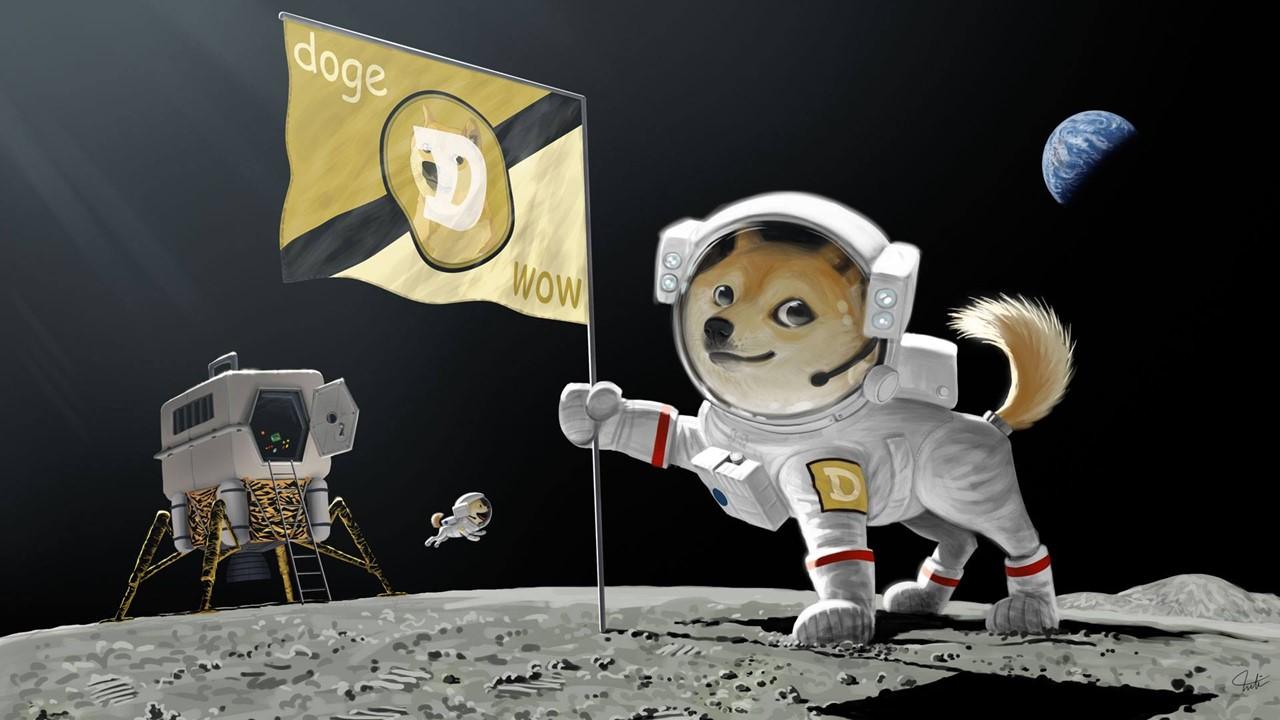 Dogecoin Forecast: Where Will It Be in 2025?
By Ruchi Gupta

Apr. 20 2021, Published 9:11 a.m. ET
Dogecoin's (DOGE) price is rising as fans mark "Doge Day." At the same time, the support for the petition to get Amazon to accept dogecoin payment is growing. What's DOGE's price forecast for 2025 and is it a good long-term investment?
Article continues below advertisement
Dogecoin started as an internet meme and earned the "joke currency" nickname. However, people are taking it seriously now as its price continues to rise. Fans have used it to raise money for a variety of causes, like sending a Jamaican team to the Olympics in Russia and sponsoring a driver to Nascar racing competition. 
Why dogecoin is rising
The altcoin's blistering bull run has seen it rise almost 30 percent in the past 24 hours. The crypto has gained more than 470 percent in the past week and almost 8,400 percent YTD. The meteoric rise has seen its market value above $50 billion, which makes it bigger than automaker Ford.
Article continues below advertisement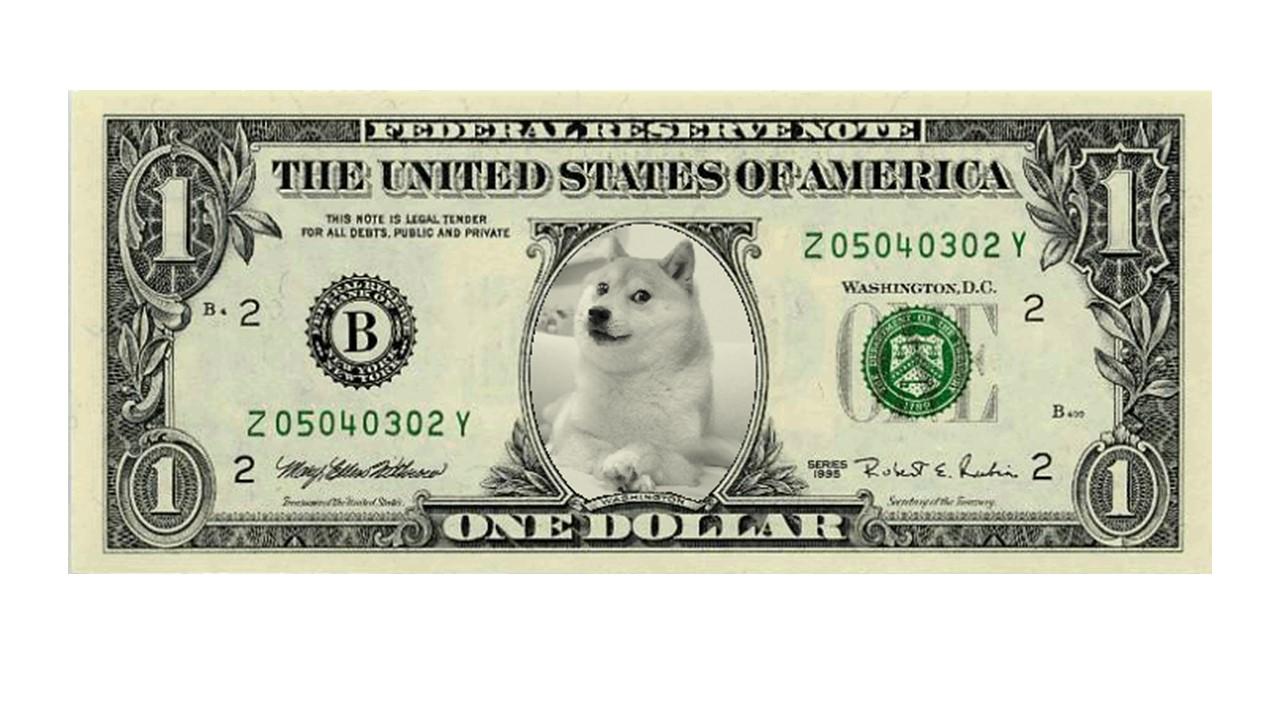 Dogecoin's rise can be attributed to several factors. First, there's the Doge Day campaign effect. Fans of the altcoin have selected April 20 as the holiday they hope to mark by driving the meme cryptocurrency's price to $1. Therefore, there's a rush to buy the cheap DOGE before its price increases. 
Article continues below advertisement
Mentions by public figures like Musk and Mark Cuban and increasing media coverage have also increased dogecoin awareness and brought more investors to the altcoin. Also, DOGE's price has got a boost from more businesses endorsing it as a payment option.
Will dogecoin rise more?
Dogecoin should continue to rise as its adoption as an investment and payment grows. As an investment, the altcoin's juicy returns should attract more investors seeking to make quick money. Also, considering DOGE's low price, it should continue to attract small investors seeking cheaper alternatives to blue-chip cryptocurrencies bitcoin and ether. 
Article continues below advertisement
A major boost to the cryptocurrency has been businesses adding it as a payment option. Dozens of businesses from car dealers to airlines now accept dogecoin payment and the trend is continuing. For example, leading electronics retailer Newegg recently announced that it will accept dogecoin payments for online purchases. DOGE's cheap transaction fee and faster transaction speed are encouraging its adoption as a payment method. 
Dogecoin 2025 forecast
DOGE price predictions generally lean bullish. Although Walletinvestor is usually conservative with its crypto price predictions, it sees dogecoin's price reaching $0.55 by 2025, which implies a 30 percent upside from the current price. 
Article continues below advertisement
Digital Coin Price forecast shows DOGE will finish 2021 at $0.65 and will rise as high as $1.39 by 2025. Long Forecast has a more bullish outlook for dogecoin. It sees the crypto closing the year at $1.68, which implies a 300 percent upside over the current price. Its DOGE price prediction for 2025 is as much as $3.85, which implies more than 90,000 percent upside.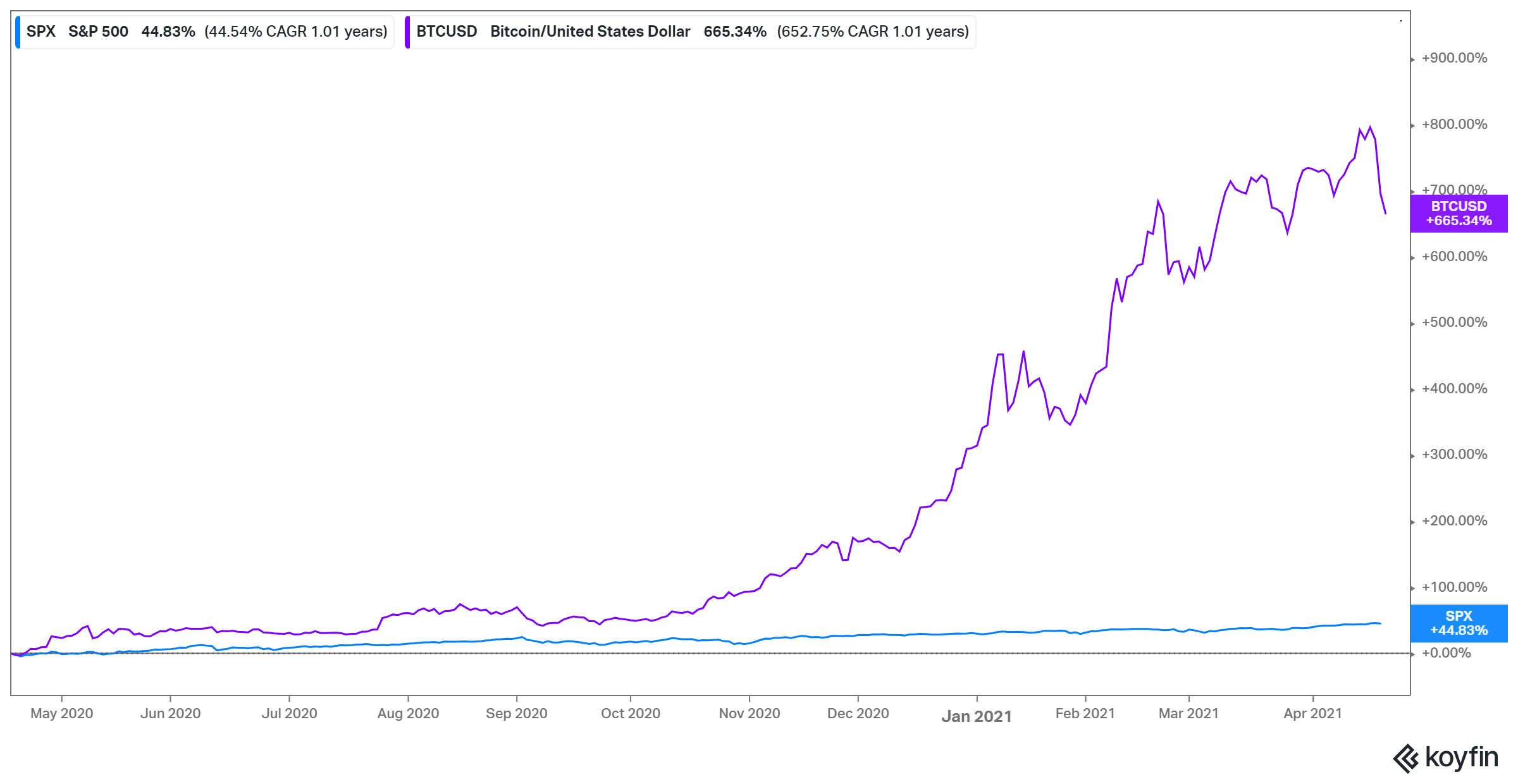 Article continues below advertisement
Dogecoin as a long-term investment
Dogecoin has been a big winner for investors with returns of more than 20,000 percent in the past year. That dwarf Bitcoin's 670 percent returns in the same period. The altcoin has delivered even much better returns than the stock market considering the S&P 500 index is up just 45 percent in the past year.
Looking to the future, there are several potential catalysts to more DOGE rally. For example, the altcoin could rocket if Amazon yields to the petition and accepts dogecoin payment. 
Article continues below advertisement
Since dogecoin has only entered a handful of crypto exchanges, more exchange endorsements would send its price soaring. A Coinbase listing has delivered a significant boost to altcoins and that's an opportunity that remains for DOGE.
Is it risky to invest in dogecoin?
All investments carry some risk. In addition to knowing dogecoin's 2025 forecast, you'd want to know the risk of being exposed to the joke currency. As Doge Day fuels a rush to dogecoin, investors need to be aware that the crypto's supply is unlimited, which creates an inflationary risk. 
Bitcoin and Binance Coin (BNB) are cryptocurrencies with inflationary protection. Bitcoin's supply is capped at 21 million units. Meanwhile, BNB burn will see the token's supply fixed at 100 million units—down from 200 million units at the launch. Even Ether, one of the blue-chip cryptocurrencies, has an unlimited supply.