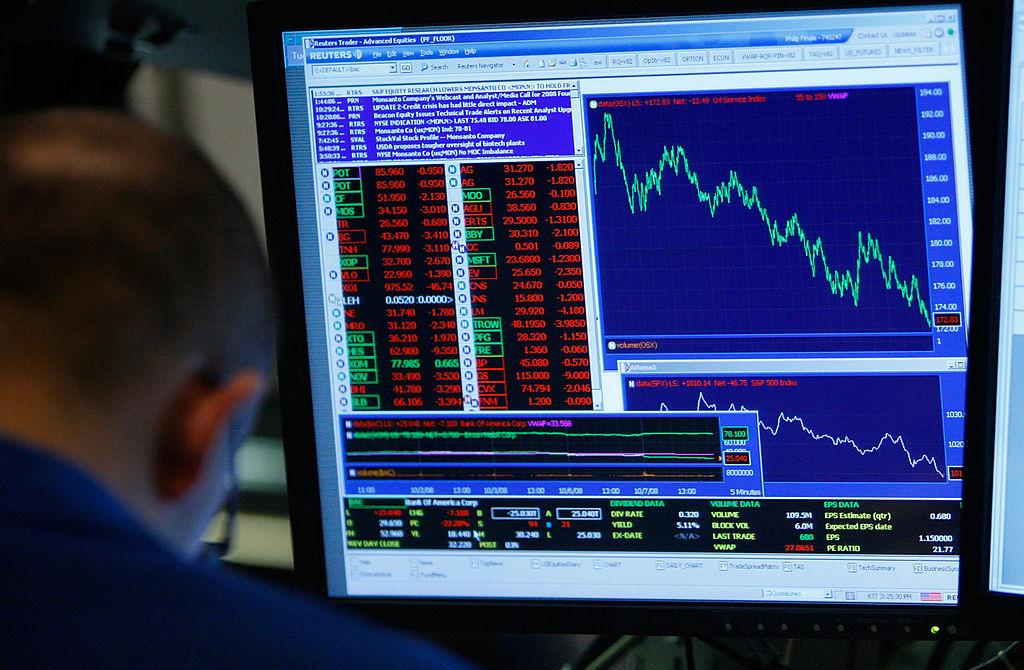 Why You Should Follow the Crypto Fear and Greed Index
By Mark Prvulovic

Mar. 17 2021, Published 2:41 p.m. ET
It's crucial that investors know how to judge the general state of any market they're investing in. In the stock market, one metric that regular investors follow closely is the VIX or the CBOE Volatility Index. It's a measure of just how volatile the markets are as well as the general level of concern or fear among investors right now. The higher the VIX is, the more investors are worried and vice versa. 
Article continues below advertisement
Now, there's an equivalent metric for crypto investors looking to gauge the state of the market. The Crypto Fear and Greed Index, published by Alternative.me, has been tracking exactly how enthusiastic the crypto markets have been over the past few months. If you're looking for a statistical tool to gauge the crypto ecosystem, then this metric is one you should keep bookmarked on your web browser.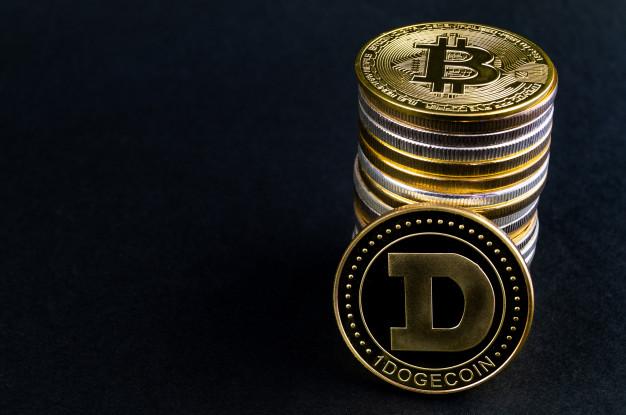 Article continues below advertisement
Crypto Fear and Greed Index
The Crypto Fear and Greed Index is a daily metric that tracks the total amount of enthusiasm in the crypto market and encapsulates this in a score from zero to 100. Zero means "extreme fear," while 100 means "extreme greed." Right now, the index is putting the crypto market at a 71, which is firmly in the bullish "greed" camp. To put that into perspective, February was an extremely greedy month according to the index. It scored a remarkably high 93.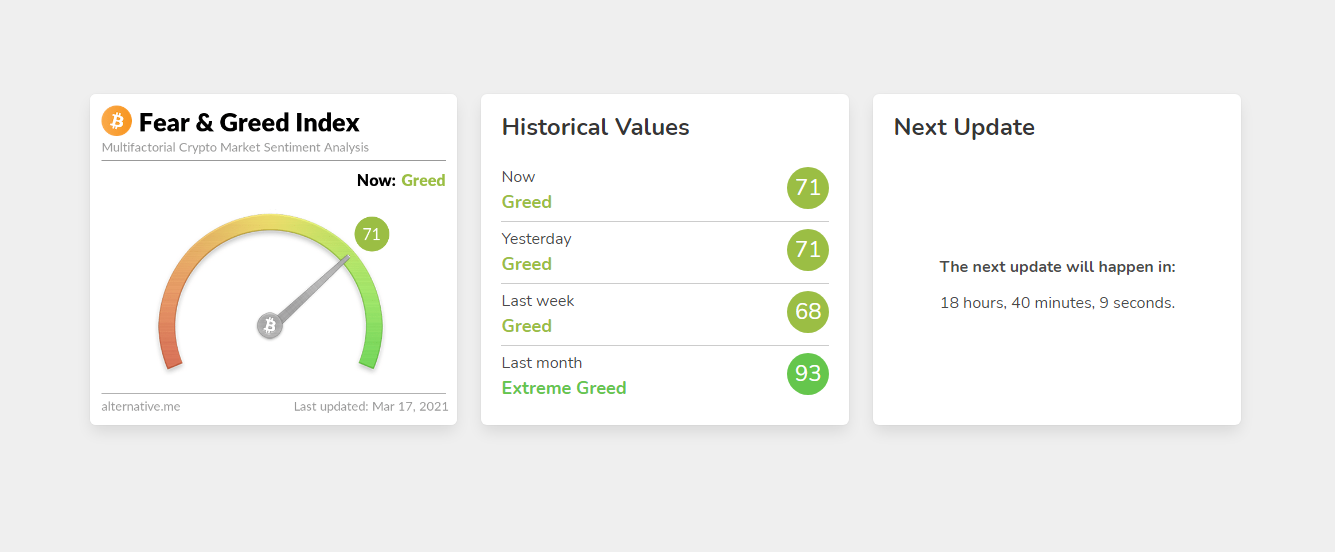 Article continues below advertisement
However, looking back to early March, the index fell to as low as 38 for a short time, which means that most crypto investors became fearful in just the span of a few days. While it only lasted for one day before recovering, it shows just how quickly the markets can go from being overly excited to overly scared. Keep that in mind if you're looking to make long-term investments in crypto. Extreme volatility and investors' mood swings are going to be common. As a general trend, it seems like the markets are going to remain greedy with crypto for a while longer.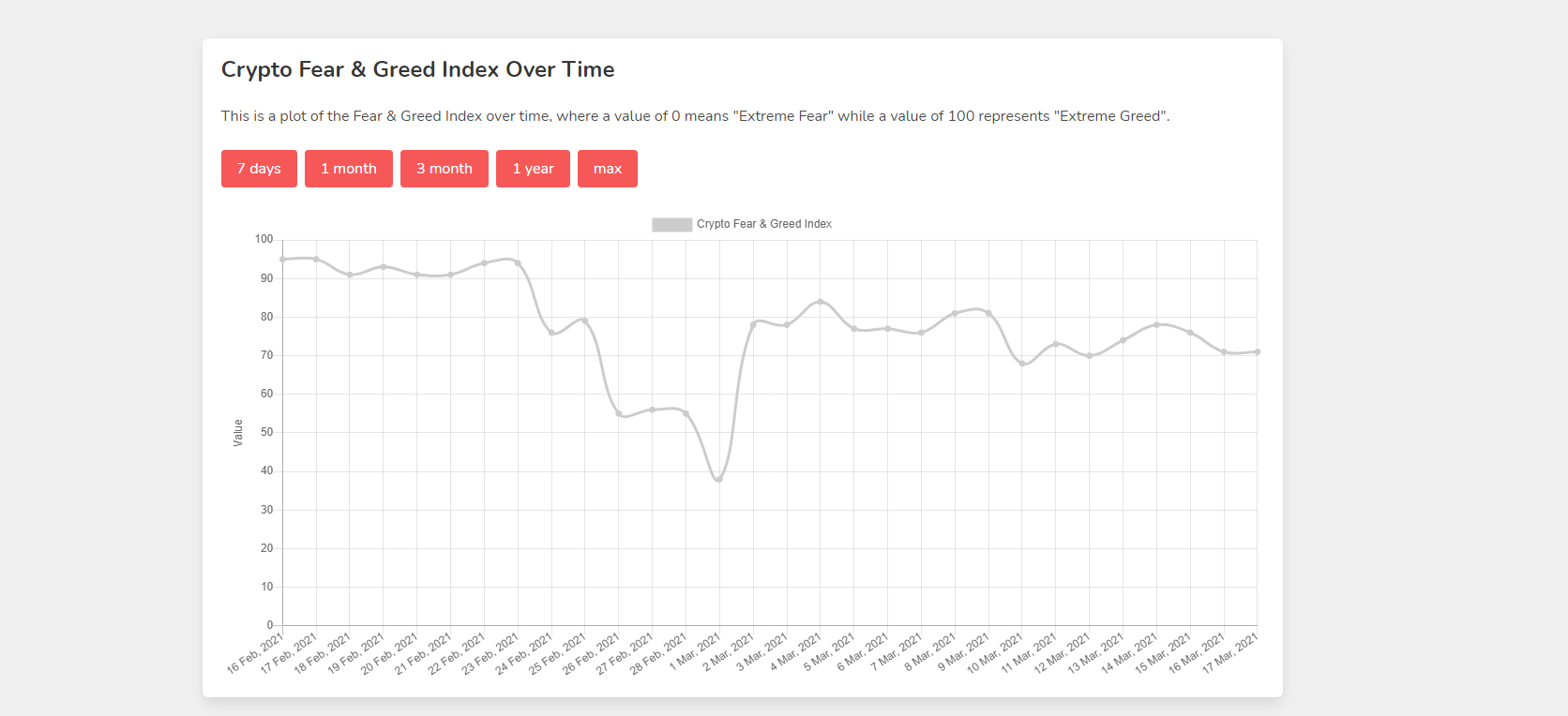 Article continues below advertisement
Does this confirm that we're in a bubble?
There's an old saying on Wall Street that investors are moved by fear and greed. In the cryptocurrency world, this is doubly so. Currently, there's a lot of optimism in the crypto ecosystem, although there are some concerns that we've entered a bubble. The NFT (non-fungible token) market is reporting an extraordinarily high growth rate mainly from investors looking to cash in on an easy way to make money. We're also seeing a flood of speculative interest in many other altcoins as well.
However, there's also a reason why this is happening. For one, the U.S. government has pumped trillions of dollars into the economy over the past year. Many investors are worried that inflation is going to be a major issue going forward, which is why mainstream cryptos like Bitcoin have gained so much in value. Also, the new $1,400 stimulus checks are giving Americans a lot of extra money to play with, some of which will likely go into cryptocurrencies. Whether or not that's a good idea is a separate question altogether. However, there's every reason to think that cryptos will continue to gain popularity over the near future, which is why the markets are generally greedy right now, according to the index.