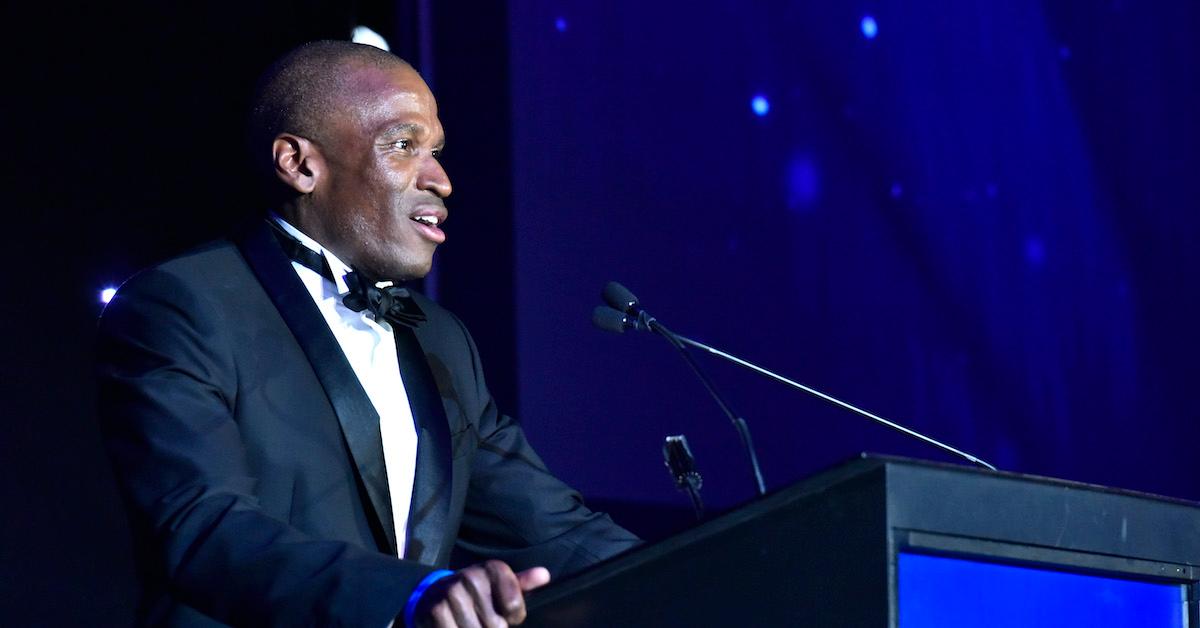 BitMEX Cofounders Charged For Violating Regulatory Laws, Causing Major Sell-Off
By Judith Riseshine

Oct. 2 2020, Updated 2:07 p.m. ET
Four co-founders of BitMEX, the second-largest cryptocurrency exchange by market capitalization, have been charged with violating U.S. anti-money-laundering rules, which may result in prison sentences of up to five years if they are found guilty. 
Article continues below advertisement
According to what was stated by the federal regulatory agency, the Seychelles-based crypto exchange has not complied with the United States anti-money laundering rules. This requires that banks and other financial institutions in the U.S. keep a record of all currency transactions and customer relationships to check money laundering.
Article continues below advertisement
BitMEX's three founders Arthur Hayes, Ben Delo, and Samuel Reed, along with head of business development Gregory Dwyer, were charged for not obeying the regulatory rules and another count of conspiracy to violate the act. A report from the justice department states, Reed was arrested, in Massachusetts, while the other three indicted individuals are at large.
Why the BitMEX founders were charged:
The Manhattan prosecutors claim BitMEX has been involved in money laundering and sanctions violations. They further allege the company launders proceeds of cryptocurrency hacks and allows customers from Iraq to trade on its platform, in violation of U.S. sanctions. Though the company operates from the Seychelles, it serves U.S. customers, and therefore the exchange is subject to the U.S.'s know your customer, or KYC, rule.
Article continues below advertisement
Dwyer's lawyer, Sean Hecker, said his client will contest the charge. According to the exchange spokesperson, the company disagrees with the U.S. government's decision and is ready to fight the allegations.
In a statement on the company's blog, BitMEX responded to the charges:
"We strongly disagree with the U.S. government's heavy-handed decision to bring these charges, and intend to defend the allegations vigorously. From our early days as a start-up, we have always sought to comply with applicable U.S. laws, as those laws were understood at the time and based on available guidance."
Article continues below advertisement
The statement went on to reassure users. "In the meantime, the BitMEX platform is operating entirely as normal and all funds are safe. To allay any potential customer concerns, pending withdrawal requests were processed at 17:45 UTC, in line with our standard procedures. We will process another off-cycle withdrawal at 08:00 UTC, 02 Oct 2020, and then 13:00 UTC, as usual."
Article continues below advertisement
How does the charge affect BitMEX?
According to reports, over 32,000 bitcoin worth more than $335 million was withdrawn from BitMEX within 24 hours of the U.S. government filing charges against the four executives. The huge withdrawal was made by 4:30 a.m. on Friday, but the exchange still retains a larger amount of its deposit balance. About 135,000 to 170,000 bitcoin still remains in its custody, and it still has the majority of its customers.
Reports state the BitMEX exchange received more than $11 billion in Bitcoin deposit and earned more than $1 billion in fees from U.S. customers. Its platform allows investors to access the global financial market using Bitcoin. BitMEX's main earnings come from accepting orders and funds from customers in the U.S. and globally. 
Article continues below advertisement
What is the effect on bitcoin price and the crypto market?
The large withdrawal from BitMEX increased the bitcoin market liquidity by 25 percent. The entire crypto market experienced a downward trend after the charges were announced. 
Article continues below advertisement
The crypto market lost $13 billion in capitalization within hours following the news. Bitcoin price fell by 4 percent down to $10.455, Etheruem price also went down by 8 percent, and Ripple XRP down by 5.5 percent.
Where is the Bitcoin withdrawn From BitMEX now?
According to reports, some part of the BTC withdrawn from BitMEX was transferred to other exchanges like Gemini and other popular exchanges. Some were transferred to exchanges with private wallets.
The chief economist at Chainalysis, Philip Gradwell, who witnessed part of the withdrawal said, more withdrawals will come in blocks.