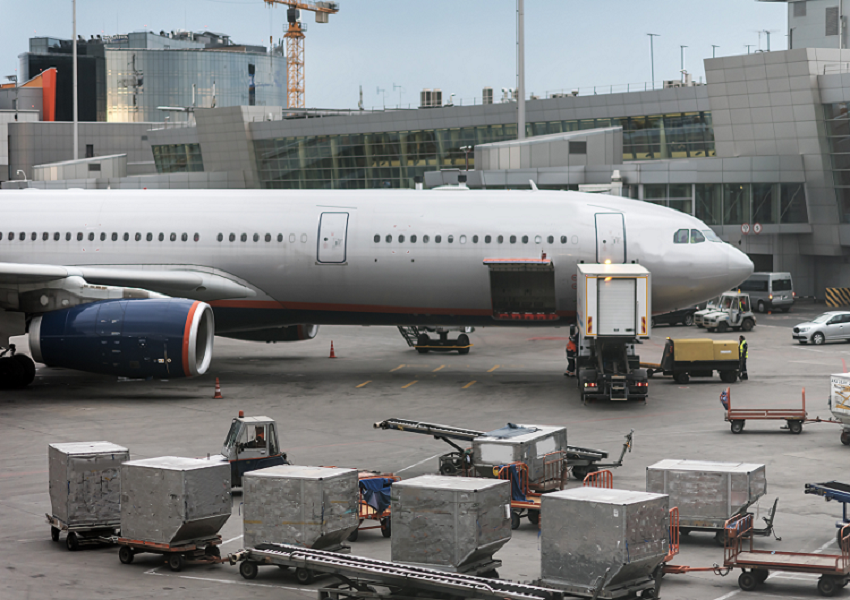 Air Cargo Stocks Fall on Fears of Economic Slowdown
By Anirudha Bhagat

Oct. 4 2019, Published 10:39 a.m. ET
Air cargo stocks have been bleeding since the start of October on rising concerns of a global economic slowdown. Dismal economic data and new tariffs on European goods kept broader markets on a downward trajectory. In the first three days of the month, the Dow Jones, S&P 500, and Nasdaq fell 2.7%, 2%, and 1.6%, respectively.
Air cargo stocks were among the most battered in broader markets' recent sell-off. Atlas Air Worldwide (AAWW) has fallen the most in the last three days, by 10.4%. United Parcel Service (UPS) and FedEx (FDX) stocks have fallen 3.3% and 2.7%, respectively, and the iShares Transportation Average ETF (IYT) has fallen 4.2%. About 20% of the fund is allocated to air freight and couriers services stocks. The 20-component Dow Jones Transportation Average has fallen 4.2%.
Article continues below advertisement
Manufacturing and service sectors contract
The ISM's (Institute for Supply Management) September PMI data has sparked fear of a global economic slowdown. On October 1, the ISM reported that the manufacturing PMI had contracted from 49.1% in August to 47.8% in September. The PMI reached its lowest level since June 2009, when it fell below 35%.
Economic slowdown fears worsened when the ISM released September's service PMI data yesterday. At 52.6%, the PMI was lower than the economists' expectation of 55.1% and August's reading of 56.4%.
New tariffs on European imports
The Trump administration's new tariffs on European imported goods further impacted broader markets. The new tariff announcement came after a WTO (World Trade Organization) ruling allowed the US to impose tariffs on $7.5 billion in European goods.
The Trump administration has imposed 25% tariffs on hundreds of European products. However, the main highlight was a 10% import duty on European-made Airbus planes. The tariffs escalated trade tensions between the US and Europe.
The US has already imposed tariffs on steel and aluminum, of 25% and 10%, respectively. Moreover, Washington also intends to levy duties on European cars and parts. In retaliation, the European Union has imposed tariffs on nearly $3 billion in American goods.
Article continues below advertisement
Following the WTO ruling on Wednesday morning, European trade commissioner Cecilia Malmstrom warned that the European Union would retaliate to US tariffs. She said, "If the U.S. decides to impose WTO authorized countermeasures, it will be pushing the EU into a situation where we will have no other option than do the same," according to CNBC.
Weakening trade hurts air cargo companies
The abovementioned factors are set to impact the air cargo industry directly. Dismal economic data suggests weaker trade, and trade tensions could eventually reduce logistic volumes, affecting air cargo companies.
Atlas Air's and FedEx's sluggish logistics volumes have hurt their financial results. Atlas Air's Q2 revenue and earnings fell short of analysts' expectations. The company blamed its weak results on softer demand due to trade worries.
Last month, FedEx reported dismal fiscal 2020 first-quarter results. The company blamed the slowdown in global trade and production for its lackluster performance. FedEx also trimmed its fiscal 2020 earnings outlook, citing negative manufacturing output in Germany and US-China trade uncertainty.
United Parcel Service's international business is also soft. Its international revenue fell 2.7% year-over-year in its last reported quarter as global trade worries hurt logistic volumes.