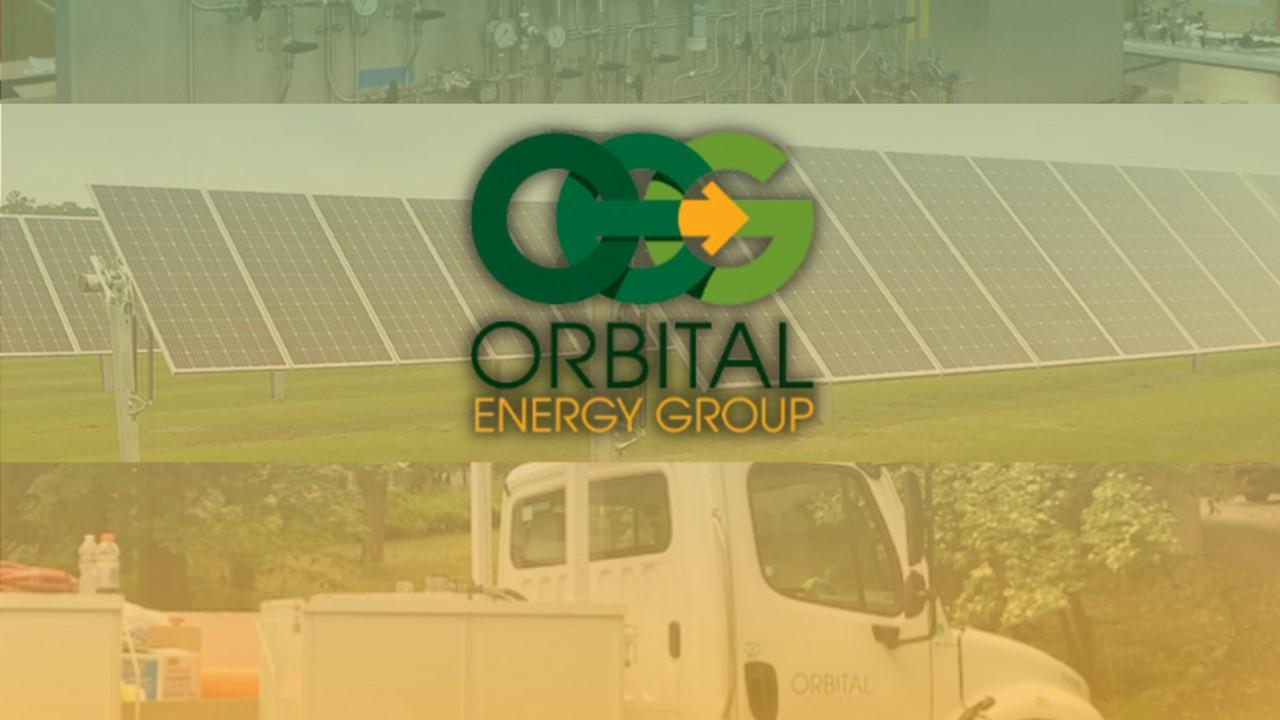 OEG Stock Is Falling—Should You Buy the Dip?
Orbital Energy (OEG) stock rose over 115 percent on June 1 and is now up almost 250 percent YTD. Is it too late to buy OEG stock or can it still deliver good returns for investors?
Article continues below advertisement
OEG has four business verticals—Orbital Power Services, Orbital Telecom Services, Orbital Gas Systems, and Orbital Solar Services. The company provides energy infrastructure services to several industries including telecommunications, alternative energy, power and utilities, and the petrochemical industry.
What happened to Orbital Energy stock?
In April, Orbital Energy announced the acquisition of Gibson Technical Services for $48 million. On June 1, the company announced that Gibson has received a contract for approximately 700 miles of engineering and construction services across Central Mississippi.
Article continues below advertisement
Orbital Energy said that "GTS (Gibson Technical Services) began the first engineering phase of the Project in April 2021 with construction slated to start in June 2021. The Project is being funded with both private TEC capital and from the Federal Government's Rural Digital Opportunity Fund ("RDOF") for rural fiber buildouts."
Article continues below advertisement
While the company didn't provide the dollar value of the contract, it said that RDOF will "provide $20.4 billion in funding over a 10-year period to support broadband networks in rural communities across the country."
The news triggered a buying spree in OEG stock and it rose sharply on June 1. The trading volumes were 234 million shares compared to an average volume of 1.9 million shares. Meanwhile, OEG stock seems to be cooling off and was down sharply in premarket on June 2.
Article continues below advertisement
OEG stock forecast
According to the data compiled by MarketBeat, OEG has a consensus target price of $14.50, which is a premium of almost 90 percent over the current prices. The stock is covered by only three analysts and all of them have a buy or equivalent rating. The stock's lowest target price is $12, while $16.50 is its highest target price.
Article continues below advertisement
Alliance Global Partners initiated coverage on OEG with a buy rating and a $16.5 target price in February. Since then, there hasn't been any analyst action.
Is Orbital Energy stock a good investment?
Orbital Energy could benefit as the Biden administration plans to scale up investments to ramp up renewable energy infrastructure in the country. The rollout of the 5G spectrum would also benefit the company. Analysts expect the company's revenues to rise over 400 percent in 2021 and over 51 percent in 2022. These estimates might not include the impact of the Central Mississippi project, which was announced this week.
Article continues below advertisement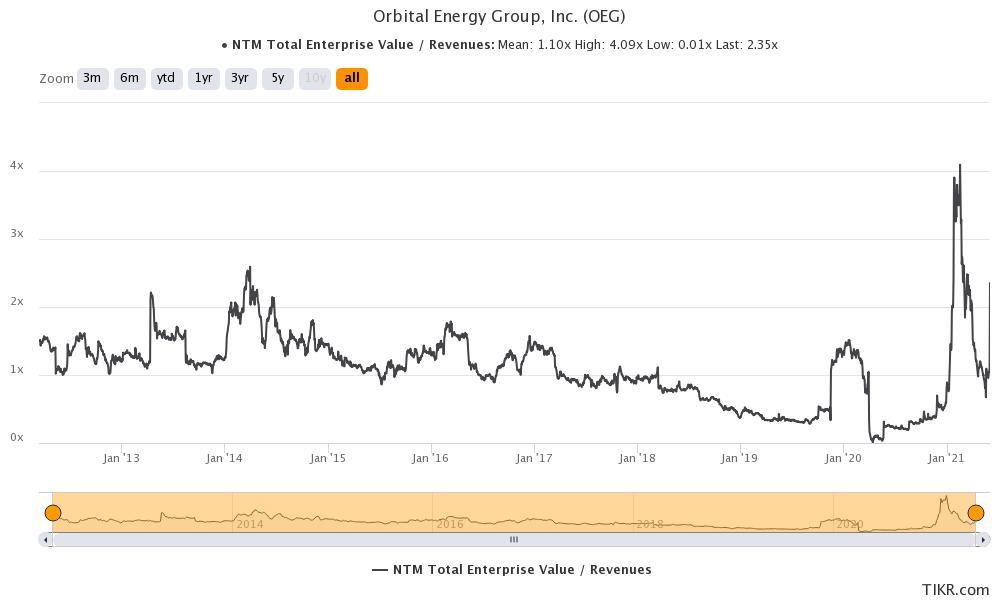 Orbital Energy stock might be a buy.
Orbital Energy stock trades a NTM EV-to-sales multiple of 2.35x. The multiples are higher than the 1.10x that they have averaged since OEG listed. However, they are below the 4.09x that they hit earlier this year.
Article continues below advertisement
Despite the surge, OEG stock trades 32 percent below its 52-week highs. The stock looks set to open lower on June 2, which isn't uncommon. Stocks tend to take a breather after the spike. If the stock falls more in regular trading, it could be worthwhile to buy the stock.
Orbital Energy is growing fast through a mix of organic growth and acquisitions. The stock could be a good way to play the uptick in the engineering and construction industry.