Cathie Wood Bought Kratos (KTOS) Stock, Should You?
On March 30, Cathie Wood's ARK Invest is set to launch a new space ETF. The Ark Space Exploration and Innovation ETF (ARKX) published its holdings on March 26. Kratos Defense & Security Solutions (KTOS) is the ETF's third-largest holding and accounts for 5.6 percent of the portfolio. What's KTOS's stock forecast and should you buy the stock like Wood?
Article continues below advertisement
KTOS stock was up 4.3 percent in the pre-market trading session on March 30. Trimble, which is the largest holding of ARKX, was also trading higher. The inclusion in the ETF is perceived as a bullish indicator by the markets.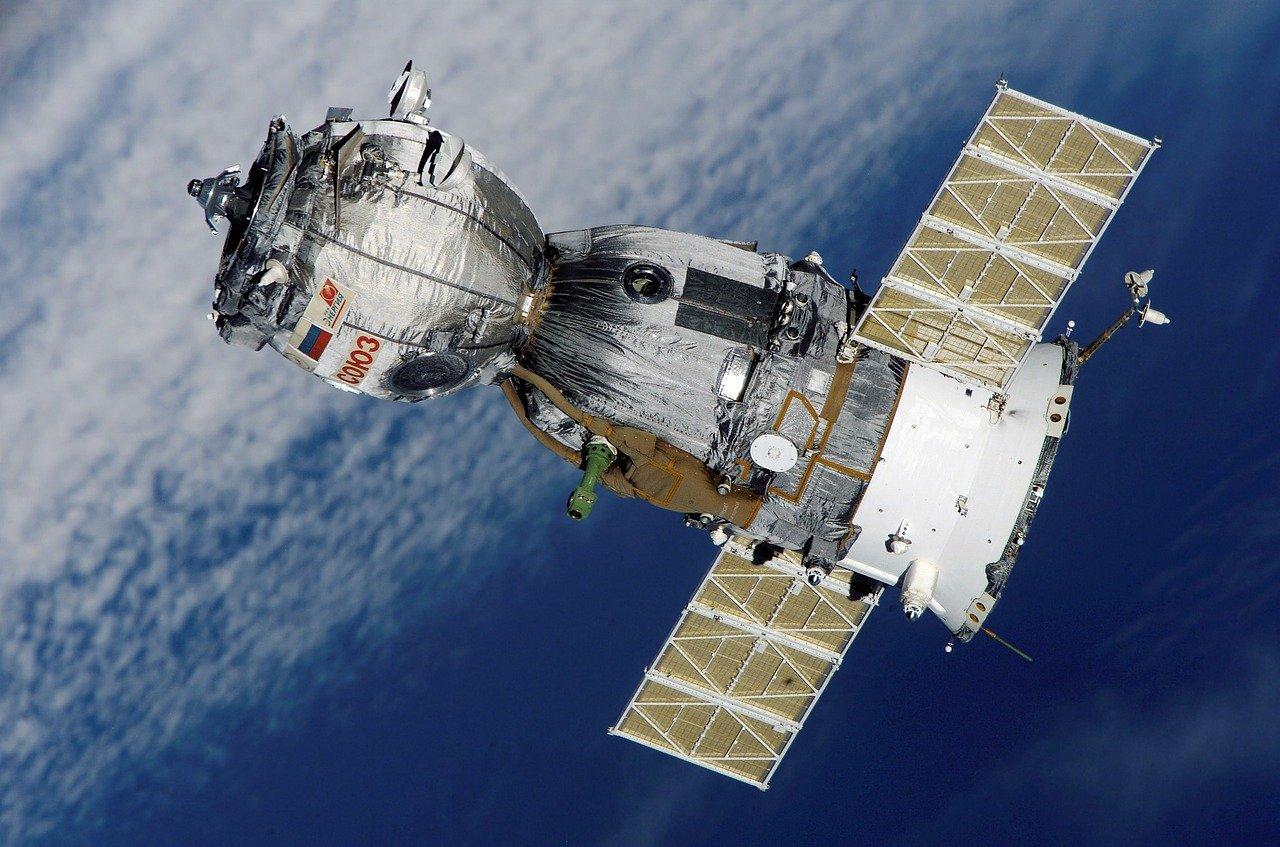 Article continues below advertisement
Which Cathie Wood ETFs have KTOS stock?
Wood-backed ARK Investment Management's newest fund, the ARKX ETF, will start trading on March 30. The hedge fund filed for an offering in January. This is Wood's and ARK's first ETF launch in almost two years. The ARKX ETF will be actively managed and will invest 80 percent in stocks that are involved in space exploration and innovation.
KTOS stock is included in the ARKX ETF as well as the ARK Autonomous Technology & Robotics ETF (ARKQ). The stock has a weightage of 5.6 percent in the ARKX ETF and 4.39 percent in the ARKQ ETF.
Article continues below advertisement
Investors should note that Virgin Galactic has a weight of 1.94 percent in the ARKX ETF. Many top space SPACs like Holicity (HOL), Stable Road Acquisition (SRAC), and New Providence (NPA) were excluded from the ARKX ETF.
Wood has garnered popularity after the Ark Innovation ETF generated a return of around 150 percent in 2020. Wood is betting heavily on companies like Tesla, Teladoc, and Roku.
Article continues below advertisement
KTOS is a space exploration company.
Kratos is a national defense company that's building transformative technology and systems. The company specializes in satellite communications, unmanned systems, and combat systems. In 2020, Kratos was awarded a $38 million contract to deliver its XQ-58A Valkyrie aircraft.
Kratos reported revenues of $747.7 million, which is higher than what it posted in 2019. Analysts expect the company's revenues to rise 11 percent and 15 percent in 2021 and 2022, respectively.
KTOS's stock forecast
According to estimates compiled by TipRanks, analysts' consensus target price is $28 for KTOS stock, which is 2.1 percent above its current price. Among the seven analysts tracking KTOS, one recommends a buy and six recommend a hold. None of the analysts recommend a sell. The highest target price of $32 is 16.7 percent above the stock's current price, while the lowest target price of $25 is 8.9 percent below the stock's current price. On March 4, Canaccord Genuity raised its target price on KTOS stock to $32 from $28.
Article continues below advertisement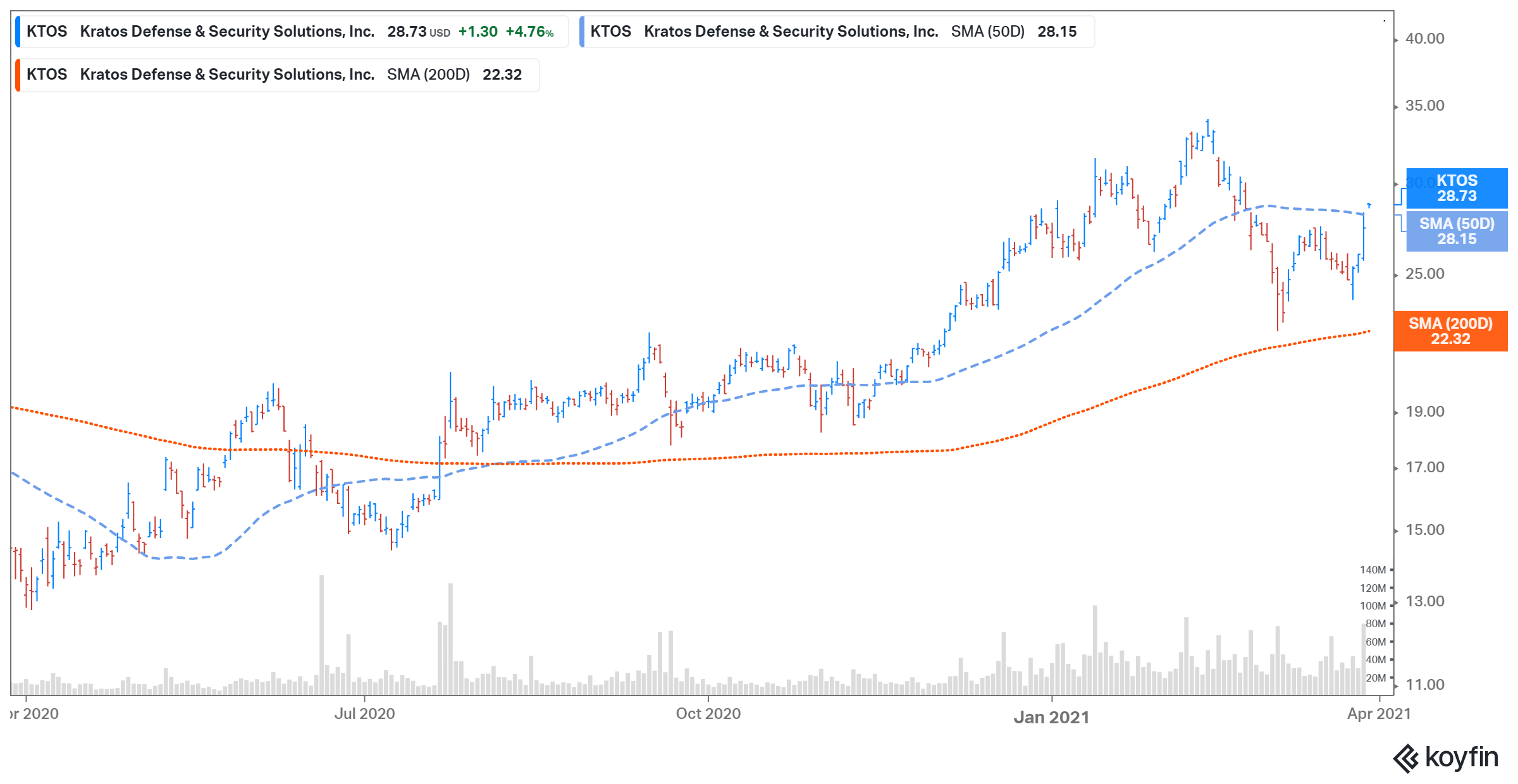 KTOS stock looks expensive
KTOS trades at an NTM EV-to-revenue multiple of 4.1x, which looks expensive compared to its peers. Boeing (BA) and Lockheed Martin (LMT) are trading at NTM EV-to-revenue multiples of 2.3x and 1.7x, respectively.
KTOS stock is down 0.1 percent YTD, but it has gained 98 percent over the last year. After closing at a 52-week high of $34.11 last month, KTOS stock has fallen nearly 20 percent.