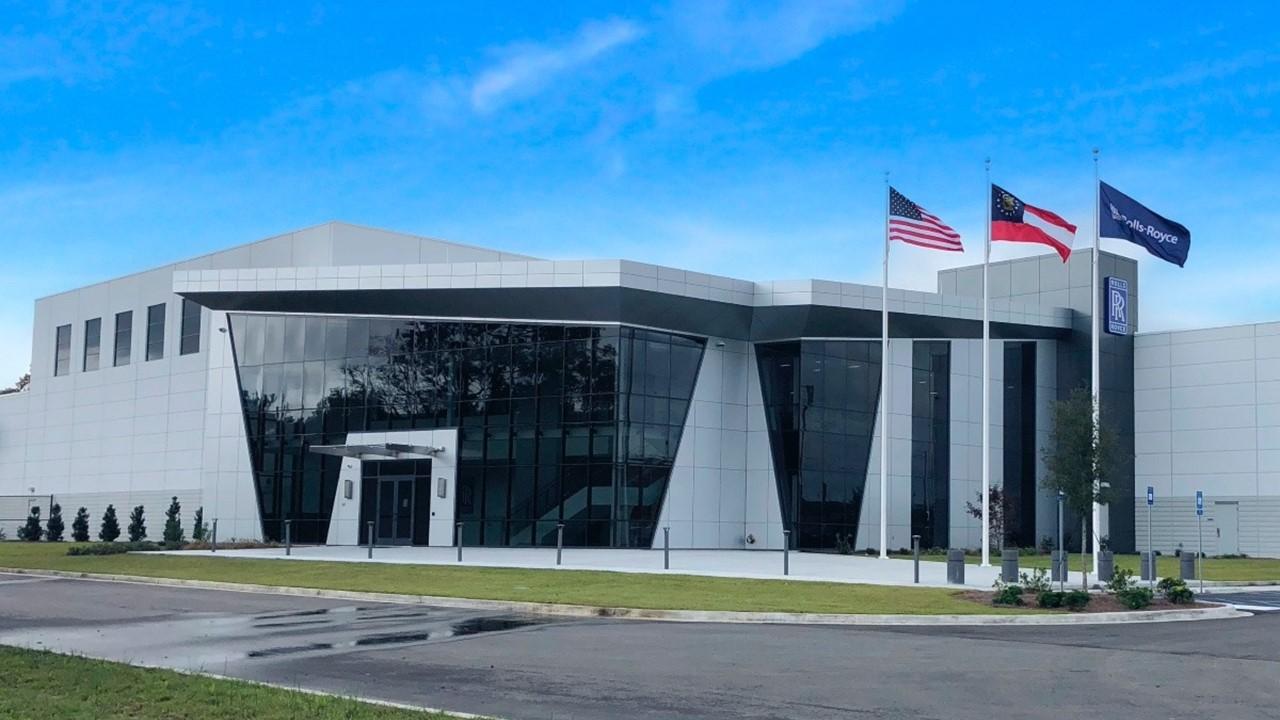 Why Rolls-Royce or RYCEY Stock Is a Risky Bet in 2021
Rolls-Royce (RYCEY) stock fell to multi-year lows in 2020 as the global stock markets plunged amid the COVID-19 pandemic. The stock has continued its dismal run in 2021. RYCEY stock is down 3.8 percent based on the closing prices on Jan.19. What's the outlook for RYCEY and should investors buy or sell the stock?
Article continues below advertisement
While RYCEY stock saw some recovery between September and November 2020 amid the rally in beaten-down stocks, it didn't hold on to those gains. The stock is near its 52-week low of $1.38 and has fallen over 50 percent from its November 2020 highs.
Article continues below advertisement
Why RYCEY is stock falling
The troubles for Rolls-Royce stock didn't start with the COVID-19 pandemic. If anything, the health crisis amplified the company's woes. At the beginning of 2020, when the COVID-19 pandemic wasn't a global issue yet, RYCEY stock was trading at less than half of its 2014 price levels. The stock has fallen at an annualized rate of 17.3 percent over the last ten years.
There are multiple reasons why RYCEY stock has been falling. There have been issues with its engines like the Trent XWB-84 and Trent 1000. The demand for wide-body planes has also been weak, which has been taking a toll on RYCEY stock.
Article continues below advertisement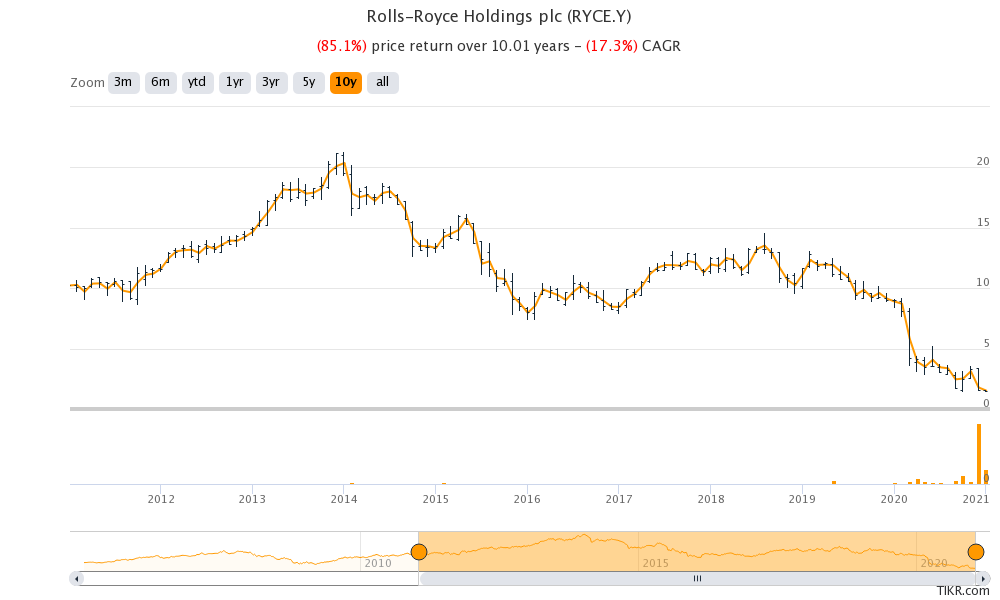 RYCEY's stock forecast
RYCEY has been taking many measures, including asset sales, debt issuance, and equity raise, to survive the current situation. However, these measures haven't fully convinced analysts. Last year, S&P Global Ratings downgraded Rolls-Royce's long-term issuer credit rating to BB- from BB.
Article continues below advertisement
For the London-listed shares of Rolls-Royce, analysts project an 8.3 percent downside over the current prices, according to the data compiled by Financial Times. Only four analysts rate the stock as a buy or some equivalent, while nine analysts rate the stock as a sell. The remaining seven analysts rate Rolls-Royce stock as a hold.
Rolls-Royce stock on Stocktwits
Username DREXinIT on Stocktwits is bullish on RYCEY stock and sees it bottomed out technically. Another user by the name ryandj wants to buy more RYCEY stock but thinks that investors should be patient.
Article continues below advertisement
RYCEY stock should survive
Rolls-Royce's biggest shareholders have supported the company during the crisis. Also, the company could get backing from the U.K. government given the strategic nature of the business. The company is also exiting non-core businesses, which would help it raise cash and focus on core operations.
Article continues below advertisement
RYCEY stock is a risky buy
RYCEY is a beaten-down stock that's down sharply from its peaks. Markets are pricing the stock for almost bankruptcy, which looks a little too pessimistic. Global economic activity and the demand for Rolls-Royce should improve going forward as the COVID-19 vaccine rolls out globally.
From a valuation perspective, RYCEY trades at a NTM EV-to-sales multiple of 1.15x, which seems reasonable despite all of the risks involved. Investors who are willing to take some extra risk can buy RYCEY stock.