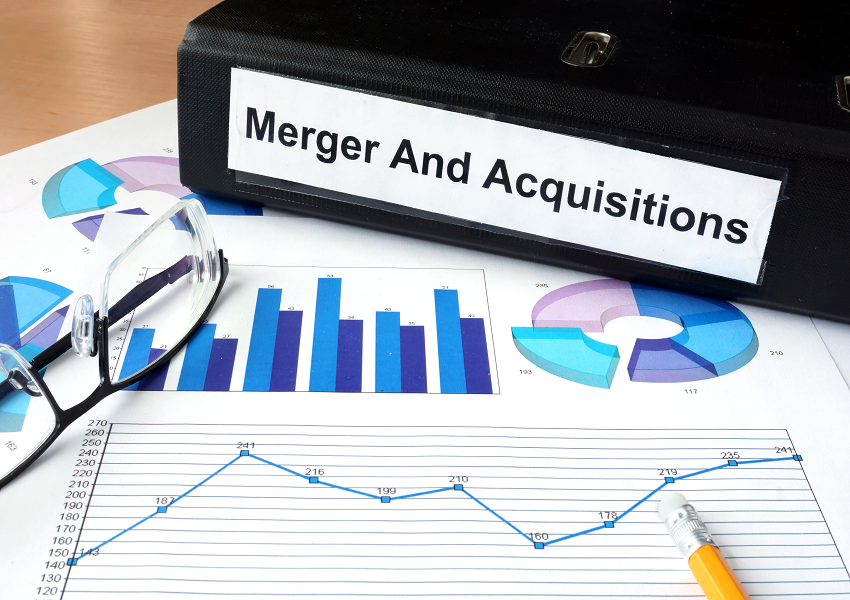 Daniel Loeb's Third Point Cuts Stake in United Technologies
By Anirudha Bhagat

Aug. 14 2019, Published 8:30 a.m. ET
Daniel Loeb's Third Point has reduced its stake in United Technologies (UTX), Reuters reported yesterday. As per a regulatory filing, the activist hedge fund sold 480,000 UTX shares in the second quarter, representing 7% of its holdings in the company. According to the fund, it currently owns nearly 6 million UTX common stock.
Third Point's move came in the wake of Loeb's opposition to UTX's merger agreement with Raytheon (RTN). UTX and RTN entered into a merger agreement on June 9 to create a new aerospace and defense powerhouse.
The two companies followed in the footsteps of L3 Technologies and Harris, which announced an all-stock merger last year. The combined company is likely to become the world's sixth-largest defense contractor in the US and the tenth-largest defense contractor in the world.
Article continues below advertisement
In the UTX-RTN deal, the companies claimed that they'd become the world's second-largest aerospace and defense company after Boeing (BA) in terms of annual revenue. The combination is estimated to generate $74 billion in pro forma 2019 sales. Last year, Boeing generated record yearly revenue of $101 billion. UTX and RTN highlighted some other merger benefits, including cost synergies, robust free cash flow, and a strengthened balance sheet.
Daniel Loeb opposes the merger
The two companies' arguments, however, failed to please various activist investors, including Third Point's Loeb. In a letter to UTX's board, he wrote on June 28, "We have concluded that the proposed combination of United Technologies and Raytheon is ill-conceived and unlikely to create value for UTC shareholders."
Loeb reached out to UTX's management, stating that "there is no strategic or financial rationale" behind the transaction. In his letter, he accused UTX's CEO, Greg Hayes, of securing his employment through the deal. He also blamed management for forgetting its earlier plan to separate the company into three businesses: aerospace, Otis elevators, and Carrier air conditioners.
Article continues below advertisement
Loeb argued that the planned merger would bring "baffling change in UTC's strategy" and lacked "a strategic plan to create shareholder value." He was an enthusiastic supporter of breaking UTX into three different companies. The stake sale by Third Point is noteworthy, as the hedge fund has invested 10% of its $15 billion portfolio in UTX.
Loeb joins William Ackman
Third Point is the second powerful Wall Street hedge fund that's against the UTX-RTN merger. Before Loeb's objection, activist investor William Ackman expressed his disapproval on June 9. In an email to United Technologies, Ackman said it makes no strategic sense to combine the two companies. He urged UTX to call off the deal.
Earlier, Ackman had made a significant investment in United Technologies through his hedge fund company Pershing Square. According to media sources, Ackman built a 0.7% stake in UTX worth $836 million in 2018. However, last week, CNBC reported that Pershing Square had sold its entire stake in UTX during the second quarter.
UTX's performance
Shares of United Technologies and Raytheon have gained 21.1% and 19.7%, respectively, so far this year. The YTD (year-to-date) gains of both companies have remained slightly lower than the returns of the iShares U.S. Aerospace & Defense ETF (ITA). The ETF invests in companies that assemble, manufacture, and distribute aerospace and defense equipment. ITA has risen approximately 24% this year so far.
UTX's and RTN's close peers, including Lockheed Martin (LMT) and Northrop Grumman (NOC), have higher returns. YTD, Lockheed and Northrop stocks have gained 44.1% and 51.4%, respectively.